Meet Our President
Gerald Long | President, Georgia Farm Bureau
Agriculture is Georgia's largest industry and we are Georgia's largest general farm organization. We represent producers of all major agricultural commodities grown or raised in the state. Since 1937, we have been the "Voice of Georgia Farmers!" Read more about who we are and what we do by clicking here.
There are numerous benefits to Farm Bureau membership, and you don't have to be a farmer or purchase insurance to join Georgia Farm Bureau. All Georgians are welcome to join the Farm Bureau family. If you're not already a member, I hope you'll consider joining us. Click here to find out more about the benefits of Georgia Farm Bureau membership.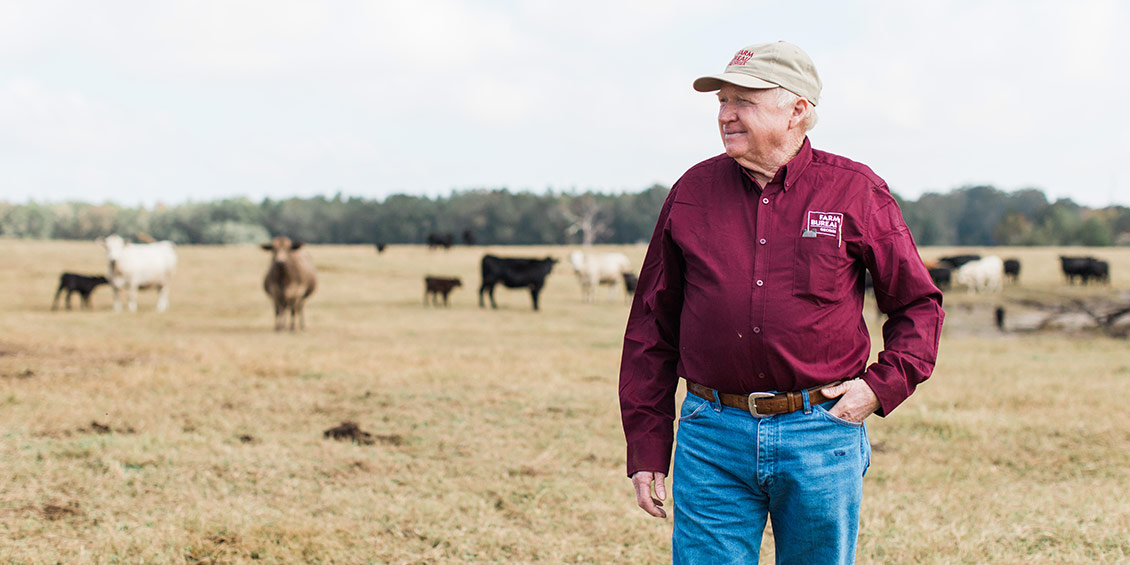 Gerald Long is a diversified farmer from Decatur County, Georgia. He raises cattle and grows peanuts, vegetables, corn, cotton, hay, small grains and timber with his family on their farm near Bainbridge.
He was first elected to the Georgia Farm Bureau Board of Directors in December 1999 as a GFB 9th District director, representing 14 counties in Southwest Georgia. In 2006, voting delegates in the organization's South Region elected him South Georgia vice president. GFB voting delegates statewide designated Long to serve as GFB 1st vice president each year since 2008.
In January 2016, he was named president of Georgia Farm Bureau when his predecessor, Zippy Duvall, was elected president of the American Farm Bureau Federation.
A Farm Bureau member since 1970, Long currently serves on the Decatur County Farm Bureau Board of Directors as secretary/treasurer and is a past president and vice president of the Decatur County Farm Bureau.
Long and his wife, Janice, have three adult children and two grandchildren, and are members of the First Baptist Church of Bainbridge.
In addition to his Farm Bureau leadership, Long is a member of the Georgia Cattlemen's Association and serves on the board of the Decatur County Cattlemen's Association. He represents GFB on the Georgia Beef Board and serves as treasurer of the board.
Long was a founding board member of both the Georgia Peanut Producers and the Georgia Fruit & Vegetable Growers Association, and the Flint River Water Planning Policy Center. He also serves on the Decatur County Industrial Development Authority. He attended Abraham Baldwin Agricultural College where he majored in crop science and animal science. He then served six months of active duty in the Georgia Army National Guard and six years of reserve duty.