Press Releases
Georgia Farm Bureau members will 'Dig In' to agriculture at annual convention
Posted on Nov 20, 2023 at 20:42 PM
---
FOR IMMEDIATE RELEASE
November 20, 2023
CONTACT: Kenny Burgamy
kdburgamy@gfb.org
478-474-8411
MACON, Ga. – Georgia Farm Bureau members will gather on Jekyll Island Dec. 3-5 for the organization's 86th annual convention. Attendees will be 'Diggin' In' to agriculture issues and advocacy as they participate in event activities.
This year marks the 59th time GFB has held its convention on Jekyll Island. Georgia Commissioner of Agriculture Tyler Harper and motivational speaker Matt Lohr will address convention attendees during the general session on Dec. 4 between 8:15 a.m. and noon.
"Georgia Farm Bureau members enjoy traveling to Jekyll Island each December to attend our annual convention and celebrate Georgia's top economic industry, which contributed $73.2 billion to the state's economy in 2021," GFB President Tom McCall said. "Our members will enjoy catching up with lifelong friends, hearing updates on farm issues and determining the position our organization takes on issues impacting their farms and rural communities."
Convention activities begin at 10 a.m. on Sunday, Dec. 3, at the Jekyll Island Convention Center. Sunday events include the opening of a trade show with more than 65 exhibitors representing Georgia agricultural organizations, agencies and businesses.
A new event will be the Georgia Foundation for Agriculture's Christmas on the Farm Bingo to be held Sunday, Dec. 3, from 1-2:30 p.m. at the convention center. Guests will enjoy 10 rounds of bingo, door prizes, a raffle, music, refreshments, and a pop-up shop from Brittany's Closet, a Jekyll Island boutique. Visit www.gafoundationag.org/bingo for complete details and to buy advance tickets. Tickets will also be sold at the convention.
During the Celebrating Ag Leaders event at 2:30 p.m. on Sunday, GFB will recognize agricultural advocacy and promotion efforts by county Farm Bureau volunteers and teachers' work to include agriculture in their lessons through the Ag in the Classroom program. The first day of the convention will close with a memorial service at 4:30 p.m. Al McCall and Mark Wallace will provide music, and Rev. Edmund Thrift of Shady Grove Baptist Church in Alma will deliver the devotion.
On Monday, Dec. 4, the general session runs from 8:15 a.m. to noon. Jekyll Island Authority Executive Director Mark Williams will welcome convention guests. GFB President Tom McCall will deliver his annual address. Georgia Commissioner of Agriculture Tyler Harper will provide an update on the many things the Georgia Department of Agriculture has accomplished during his first year in office.
During the general session, motivational speaker Matt Lohr will share what he's learned about leadership and advocating for agriculture during his career as a farmer, elected official and former USDA Natural Resources Conservation Service chief.
On Dec. 4 the convention trade show opens at 9 a.m. and closes at noon. A series of seven commodity meetings will be held Monday afternoon at 2 p.m. and 3:30 p.m. featuring speakers who will address management and policy issues for the major commodities grown in Georgia.
Commodity meeting topics will cover protecting Georgia farms from foreign animal diseases, agricultural labor, navigating farm liability, water issues, farm vehicle regulations, forestry issues, and specialty crop economics.
On Dec. 5 GFB voting delegates will discuss and approve policy resolutions submitted by county Farm Bureau chapters statewide. The resolutions approved by the delegates will become the organization's official policy that will guide its legislative efforts in 2024. Delegates will also elect the 2024 GFB Board of Directors.
###
About Georgia Farm Bureau
Founded in 1937, Georgia Farm Bureau is the largest general farm organization in Georgia. It advocates for farmers on legislative issues, works to connect consumers with agriculture and offers its members a wide variety of benefits, including insurance, but enrollment in any of the member benefits is optional and not a requirement for membership. For more information about GFB membership or to join, visit www.gfb.org.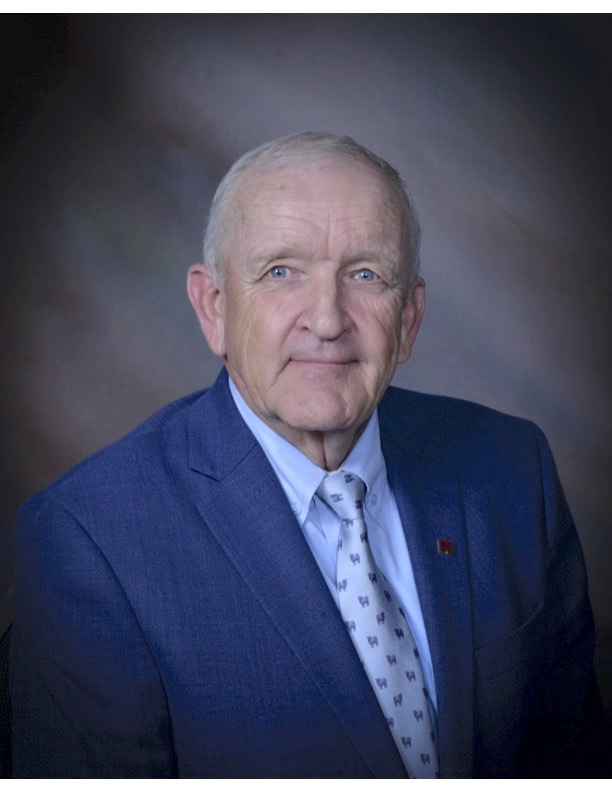 Georgia Farm Bureau President Tom McCall
---
---