GFB News Magazine
Seen at Sunbelt Expo
---
Posted on November 19, 2022 7:00 PM
---
Highlights from the 2022 Sunbelt Agricultural Exposition held Oct. 18-20 in Moultrie.
Visit www.gfb.ag/22SunbeltExpo for more Expo coverage.
GEORGIA EXPO FARMER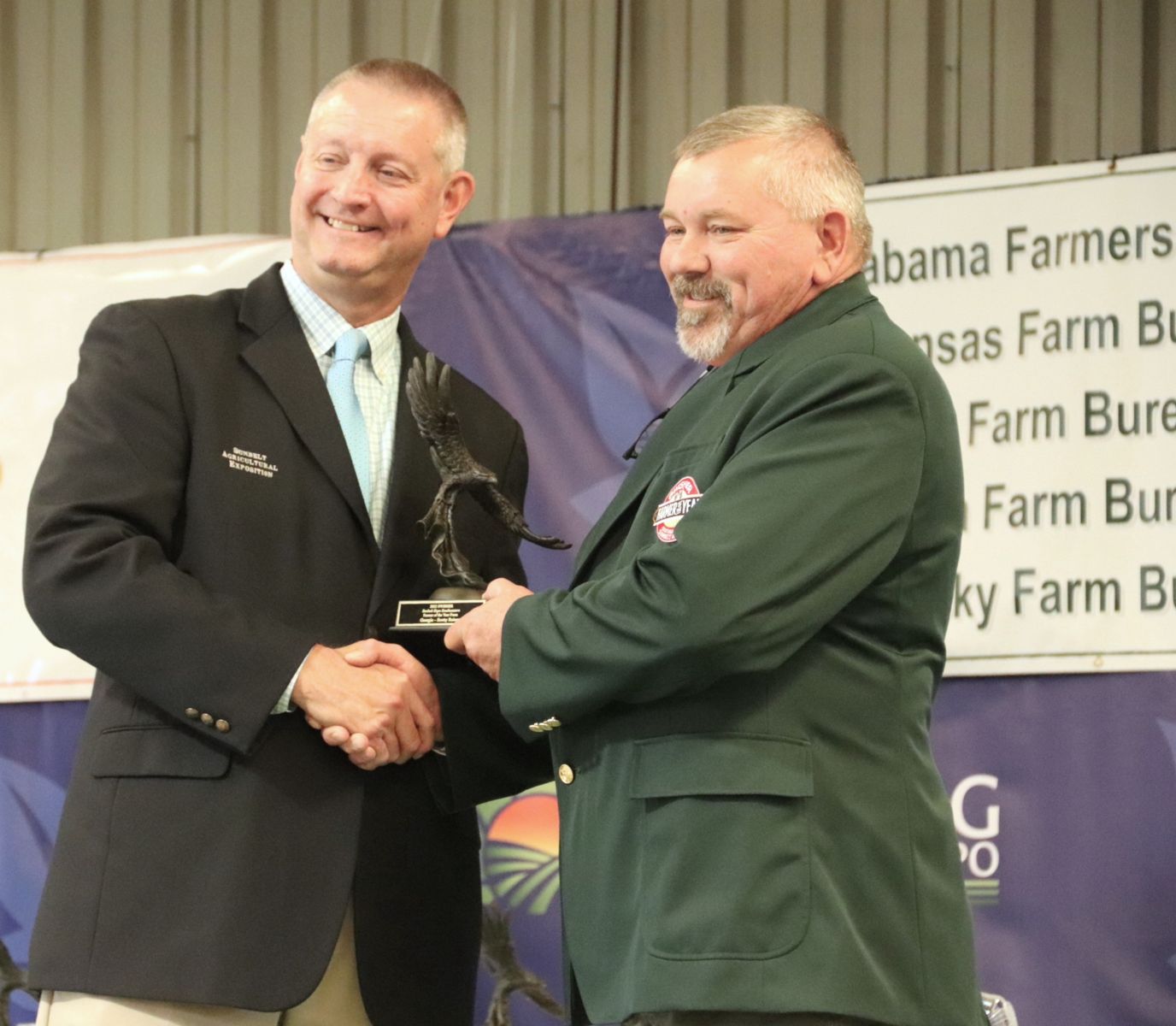 Georgia Sunbelt Expo Farmer of the Year Scotty Raines, right, with Sunbelt Executive Director Chip Blalock. Raines was introduced along with nine other state winners at the Sunbelt Willie B. Withers luncheon on Oct. 18. / Photo by Jay Stone
YIELD BEHIND THE WHEEL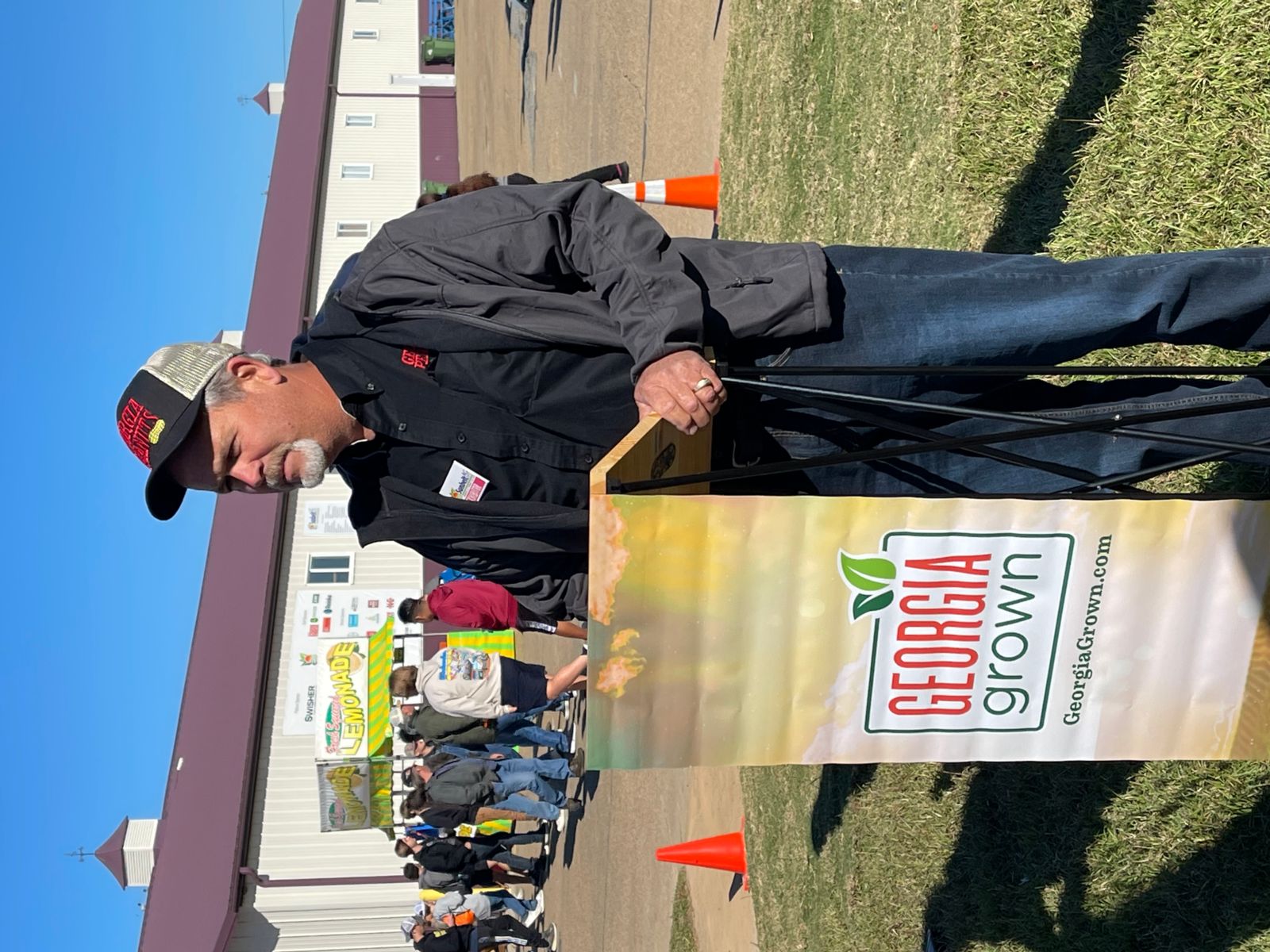 Telfair County peanut grower Leslie Jones urged drivers to be patient when they get behind farmers driving equipment on the road. Jones spoke during the Yield Behind the Wheel press conference the Georgia Governor's Office of Highway Safety held Oct. 19. / Photo by Joy Crosby/Ga. Peanut Commission
HAY HARVEST DEMOS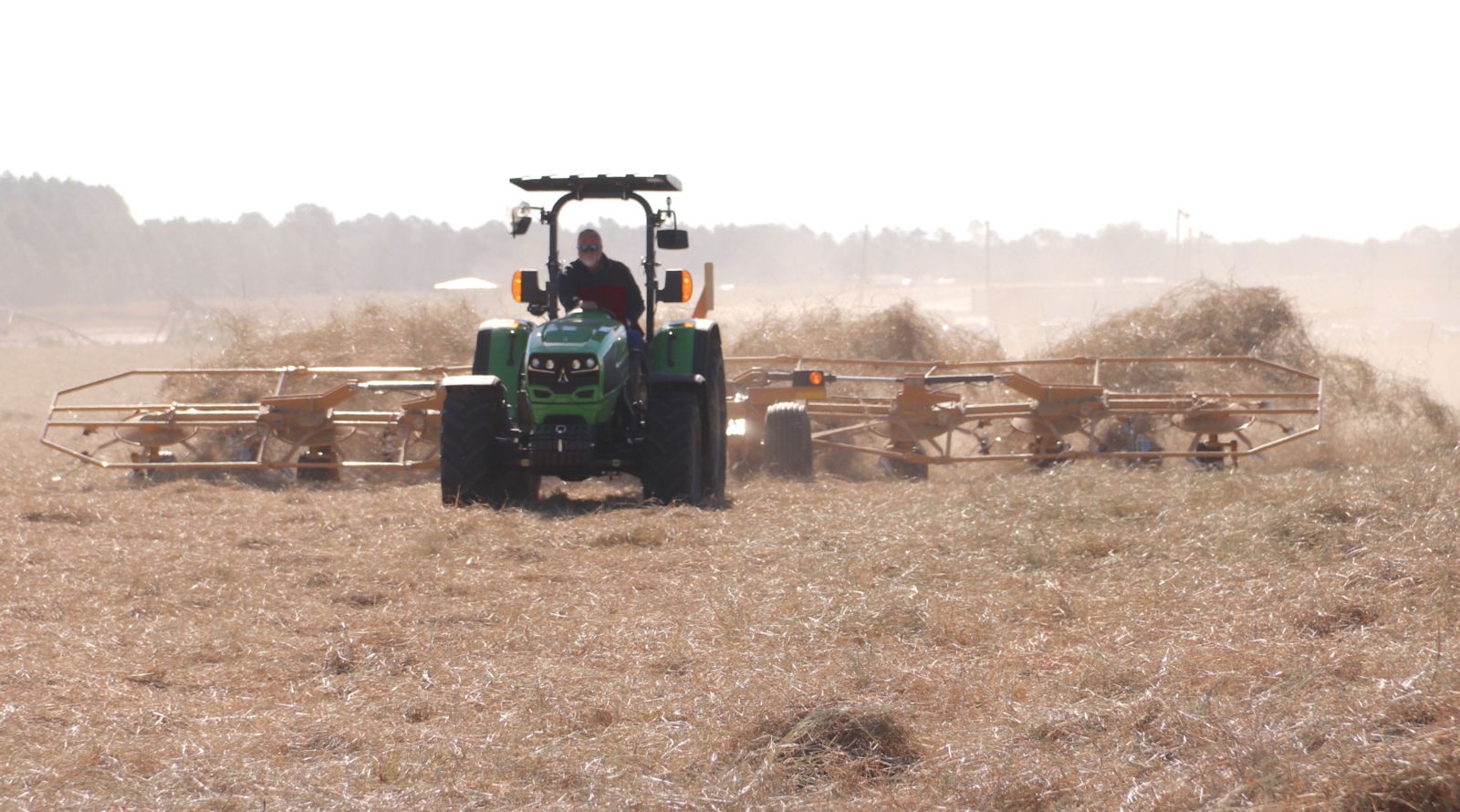 Sunbelt Expo's harvest demonstrations, hosted on the Darrell Williams Research Farm, gave visitors a firsthand look at new farm equipment in use. Here, a Vermeer TE3310 hay tedder fluffs hay as part of the harvest demonstrations. / Photo by Jay Stone
PEANUT FUELED DRIVER GREETS FANS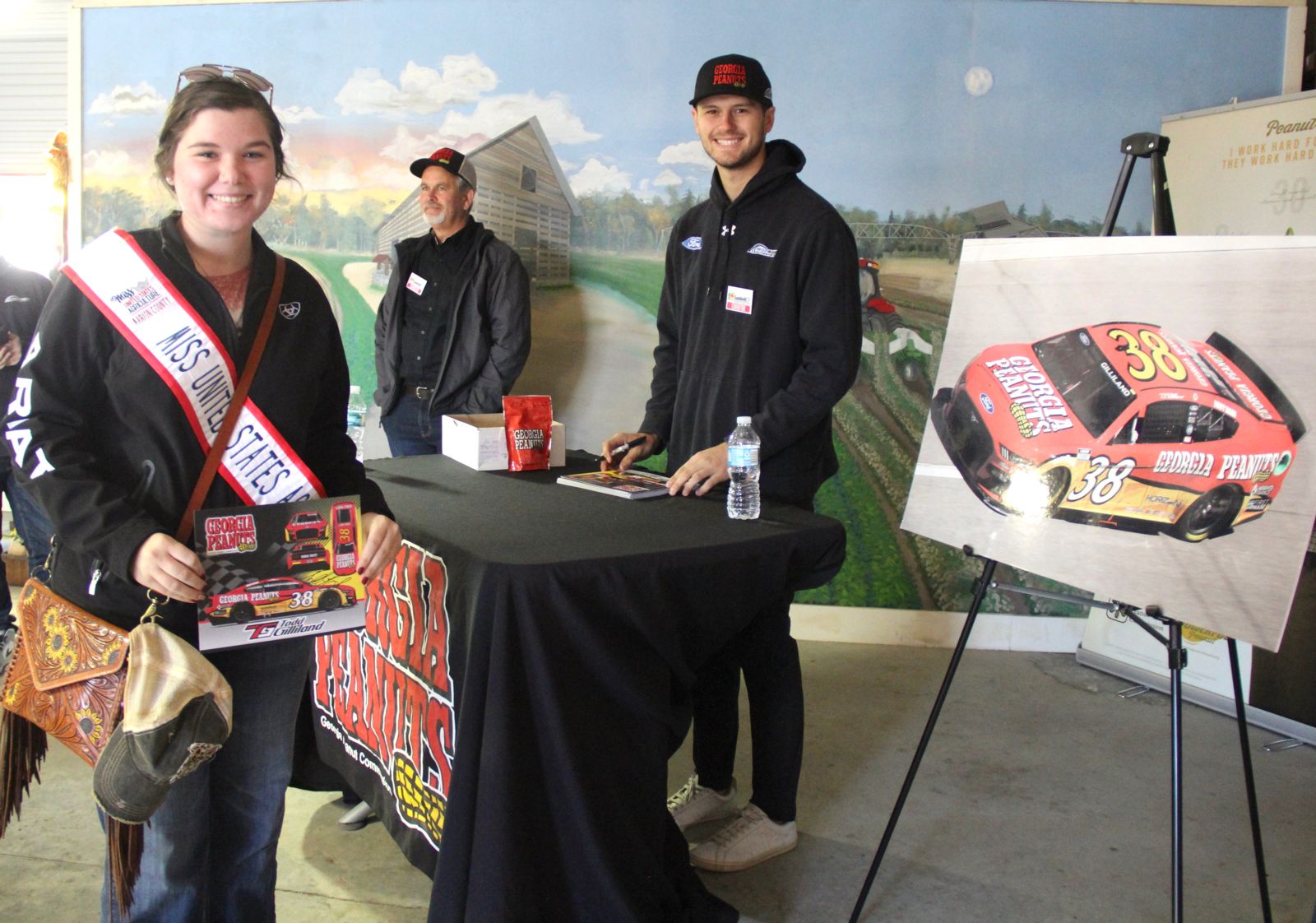 Becca Falke, Miss United States Agriculture for Marion County, Fla., gets an autograph from NASCAR Cup Series driver Todd Gilliland #38, whose car is sponsored by the Georgia Peanut Commission. / Photo by Jennifer Whittaker
SUNBELT MILKING CONTEST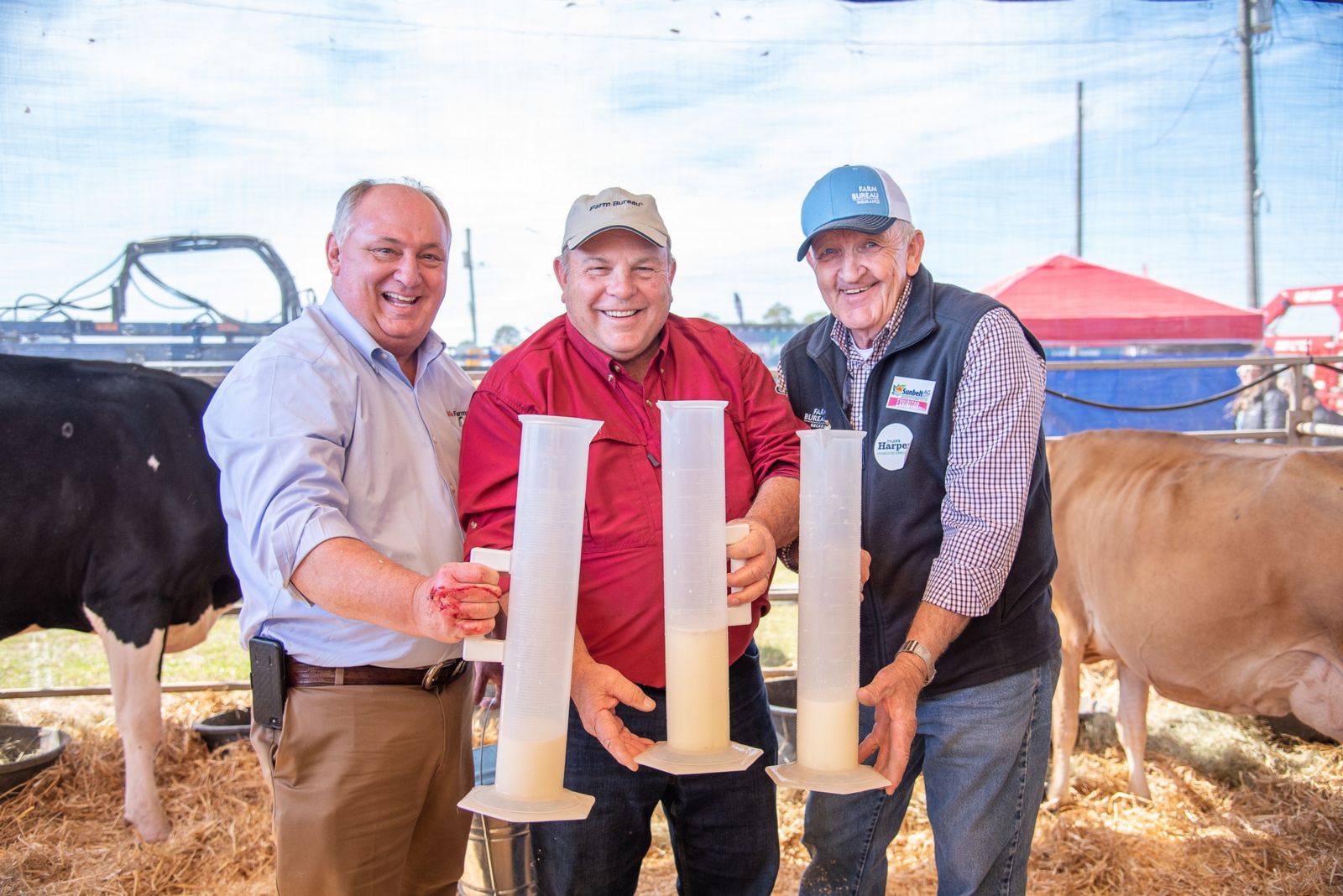 From left, Alabama Farmers Federation President Jimmy Parnell, American Farm Bureau Federation President Zippy Duvall & Georgia Farm Bureau President Tom McCall squared off in the annual Sunbelt milking contest. Duvall, a former dairy farmer, collected the most milk to win.
Photo by Logan Thomas.
GA GROWN RECIPES SERVED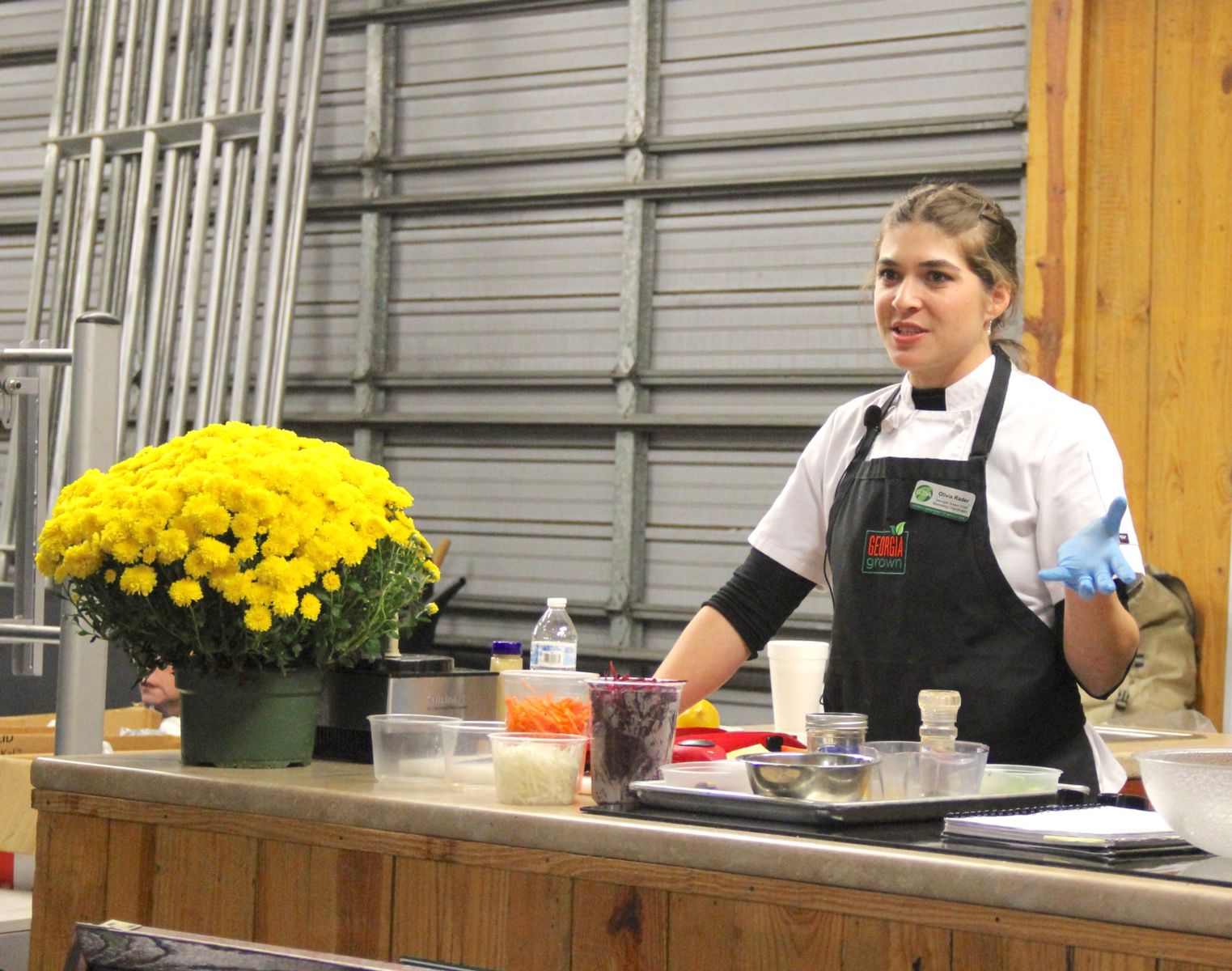 Georgia Grown Chef Olivia Radner gave cooking demos daily in the Georgia Agriculture Building. Here she prepares her Rainbow Winter Slaw recipe featuring apples, beets, carrots, radishes, green onions & pecans. You can find it at www.gfb.ag/GAGROWNrainbowslaw / Photo by Jennifer Whittaker
KEEPING THE LIGHTS ON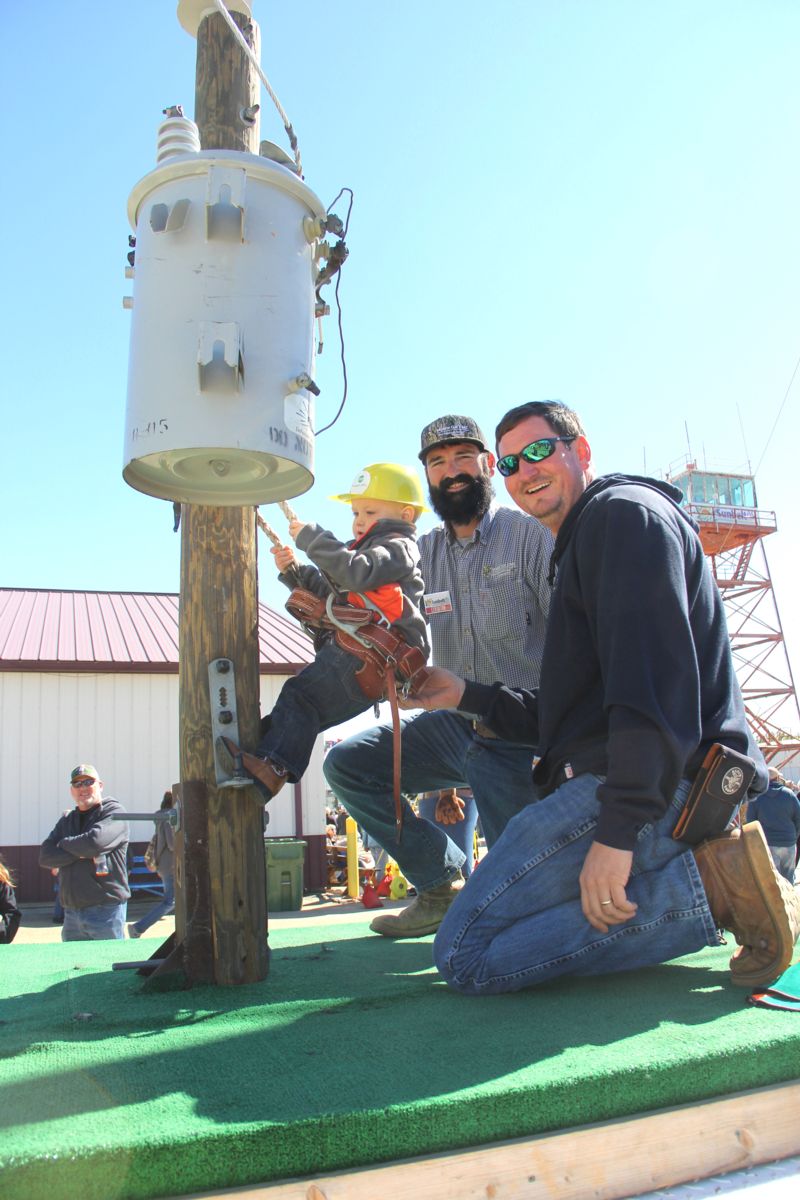 Georgia EMC linemen Zach McNeese, right, & Anthony Haire did a fantastic job of training future linemen for the job during the Expo. / Photo by Jennifer Whittaker