GFB News Magazine
High school artists capture beauty of Georgia agriculture
---
Posted on August 26, 2021 8:00 PM
---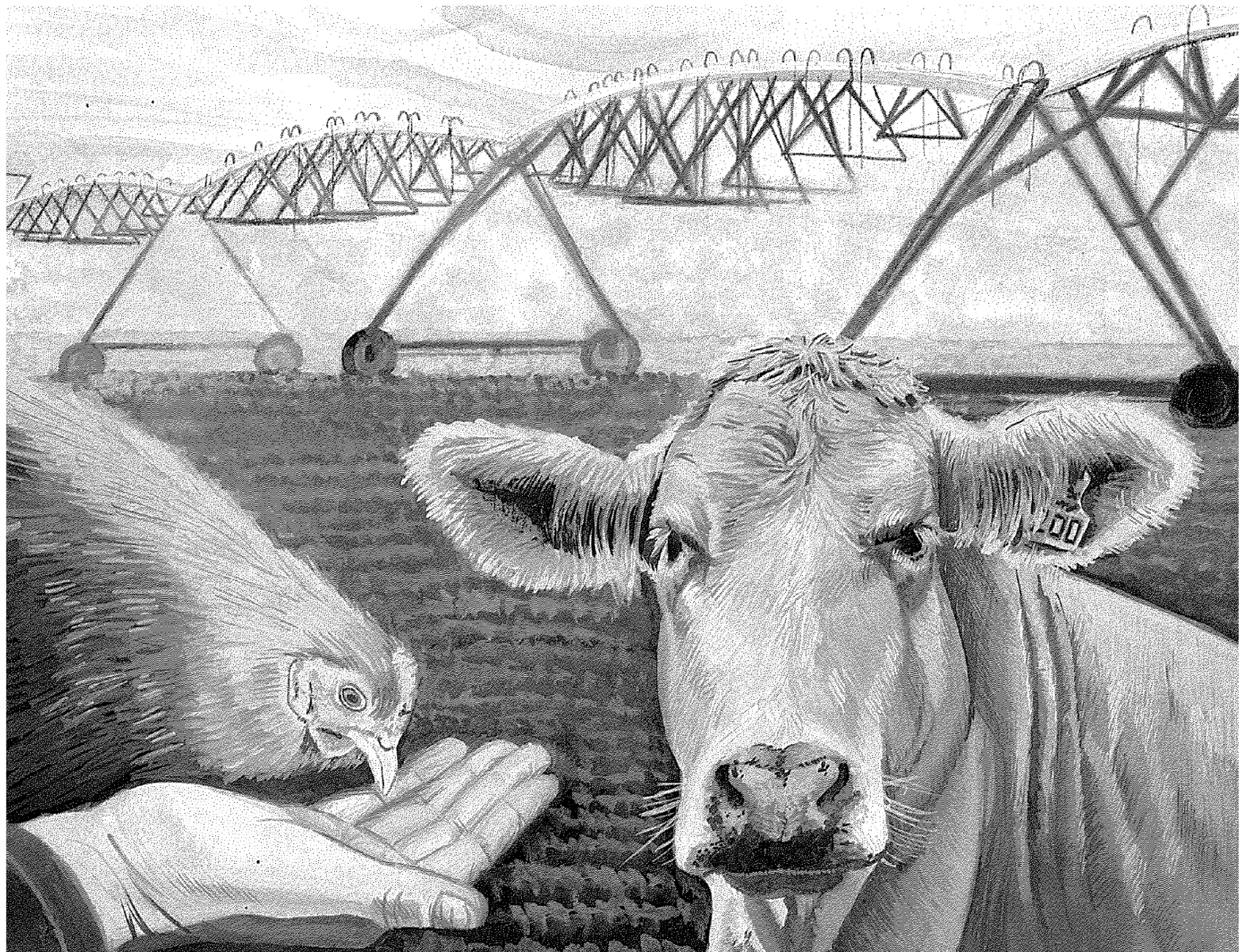 Sydney Smith of Hart County won the GFB Art Contest with this drawing. Visit www.gfb.ag/21artcontestwinners to see all of the district winners' art.
Georgia high school students captured the beauty of Georgia agriculture as they created entries for the 27th Annual Georgia Farm Bureau (GFB) High School Art Contest.
The 63 county Farm Bureaus that held local contests submitted their top winners to GFB from which 10 district winners were chosen. The 10 district winners' drawings were posted on the Georgia Farm Bureau Facebook page April 21 to allow Georgia's ag community to select the state winner and runners-ups. After a week, the drawing with the most likes on the GFB Facebook page won the contest and the drawings with the second and third most votes were named runners-up.
"Georgia Farm Bureau's High School Art Contest provides a unique insight into how young people view agriculture when they use black and white media to depict their creativity on paper. From farm scenes to livestock - talented students draw what they've experienced, have learned and love about Georgia agriculture," said GFB Women's Leadership Committee Chairman Heather Cabe. "Each year I continue to be amazed at the talent and accuracy these contestants submit with their entries."
Sydney Smith of Hart County sketched the first-place winning picture. Angel Alvares of Laurens County and Kayli Brinks of Effingham County were named the state runners-up.
Smith won $250 as the state winner and $100 as the GFB 2nd District winner. Alvares and Brinks each won $150 for being runners-up and $100 each for being the GFB 6th and 7th District winners respectively.
Other district winners in the art contest were: Hannah Pak, Forsyth County, GFB 1st Dist.; Emmanuel Kamos, Carroll County, GFB 3rd Dist.; Maddie Cummings, Greene County, GFB 4th Dist.; Riley Owens, Pike County, GFB 5th Dist.; Bentley Savelle, Lee County, GFB 8th Dist.; Adia Barrera, Brooks County, GFB 9th Dist.; and Grace Salinas, Glynn County, GFB 10th Dist.
Contestants were instructed to create a black, white and gray drawing using graphite, charcoal, pastel, chalk, colored pencil, ballpoint pen or mixed media appropriate for printing. Drawings were judged on how well the artwork represents agriculture in the student's county or Georgia and for artistic merit.
Georgia Farm Bureau Ag in the Classroom Coordinator Lauren Goble may be reached at ldgoble@gfb.org or 478-474-0679, ext. 5135. Contact your county Farm Bureau if you'd like to volunteer with its Ag in the Classroom program.
-GFB-