GFB News Magazine
GFB WLC supports Ronald McDonald House 
---
Posted on May 17, 2022 8:00 PM
---
By Breanna Berry
The Georgia Farm Bureau Women's Leadership Committee has adopted the Ronald McDonald House as a service project this year. The Women's Leadership Committee (WLC) has a long history of supporting Ronald McDonald Houses across Georgia. The 2022 committee is excited to resume helping the organization and plans to assist houses around the state throughout the year.
The WLC Committee contacted the Macon Ronald McDonald House to see how it could best help families staying at the house while their children are in the hospital. Committee members collected items the house staff requested and delivered them in February. Donated items included snacks, markers, kitchenware, plastic storage containers and Clorox.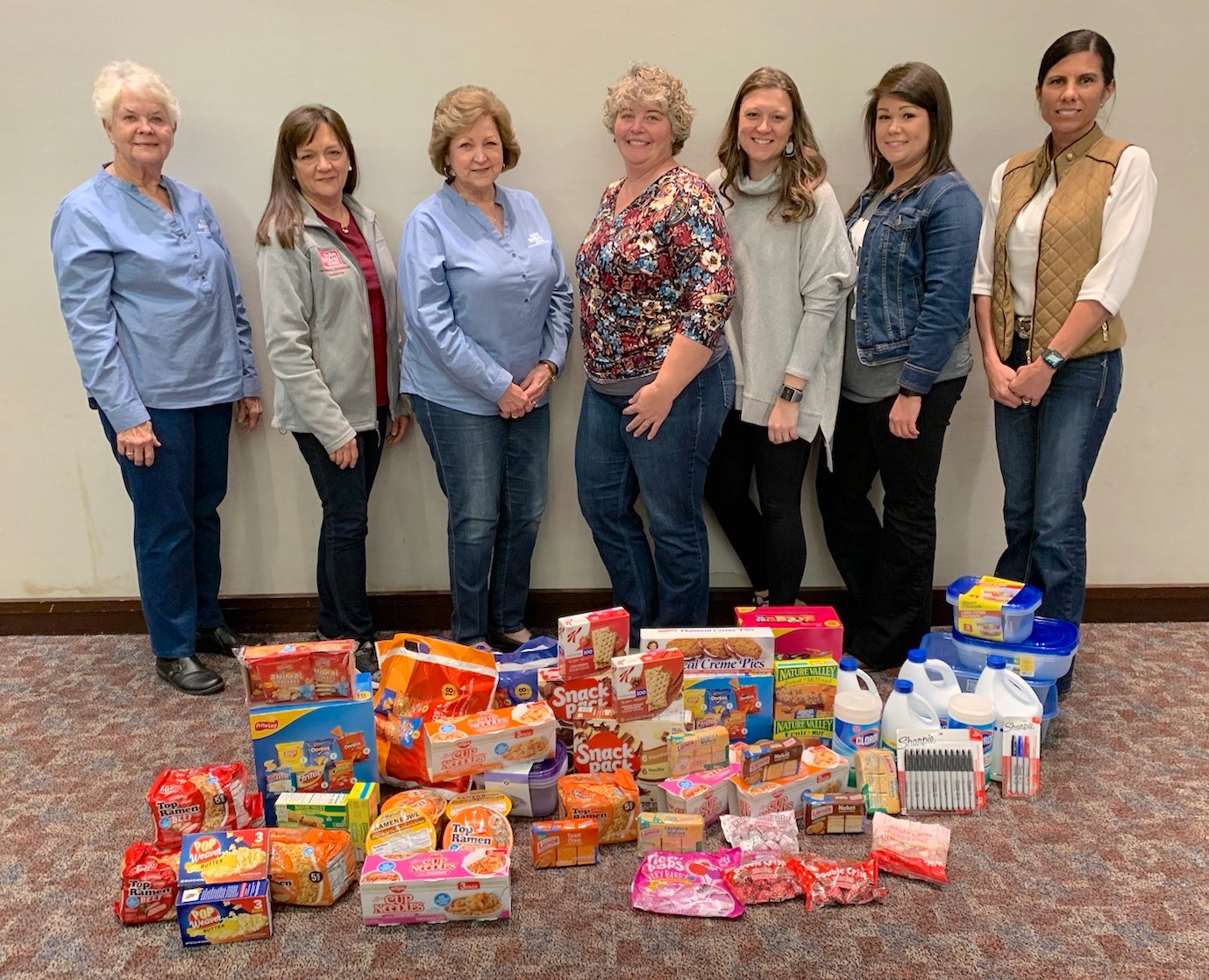 GFB WLC Committee members participating in this project included from left: Patsy Spear, 4th Dist., McDuffie Co.; Committee Vice Chairman Kathy Malone, 6th Dist., Laurens Co.; Andrea Sims, 1st Dist., Catoosa Co.; Melanie Hendrix, 7th Dist., Evans Co.; Committee Chairman Melissa Mathis, 5th Dist., Monroe Co.; Mary Elizabeth Branch, 10th Dist., Bacon Co.; and Stephanie Branch, 2nd Dist., Rabun Co.
Photo by Clay Talton
Legislative Drive-In prepares GFB members to advocate
Young Farmer & Rancher and Women's Leadership Committee members from county Farm Bureaus across the state are better prepared to advocate for agriculture after attending the Georgia Farm Bureau Legislative Drive-In on Feb. 7 in Atlanta. The event, held the day before GFB Day at the Capitol, prepared the 20 participants to discuss ag issues with their state legislators and taught them to use social media as an advocacy tool.
GFB President Tom McCall and GFB Advocacy and Policy Development Coordinator Katie Duvall stressed the importance of networking with elected officials as they gave updates on legislation the General Assembly was considering, Georgia's newly drawn state and federal districts, and the GFB Impact Funds.
Participants practiced talking to elected officials. GFB Marketing Specialist Jennifer Parsons conducted a workshop on shooting videos for social media and developing a message to best represent Farm Bureau.
After the workshop, attendees were challenged to film videos of themselves around Atlanta landmarks sharing why they were at the Capitol promoting agriculture. Participants were encouraged to mention the importance of talking to elected officials and how GFB supports Georgia farmers. These members attended GFB Day at the Capitol Feb. 8 and posted their videos to social media.
Georgia Farm Bureau Leadership Programs Coordinator Breanna Berry may be reached at bcberry@gfb.org or 478-474-0679, ext. 5232. Contact your county Farm Bureau if you'd like to volunteer with your local Women's Leadership or YF&R Committees.