GFB News Magazine
GFB's legislative success depends on member involvement
---
Posted on November 26, 2022 7:00 PM
---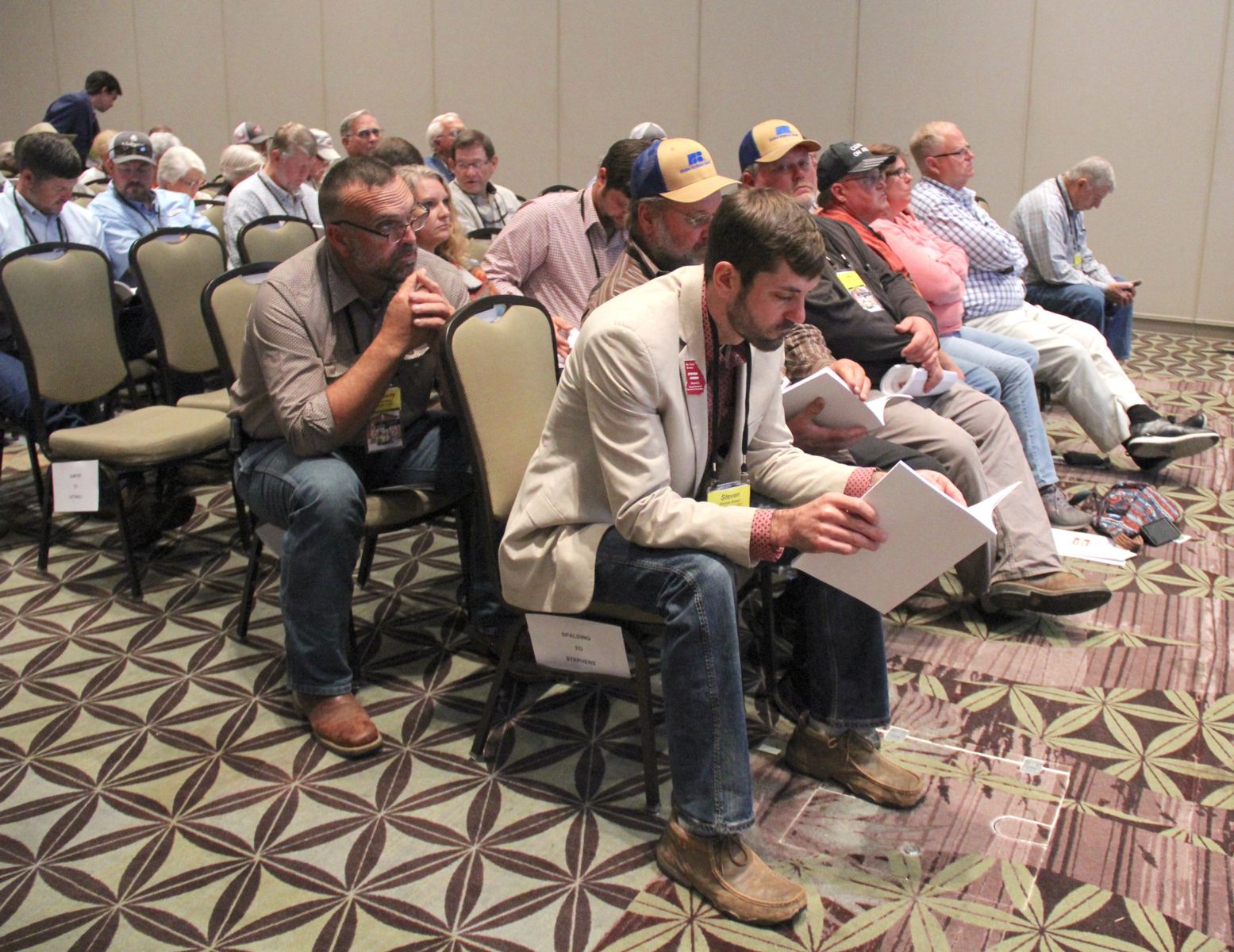 By Alex Bradford
This time of year, farmers are looking forward. Looking forward as they make plans for next year's crop. Looking forward at the markets and how to grow their farms. Looking forward to emerging technologies and practices they can implement to be more productive and efficient.
For 85 years, Georgia Farm Bureau (GFB) members have remained the voice of agriculture and our rural communities by looking forward, growing and adapting to meet new challenges. This is only possible because we are a true grassroots organization, and our policies and priorities originate from those that know agriculture best - our members.
In December delegates from across the state will travel to Jekyll Island for GFB's 85th Annual Convention where they will ratify our 2023 policy book. GFB policy undergoes a thorough review during a multi-month process, which exemplifies the grassroots nature of our organization.
Our policy development process began in August at the GFB Commodity Conference and county Farm Bureau meetings where members submitted new policy ideas addressing issues they face on the farm. These resolutions were then debated and considered during two October meetings by the GFB Policy Development (PD) Committee.
The PD Committee consists of 30 county presidents or vice presidents, the GFB Board of Directors, our 20 Commodity Advisory Committee (CAC) chairmen, and Georgia's members of AFBF's Issue Advisory Committees. Collectively, committee members represent every commodity and corner of the state.
Committee members consider each resolution, making any necessary additions or amendments prior to approval. The resulting document is then presented to GFB voting delegates at convention for final approval, establishing our policy for the upcoming year that will guide our positions on local, state, or national issues.
Our work does not end there, however. Farm Bureau's direction may come from our policy, but our success depends on our members. We rely on our members to be engaged in the legislative process and build relationships with their elected officials.
This year, the passage of the Freedom to Farm Act demonstrated just how influential Georgia Farm Bureau can be when unified and focused on a goal. This legislation would not have passed without the coordinated efforts of our members, county leadership, GFB Board of Directors, Women's Leadership Committee, and Young Farmers & Ranchers Committee stepping up to make their voices heard—from the county to the capitol.
Georgia Farm Bureau works to facilitate these efforts by equipping our members with the necessary resources and opportunities to be strong advocates for agriculture. At almost every conference we hold for our members, we discuss ways you can effectively engage with your elected officials and community to promote farm-friendly policies.
We look forward to continuing to work with you to cultivate the success of agriculture for the next 85 years. Please contact your county Farm Bureau to get involved with its legislative efforts. If you're already involved – thank you!
Alex Bradford is director of the Georgia Farm Bureau Public Policy Department. He may be reached at atbradford@gfb.org or 478-474-8411, ext. 5287.