GFB News Magazine
Georgia Foundation for Agriculture Update
---
Posted on May 1, 2023 8:00 PM
---
Checkout ag books at your public library this summer
For the sixth year, the Georgia Foundation for Agriculture (GFA) and Georgia EMC partnered to donate a children's book that accurately depicts agriculture to nearly 400 libraries in the Georgia Public Library Service. Each county Farm Bureau received enough copies of "I Love Strawberries" by Shannon Anderson to present to all public libraries in its county on behalf of the GFA and Georgia EMC. This book introduces readers to Jolie, who sets out to grow her own strawberries and writes a comical journal about the experience.
County Farm Bureau and regional EMC representatives presented the books throughout March.
Other ag books available at your local library, courtesy of GFA & Georgia EMC include: "How to Grow a Monster," about growing zucchini; "John Deere, That's Who!," about the man who invented the steel plow; "Right This Very Minute," explains how food gets from farm to table; "Full of Beans: Henry Ford Grows a Car," looks at products the car maker made from soybeans; and "Tales of the Dairy Godmother, Chuck's Ice Cream Wish," visits a dairy farm. "Sleep Tight Farm" and "Hi, I'm Billy Blueberry This is My Story," are available courtesy of GFA.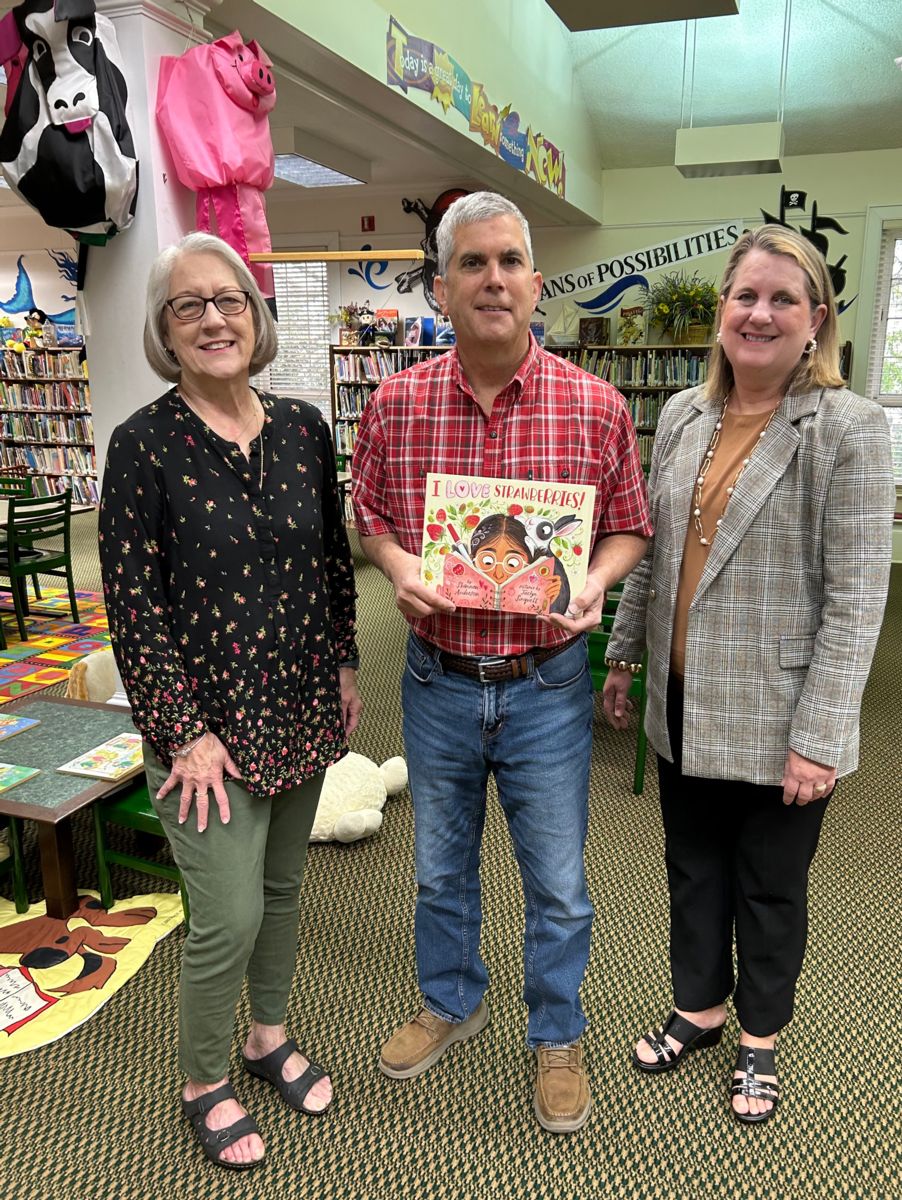 Brooks County Farm Bureau Office Manager Robbie Hiers, left, and Colquitt EMC Director of Public Relations Sonja Aldridge, right, present a copy of "I Love Strawberries" to Scott Routsong, director of the Brooks County Library, on behalf of Georgia Foundation for Agriculture and Georgia EMC. / Photo courtesy of BCFB
GFB Day at the Braves knocks it out of the park!
April 23 was a beautiful day at Truist Park for Georgia Farm Bureau Day at the Braves. Although the Atlanta Braves fell to the Houston Astros, 5-2, GFB guests had fun! GFB fans turned out in record numbers buying 1,006 tickets to raise $10,060 for the Georgia Foundation for Agriculture (GFA). GFA ticket sales accounted for 2.422% of the 41,530 people attending the game.
Some GFB members attending the game made signs to highlight the contributions farmers make to our lives. USDA statistics show only 1.05% of America's population are farmers, so this event was a great venue to educate consumers about agriculture.
Visit www.gfb.ag/gfbbravesday to see more photos from the event. To learn more about the foundation's mission or to make a donation to support its many programs, please visit www.gafoundationag.org/donate.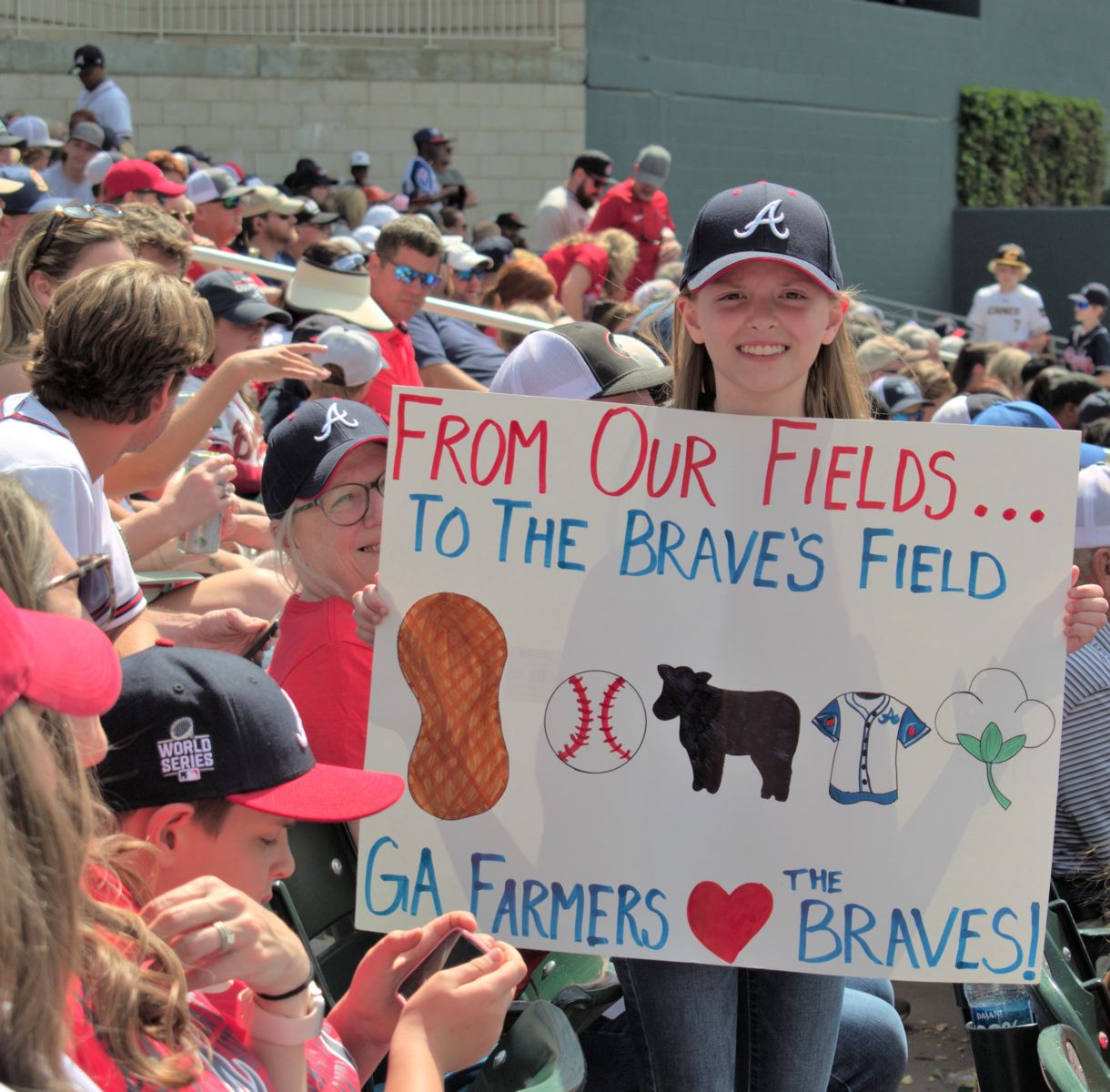 Above, Aubrey Jacobs' poster highlighted what agriculture contributes to baseball. / Photo by Taylor Hartley
Right, Blythe Morgan showcased her love of farming and baseball. / Photo by Lindsey Johnson Morgan