GFB News Magazine
Bringing processing & markets closer to farms key to ag economic development
---
Posted on November 19, 2018 7:00 PM
---
By Jay Stone
When the Sumter County Stockyard closed in 2016, cattle owners in the 15 counties surrounding Americus were left with little choice but to drive farther – thus spending more time and money for fuel – to sell their cows.
Long a staple of the Southwest Georgia livestock landscape – the stockyard had been in continuous operation since 1938, according to barn manager Sam Steele. So, its closed doors and empty pens were a blow to the local ag economy. And not just in Sumter County.
"It was bad," said Terrell County cattle producer Hardy Golden, who instead of driving to the county next door to sell his cows had to drive twice as far, to Ashburn.
"I like it being open," Golden said. "I always want a market open. Always. You don't want stores closed. You don't want restaurants closed. In the farming business you don't want nothing to close."
According to Steele, the cost of hiring cattle transport is $3 a mile. Cutting the distance in half meant significant savings for producers like Golden.
When the Sumter County Stockyard opened this year, under the management of Steele and veterinarian LeAnna Wilder, it quickly became popular with area cattle owners.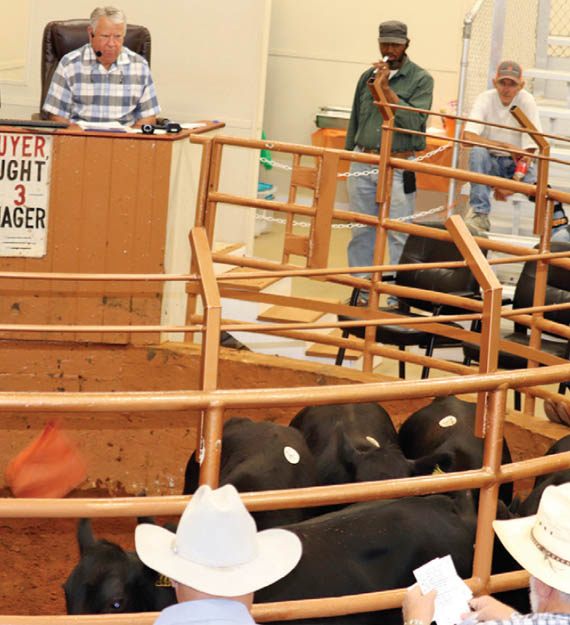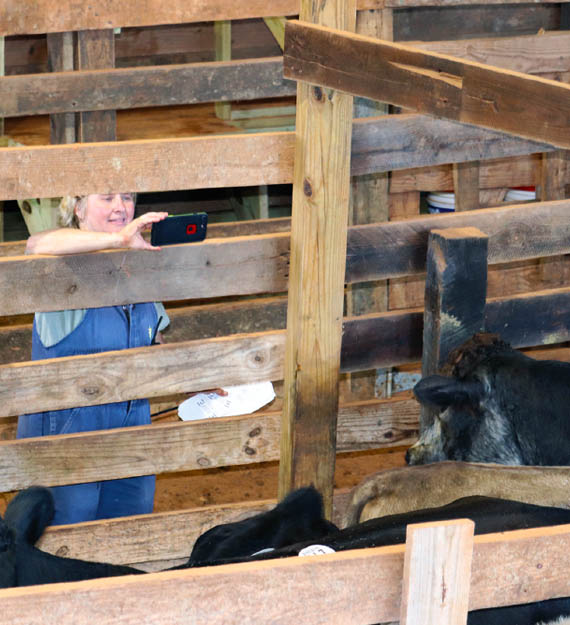 Wilder said local officials approached her multiple times asking her to take over the market and re-open it. She initially declined, believing that adding the livestock barn to her already full veterinary practice was too much to take on.
When they came up with an arrangement she thought she could handle, Wilder agreed to do it, and the stockyard – with refurbished barn facilities, an improved exterior and other upgrades – opened in late April.
"I knew it was going to be very, very difficult to turn this stockyard around," Wilder said. "But it was needed here."
Wilder pointed out that the cattle owners aren't the only ones who benefit.
"When people come to the sale they're buying gas, they're buying food, they're going to Tractor Supply or Walmart. I think it boosts the economy no matter how you look at it."
The Sumter County Stockyard could serve as a case study for economic development for farmers, who have spent centuries streamlining production practices and now produce more of what they grow than they did a couple of decades ago several times over. For their businesses to grow, they need more destinations for their products, and the closer the better. In that sense, ag economic development bears a striking resemblance to the real estate saying: the three most important factors in real estate transactions are location, location, location.
"The counties that we've seen be more successful are those counties that are maintaining control of commodities as long as they can," said Chris Chammoun, rural Georgia initiatives director for the Georgia Department of Economic Development. "Basically, they're processing commodities there. Years ago, you had more of that. The textile industry was bigger, that provided a lot of jobs, so, for instance, cotton stayed in the community all the way to being made into clothes. Now we export a lot."
Earlier this year, Georgia Farm Bureau, the Georgia Cattlemen's Association, the Georgia Department of Agriculture and Farm Credit commissioned a study by the UGA Center for Agribusiness and Economic Development on the feasibility of regional slaughter facilities for cattle, prompted in part by the success of co-op groups for other Georgia commodities.
For instance, groups of cotton growers combine resources to operate ginning facilities around the state. Peanut growers have processing points owned by collections of farmers. The fact that stakeholder groups funded the cattle study is a recognition of the need to shrink the distance between production and processing.
The need for processing is echoed in other farm commodities. The state's milk producers suffer from a lack of dairy processing facilities, and Georgia fruit and vegetable growers would benefit from being closer to where their crops are processed after leaving the farm.
Those things can be beyond the capability of individual farmers. What they can do, and numerous ones have already, is to innovate inside their fences, find ways to capitalize on the consumers' desire to know more about farming.
"That's a perfect opportunity for a market for our producers," said Georgia Sen. Tyler Harper. "We can provide the market for the products consumers want, which in the end benefits both the consumer and the producer."
Georgia Department of Economic Development Deputy Commissioner for Rural Initiatives Amy Carter encourages farmers to embrace new ideas, like adding agritourism to what they do on their farms, or to open their own roadside store.
Carter mentioned farms that provide on-site lodging, a sort of FarmBNB, combined with the experience of farm chores.
"They're booked solid. I've had farmers tell me that people are willing to pay them to come in and pick up eggs for them. It's brilliant," said Carter, a former state representative. "We're trying to think of innovative ways for them to grow in a bigger way on their farm. Think outside of just selling your product and think about a bigger picture."