GFB News Magazine
AFBF YF&R prize tractor at work on Nolans' farm
---
Posted on May 8, 2021 8:00 PM
---
By Jennifer Whittaker
Wayne County Farm Bureau members Jacob and Emily Nolan are enjoying the new CASE IH Farmall 50A tractor they received for winning second place in the American Farm Bureau Federation Young Farmers & Ranchers Achievement Contest. The Nolans accepted the keys to their new tractor during a ceremony held April 14 at the CASE IH, Tidewater Equipment dealership in Tifton.
The AFBF contest was held in January as part of the organization's annual convention. Jacob and Emily won Georgia Farm Bureau's 2020 YF&R Achievement Contest last fall.
The Nolans are putting their new tractor to good use on their Spring Fever Farm. The couple grows strawberries, satsumas and other citrus, cotton, peanuts and cattle.
Tending their strawberry crop, working the family garden, running a grain auger, mowing, and running a feed mill are some of the chores the Nolans plan to tackle with their tractor.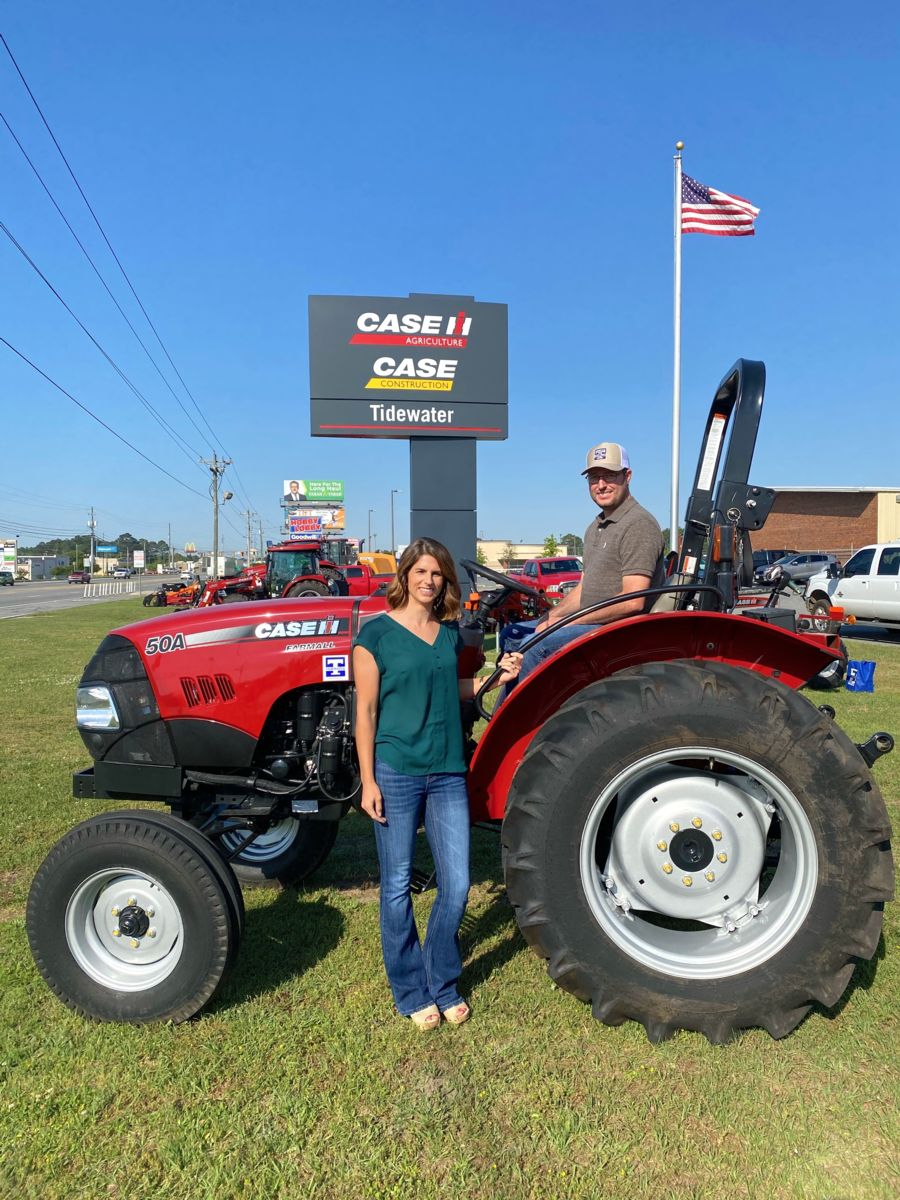 Photo courtesy of CASE IH Tidewater Equipment