Ag News
Georgia Farm Bureau selects brand ambassadors for Fall 2022
---
Posted on Sep 27, 2022 at 20:00 PM
---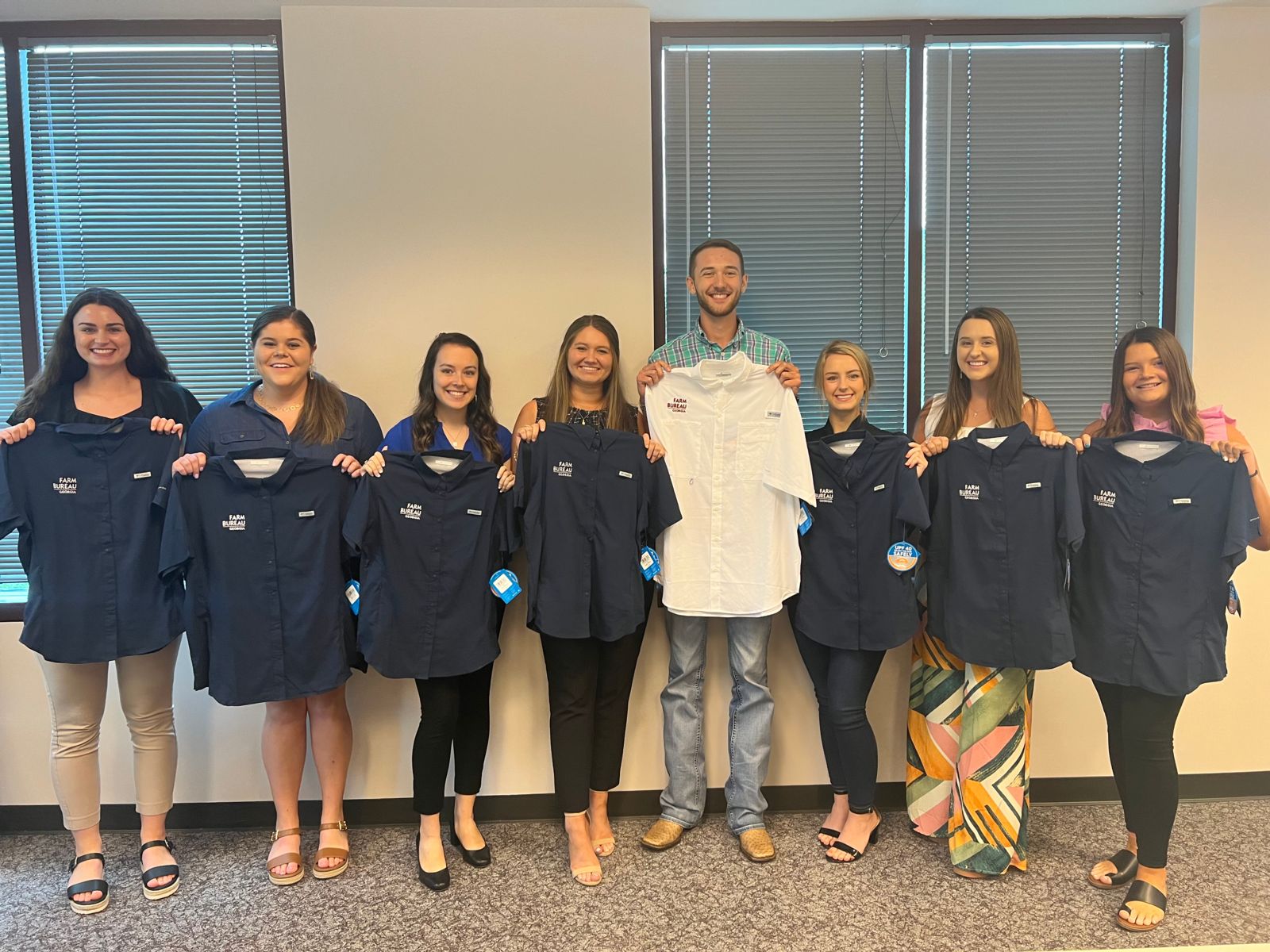 Georgia Farm Bureau (GFB) is proud to announce the selection of the inaugural class of GFB Brand Ambassadors for the Fall of 2022.
Ambassadors include (from left) Sage Barlow, a University of Georgia (UGA) student from Fayette County; Bailey Rayfield, a UGA at Tifton student from Cook County; Lorene Parker, a UGA student from Polk County; Gracie Grimes, a UGA student from Candler County; Blake Segars, a student at Abraham Baldwin Agricultural College (ABAC) from Franklin County; Abbie O'Steen, a Mercer University student from Coffee County; Kylie Whitworth, a UGA at Tifton student from Madison County; and Allison Cook, a student at ABAC from Henry County.
The GFB Brand Ambassadors will work their first event, the Georgia National Fair in October. Georgia Farm Bureau is a proud sponsor of the Georgia National Fair, and staff and volunteers host a GFB booth in the Georgia Grown Building every year. Ambassadors will represent GFB while networking with industry professionals as well as current and prospective GFB members.
In addition to volunteering time at the Georgia National Fair, GFB Brand Ambassadors will help spread brand awareness by taking on social media assignments and campaigns throughout the semester.
GFB Brand Ambassadors are highly motivated individuals who have volunteered to represent the Georgia Farm Bureau Federation at premier events across Georgia. Ambassadors were chosen based on their interpersonal skills, passion for ag advocacy, innovative thinking, and overall enthusiasm. The most important purpose of an ambassador is to promote the GFB brand and recruit new members for our federation. To learn more, follow @gafarmbureau on Instagram or visit www.gfb.ag/ambassadors.
---
---