Press Releases
BERNARD SIMS RE-ELECTED GEORGIA FARM BUREAU NORTH GEORGIA VICE PRESIDENT
Posted on Dec 08, 2020 at 19:00 PM
---
FOR IMMEDIATE RELEASE CONTACT: Jennifer Whittaker
December 9, 2020 jawhittaker@gfb.org
BERNARD SIMS RE-ELECTED GEORGIA FARM BUREAU NORTH GEORGIA VICE PRESIDENT
MACON, Ga. – On Dec. 8, Georgia Farm Bureau (GFB) members in the organization's north region re-elected Bernard Sims of Catoosa County to represent their region on the GFB Board of Directors for his fifth, three-year term. Sims was first elected to the position in 2008.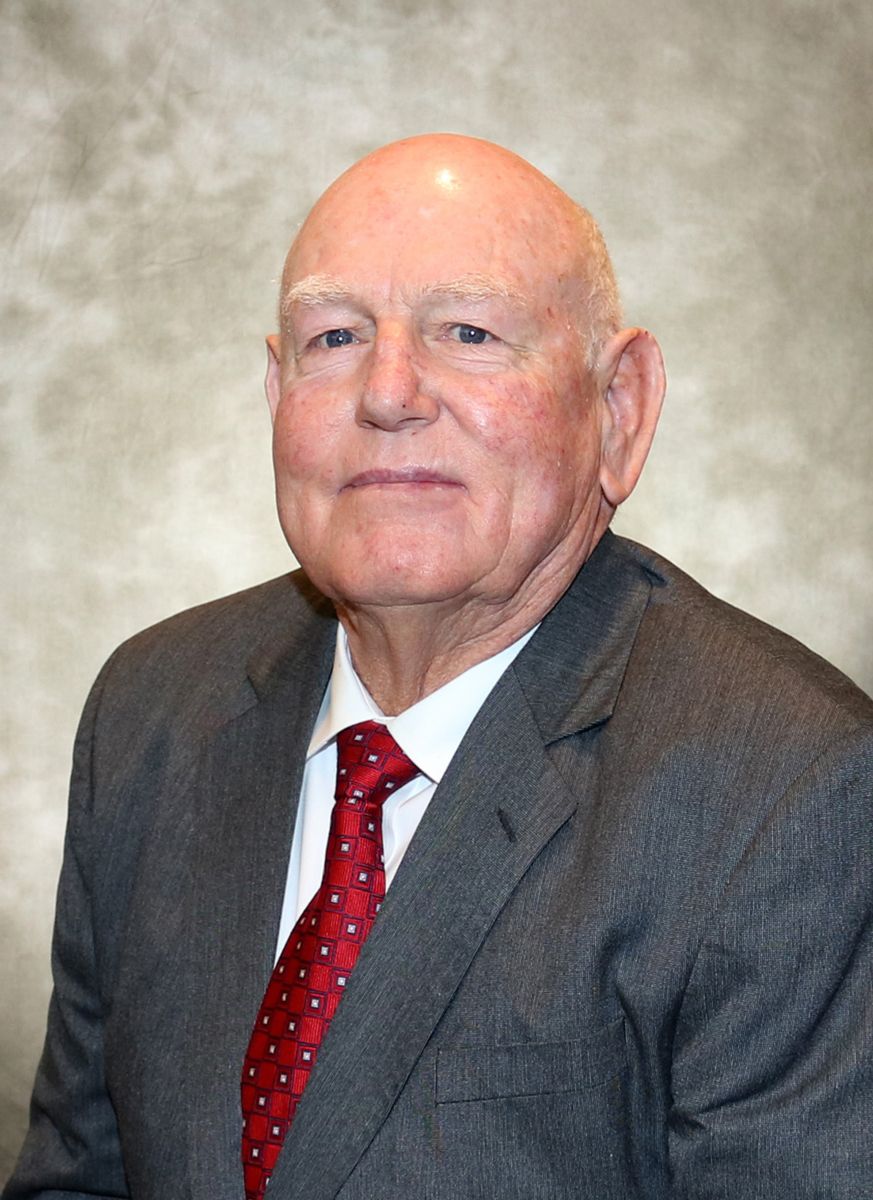 The GFB North Georgia Region is comprised of 49 counties in the upper third of the state ranging from the state's northern border down to Carroll, Fulton, DeKalb, Rockdale, Walton, Morgan, Greene, Taliaferro, Wilkes and Lincoln counties.
Sims is the Catoosa County Farm Bureau president, a position he has held since 1979. Sims was a dairy farmer for 40 years until he sold his milking herd in 2004. The Sims family currently grows turf grass, small grains and hay. The family also raises beef cattle and strawberries sold to the public through a you-pick patch.
In addition to his Farm Bureau activities, Sims previously served on his local USDA Agricultural Stabilization Conservation Service Committee and served on the boards of three dairy cooperatives during his years as a dairy farmer. Bernard and his wife, Janet, have two adult children, Kevin and Cindy, and eight grandchildren. Their son Jeff died in 2010. The Sims are members of Burning Bush Baptist Church.
Founded in 1937, the Georgia Farm Bureau Federation is the state's largest general farm organization with 158 county chapters. As a membership-driven, nongovernmental organization, GFB serves as the voice of Georgia farmers and rural Georgia by advocating for them on legislative issues and promoting Georgia agriculture. Its volunteer members actively participate in activities that promote agriculture awareness.
GFB membership is open to the public and offers a wide variety of benefits, including insurance and discounts for health services, travel and family entertainment. Enrollment in any of the member benefits is optional and not a requirement for membership. If you would like more information about agriculture please visit www.gfb.org, like Georgia Farm Bureau on Facebook @GeorgiaFarmBureau or follow on Twitter @GaFarmBureau.
---
---