GFB News Magazine
Young Farmer & Rancher Update: YF&R Program offers amazing opportunities
---
Posted on February 16, 2023 7:00 PM
---
By Breanna Berry, Georgia Farm Bureau
This will be an exciting year for participants in Georgia Farm Bureau's Young Farmers and Ranchers (YF&R) Programs! YF&R opportunities are open to any Farm Bureau member ages 18-35 interested in agriculture.
In addition to longstanding events such as our YF&R Summer Leadership Conference, YF&R to Washington is back after a three-year hiatus due to COVID and will take place March 28-31. This trip is typically a great recruitment tool to get members engaged and excited about GFB's legislative work.
Additionally, GFB held its 2nd Annual Legislative Drive-In Feb. 13, in conjunction with GFB Day at the Capitol. This event prepared county volunteers serving on their Women's Leadership and YF&R Committees to visit with their legislators by briefing them on current ag issues.
Registration information for the YF&R Summer Conference, to be held July 13-15 on Jekyll Island, and the annual YF&R Photo Contest will be released in early March. The application deadline for awards and conference registration is June 1. Photo contest entries are due by June 9.
In early March, GFB will release information about all YF&R award programs – Achievement Award in Agriculture; Excellence in Agriculture Award; and Discussion Meet.
The achievement award recognizes YF&R members for their farming operations and leadership activities. The excellence in agriculture award honors YF&R members who earn the majority of their income off the farm but are vocal ag advocates. The discussion meet simulates a meeting where participants talk about current ag issues and explore possible solutions.
These awards are pillars of the YF&R program and promote YF&R members across the state. GFB wants as many members as possible to apply for the awards and participate in YF&R activities to grow the program.
Visit www.gfb.ag/yfr or contact your county Farm Bureau office for more information about the awards, photo contest and to register for the conference.
Georgia Farm Bureau YF&R Coordinator Breanna Berry may be reached at bcberry@gfb.org or 478-474-0679, ext. 5232 for more information. Contact your county Farm Bureau if you'd like to get involved with your local YF&R program.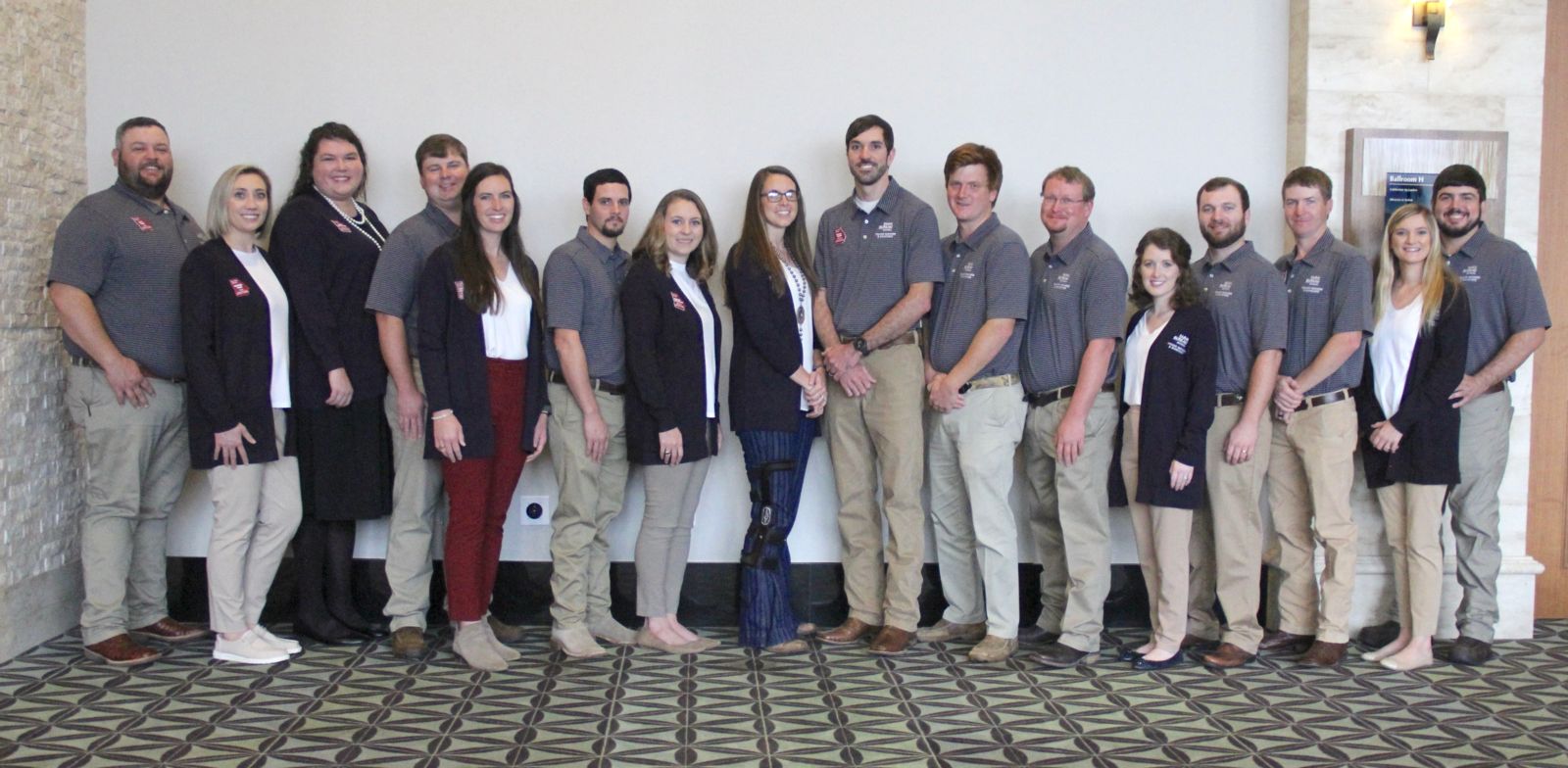 Members of the 2023 GFB Young Farmers & Ranchers Committee are from left: Committee Chairs Colt & LeAnna Hart, Franklin Co., 2nd Dist.; Committee Vice Chair Anna Leigh Peek, Newton Co., 3rd Dist.; Cleve & Emilia Jackson, Floyd Co., 1st Dist.; Kaleb & Kaitlyn Marchant, Oglethorpe Co., 4th Dist.; Tara & Steven Green, Spalding Co., 5th Dist.; William Moses, Laurens Co., 6th Dist.; Knapp Boddiford, Screven Co., 7th Dist.; Addie & Bryan Tucker, Wilcox Co., 8th Dist.; Colt (& Camille) Calhoun, Miller Co., 9th Dist.; and Kelsie & Ryan Highsmith, Echols Co., 10th Dist. Photo by Jennifer Whittaker