GFB News Magazine
Sizemore represents GFB in Collegiate DM
---
Posted on May 12, 2021 8:00 PM
---
Congratulations to Willie Sizemore, who advanced to the Sweet 16 round of the American Farm Bureau Federation Collegiate Discussion Meet held March 9-13 as part of the virtual AFBF Fusion Reimagined Conference. Sizemore and contestants from 15 other states competed against each other via Zoom. Sizemore represented Georgia in the contest after finishing as the top collegiate finisher in the 2020 Georgia Farm Bureau Young Farmers & Ranchers Discussion Meet held last fall. Sizemore, a native of Lee County, is a recent UGA College of Agricultural & Environmental Sciences graduate.
Sizemore is an active member of the UGA YF&R Chapter, which held its inaugural discussion meet March 18 & 19 won by Adam Belflower of Cochran. Belflower will represent the UGA chapter at the '21 GFB YF&R Discussion Meet to be held in July at the GFB YF&R Summer Leadership Conference.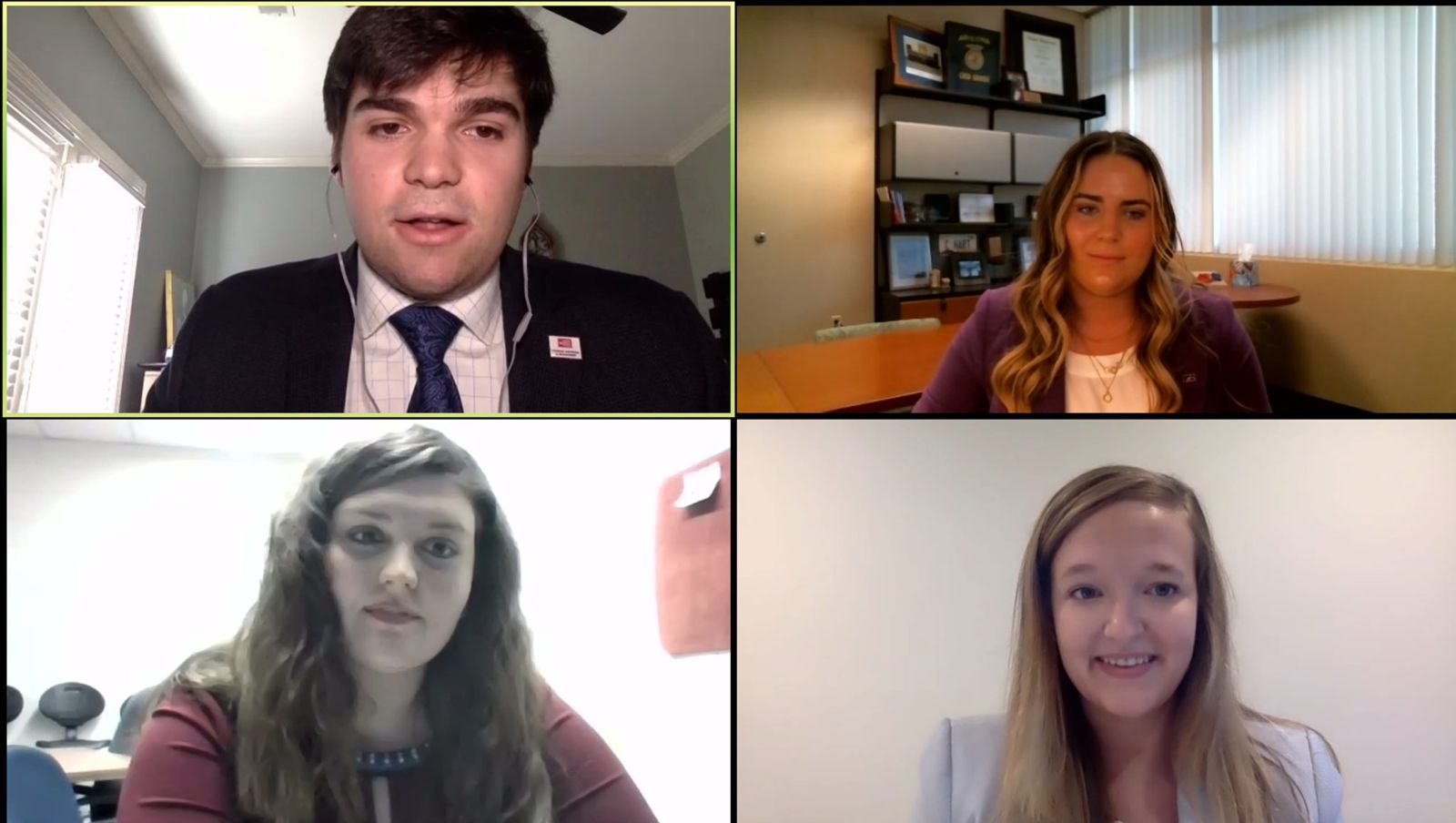 Georgia's Willie Sizemore, top left, competes in the AFBF Collegiate Discussion Meet.