GFB News Magazine
Pollinator gardens honor Rosalynn Carter
---
Posted on November 7, 2022 7:00 PM
---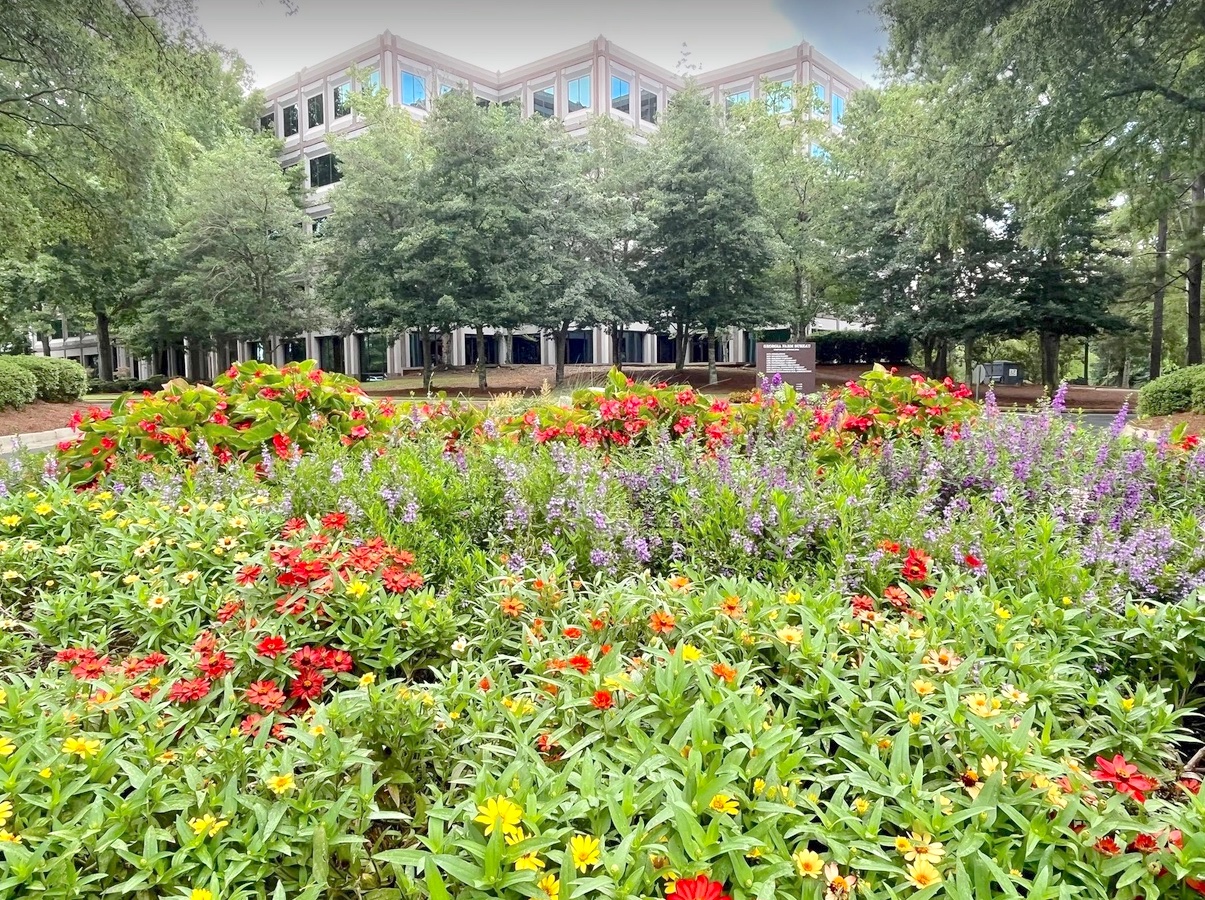 Flower beds at the GFB office were registered as part of the Rosalynn Carter Butterfly Trail to help celebrate the former first lady's birthday wish. / Photo by Lauren Goble.
By Jennifer Whittaker, Georgia Farm Bureau
Almost 30 county Farm Bureaus across Georgia joined a nationwide effort to celebrate former First Lady Rosalynn Carter's 95th birthday by planting pollinator gardens this summer intended to increase habitat for monarch butterflies. Flowerbeds at the Georgia Farm Bureau office in Macon were registered in the project, and the GFB Women's Leadership Committee planted a garden at the Foxfire Museum in Rabun County during a planning retreat in June.
The Rosalynn Carter Butterfly Trail (RCBT), which coordinated the project, set out to register 95 new gardens to its trail but far exceeded that goal with 240 new public and private gardens registered. The RCBT is a program inspired by Mrs. Carter to help increase habitat for monarch butterflies. The program, based in Plains, has expanded across the United States and internationally.
Participating county Farm Bureaus planted pollinator gardens at their county offices (11), schools (5), various locations in their communities (5) such as a senior center, park, YMCA, community garden and local business; local library (2); and in private gardens of staff or county directors. Eleven of the county Farm Bureaus conducted Ag in the Classroom activities for students using their gardens, and all but two of the participating counties plan to maintain their gardens.
"County Farm Bureaus across Georgia were excited to help celebrate Mrs. Carter's 95th birthday by planting pollinator gardens, not only at their offices, but at schools and their local library," said Georgia Farm Bureau Educational Programs Coordinator Lauren Goble. "Our local offices provided many items to create a garden, from seeds, plants, planters, raised beds, soil to mulch."
Besides all the new pollinator gardens added in July and August, the Georgia Public Library Service placed the children's book The Rosalynn Carter Butterfly Trail: A Journey Through Plains in all 420 libraries across the state. The book combines Mrs. Carter's love of Monarch butterflies with her love of reading. Written by Annette Wise with a forward by Mrs. Carter, the book takes readers on a journey around Plains following a special monarch butterfly that befriends a young Rosalynn Smith Carter.
More than 50 Georgia libraries have planted pollinator gardens and are using these gardens as learning experiences as well as providing habitat for pollinators.
Photos of many of the gardens are posted online at www.rosalynncarterbutterflytrail.org along with the list of every garden registered with the trail.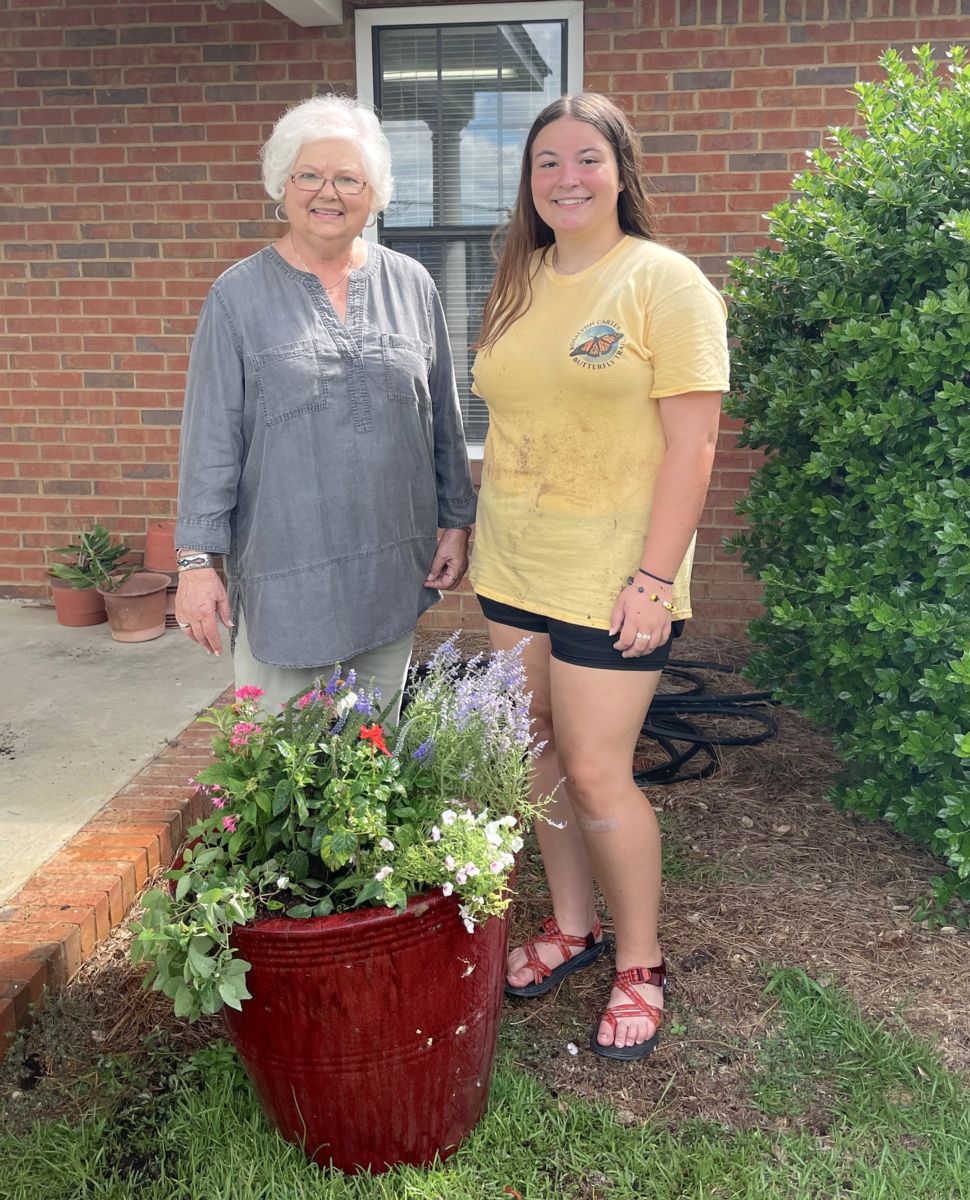 Mitchell County Farm Bureau Office Manager Wanda Faircloth & Mitchell County 4-Her Mia Burnett with the pollinator garden they planted at the MCFB office. Burnett was named grand marshal of the 2022 Great Georgia Pollinator Census for multiple projects she did to increase pollinator awareness and preservation. / Photo courtesy Wanda Faircloth