GFB News Magazine
Nick Place to begin leading UGA CAES on Jan. 1
---
Posted on November 8, 2020 7:00 PM
---
By Jay Stone
Nick T. Place, an academic leader with a record of applying research-based expertise to the needs of agricultural producers, has been named dean of the University of Georgia College of Agricultural and Environmental Sciences and director of the UGA Cooperative Extension and Agricultural Experiment Stations.
Place is currently dean for extension, director of the Florida Cooperative Extension Service and a professor in the department of agricultural education and communication at the University of Florida. His appointment is effective Jan. 1, 2021.
"With his far-reaching experience as a scholar, practitioner, educator and administrator, Dr. Place will provide outstanding leadership to the College of Agricultural and Environmental Sciences in the years to come," said President Jere W. Morehead.
As dean and director of the UF Institute of Food and Agricultural Sciences Extension, a position he has held since 2012, Place oversees faculty located in each of Florida's counties, 13 research and education centers, 15 academic departments and the School of Forest Resources and Conservation.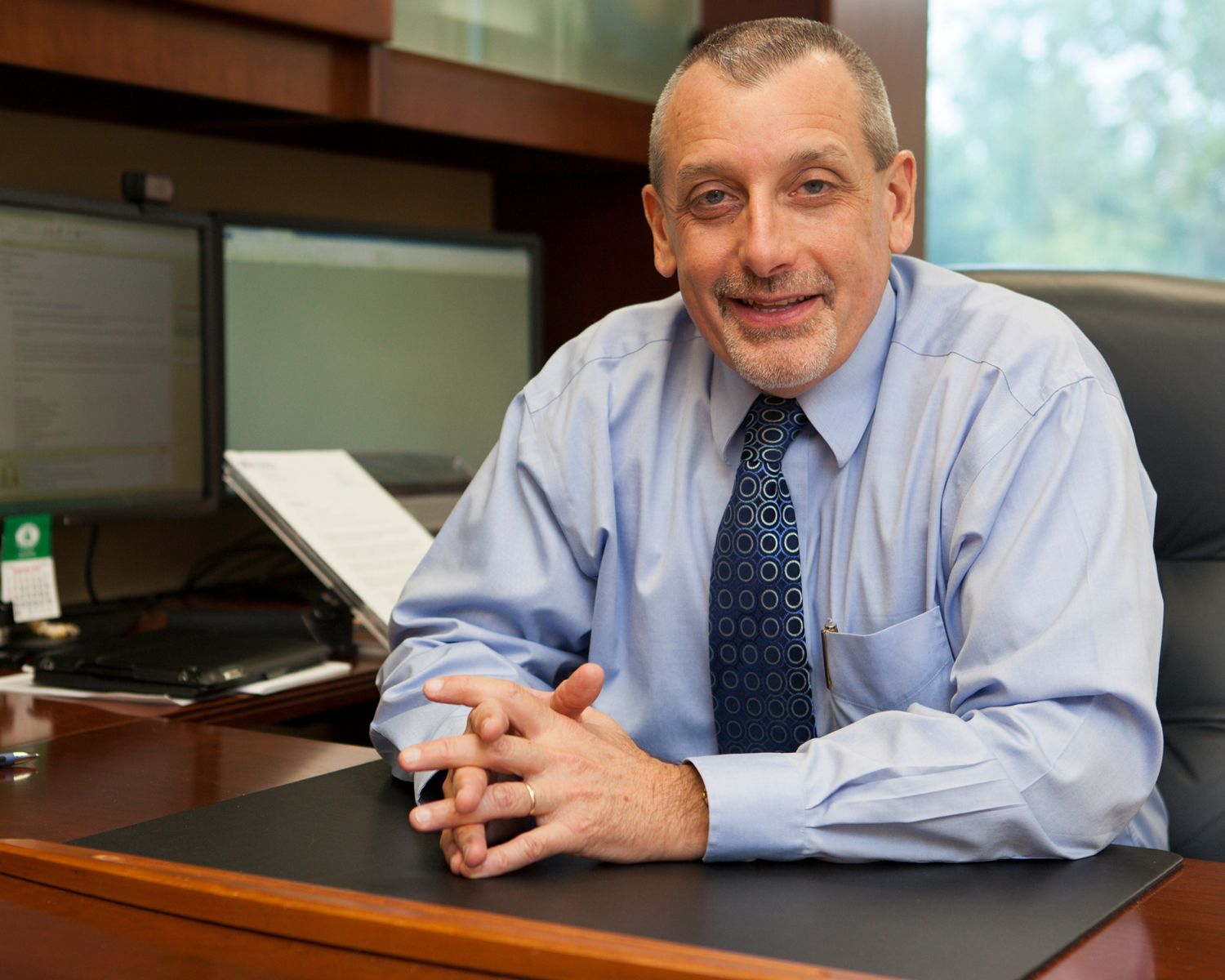 Dr. Nick Place
He previously served as associate dean and associate director of University of Maryland Extension and as a faculty member at UF, where he was graduate coordinator and led the graduate program in agricultural education and communication. He began his career as an extension agent at Penn State University, where he conducted educational programs in dairy, livestock, 4-H youth development and community development.
Place's research and scholarship focuses on teaching along with domestic and international extension services and their role in youth, community and economic development. His work has been supported by $1.7 million in grants and contracts from agencies such as the USDA National Institute of Food and Agriculture and the National Security Education Program.
He earned his bachelor's degree in dairy husbandry at Delaware Valley College in Pennsylvania. He earned his M.S. in dairy and animal science and his Ph.D. in agricultural and extension education from Penn State University.
"I am looking forward to becoming the dean and director of the College of Agricultural and Environmental Sciences," Place said. "I stand ready to proactively work with the outstanding faculty and staff at CAES and UGA who are poised to take the college to whole new heights."
Place reviewed the college's operations and fielded questions from Georgia Farm Bureau leaders during an Oct. 20 installment of "Digging In," the GFB Public Policy Department's webinar series.
Place said training students in the growing technological aspects of farming, conducting advanced research to identify and address farmers' needs, and delivering research and information to the public through Extension would continue to be CAES' focus.
"All three of those missions are critically important for our college of agriculture and environmental sciences. That's sort of the way that I'll be looking at going after this job and looking for ways that we can advance all three of our critical mission areas," Place said.
He noted that that there is a push to advance the college's work relating to precision agriculture and food systems.
"We certainly see that as a tremendous opportunity for us in Georgia to position our college and university such that it is the leader for innovation in precision agriculture and all of the different kinds of new technologies that are out there," Place said.
Place was asked about efforts to increase interest in CAES from rural youth. While CAES applications are funneled through the university's central application system, he said the college could encourage students to apply and help them strengthen their applications.
"That's something I'm very passionate about, coming from a rural area myself and understanding some of these issues that are facing rural youth today," Place said. "I think there are some things that we can do moving forward about utilizing 4-H and FFA as ways that we can get and train young people so they have really strong applications as they apply to the University of Georgia and first of all making sure that young people apply to the university. If they don't apply, they're certainly not going to get in. So, we certainly need to be addressing that aspect, as well."
A 24-member search committee co-chaired by Jennifer Frum, vice president for Public Service and Outreach, and Dale Greene, dean of the Warnell School of Forestry and Natural Resources, helped identify finalists for the position. The committee was assisted by the executive search firm Isaacson, Miller and the UGA Search Group.