GFB News Magazine
Natalie Murray wins GFB teaching award
---
Posted on November 12, 2021 7:00 PM
---
By Lauren Goble, Georgia Farm Bureau
Georgia Farm Bureau (GFB) has awarded Douglas County teacher Natalie Murray its 2021 Agriculture in the Classroom Teacher of the Year Award. Murray, who teaches kindergarten through fifth-grade music at Mirror Lake Elementary, was recognized for incorporating information about agriculture into her classes, while meeting curriculum requirements.
As the award winner, Murray will receive a $500 cash prize and an expense-paid trip to the 2022 National Agriculture in the Classroom Conference currently set for Saratoga Springs, New York.
Murray credits the Douglas County Farm Bureau (DCFB) and GFB's Agriculture in the Classroom program and other community partners with providing her with an exciting way to reach students that makes teaching fun.
As a music teacher, Murray wasn't familiar with agriculture. Her community partners helped her fall in love with agriculture and made sure her students had an opportunity to have quality time in the school garden each week. Murray created a curriculum, based on grade level standards, that allows students to visit the garden each week. In her application, Murry wrote that her students' "faces light up when they are in the garden."
DCFB, which nominated Murray for the award, has worked with her on numerous projects. DCFB members volunteer in Murray's classes as readers and help with Ag in the Classroom activities.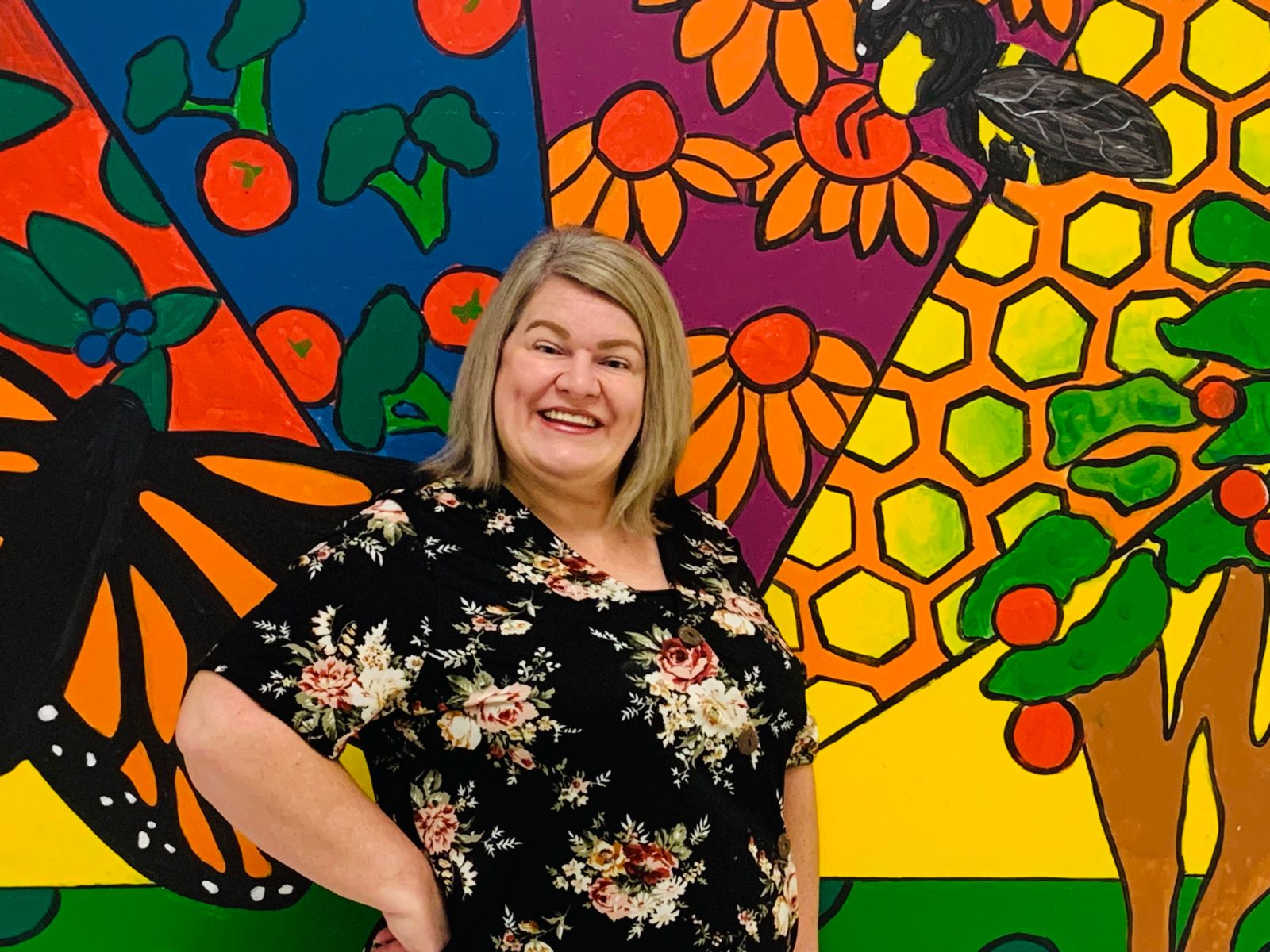 Natalie Murray | photo by Julia Sweeney
Georgia Farm Bureau Ag in the Classroom Coordinator Lauren Goble may be reached at ldgoble@gfb.org or 478-474-0679, ext. 5135. Contact your county Farm Bureau if you'd like to volunteer with its Ag in the Classroom program.