GFB News Magazine
Mental & physical health are connected
---
Posted on May 7, 2023 8:00 PM
---
By Jay Stone, Georgia Farm bureau
Farmers know difficulty.
Hard work, facing challenges and solving problems are essential traits of the farm mindset.
"You be relentless, you outwork whatever the problem is," said Sumter County farmer Matt Berry, "But, it's OK to say this is more than I can handle. The bigger man will admit when he's got something that he can't handle."
The 2023 Farm Stress Summit, held March 20 at Mercer University, shed light on what farm stress is, why it is hard to overcome and what can be done about it.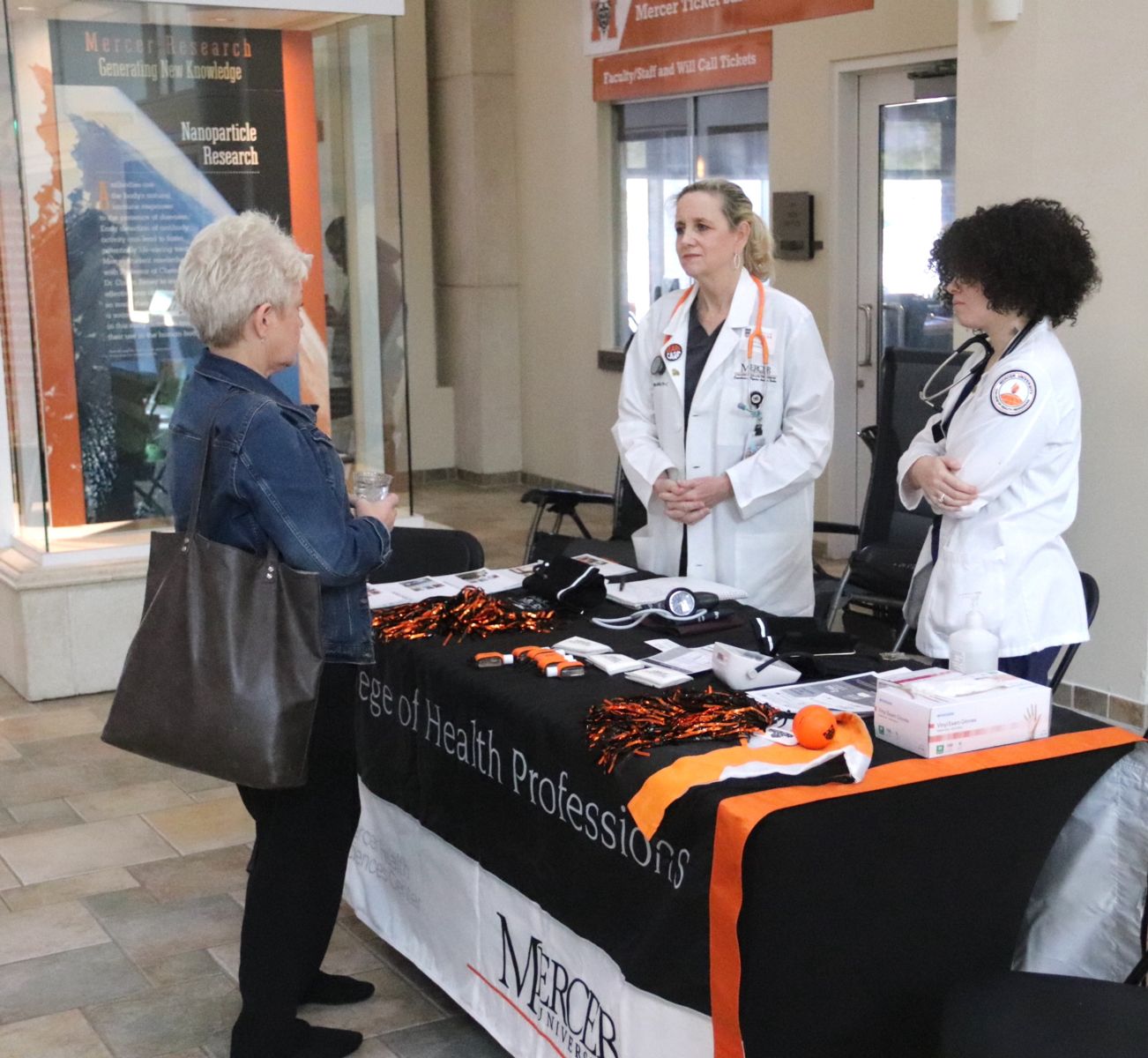 Mitchell County Farm Bureau member Brenda Cox, left, talks to Dr. Erin Lepp, center, and her colleague at Mercer University's College of Health Occupations during the 2023 Farm Stress Summit. Photo by Jay Stone

Keynote speaker Marshal Sewell, a Florida agriculturalist and founder of Mind Your Melon, defines stress this way: "Our body's reaction to adverse circumstances."
Just because it's perceived to be between your ears doesn't mean it's not a physical ailment.
"Understand there's no division between your physical health and your mental health," said Erin Lepp, an associate professor at Mercer's College of Health Professions. "Having depression is an independent risk factor for developing heart disease."
Berry and Lepp were part of a panel discussion on farm stress.
Sewell set up Mind Your Melon to be a "hub for thoughts, concepts and resources that contribute to and encourage proactive choices and lifestyles." The organization's website, mindyourmelon.org, provides resources for nutrition, exercise and fitness, and seeking help. Check out Sewell's podcast at www.gfb.ag/sewellpodcast .
He has intertwined the mental with the physical in part because of stigma that accompanies mental health. Sewell grew up on a Florida fruit farm and lost his father to suicide after a bad crop.
"Asking a farmer to talk to someone about mental health is like getting someone to get off a couch and go straight to running a marathon," Sewell said.
Smaller steps are necessary. Sewell said he talks to farmers about common-ground topics like farm labor, input costs and other challenges to facilitate farmers opening up about their struggles.
"If this is a catalyst where I can get them to open up and be vulnerable, that's a step in the right direction," he said.
article continues below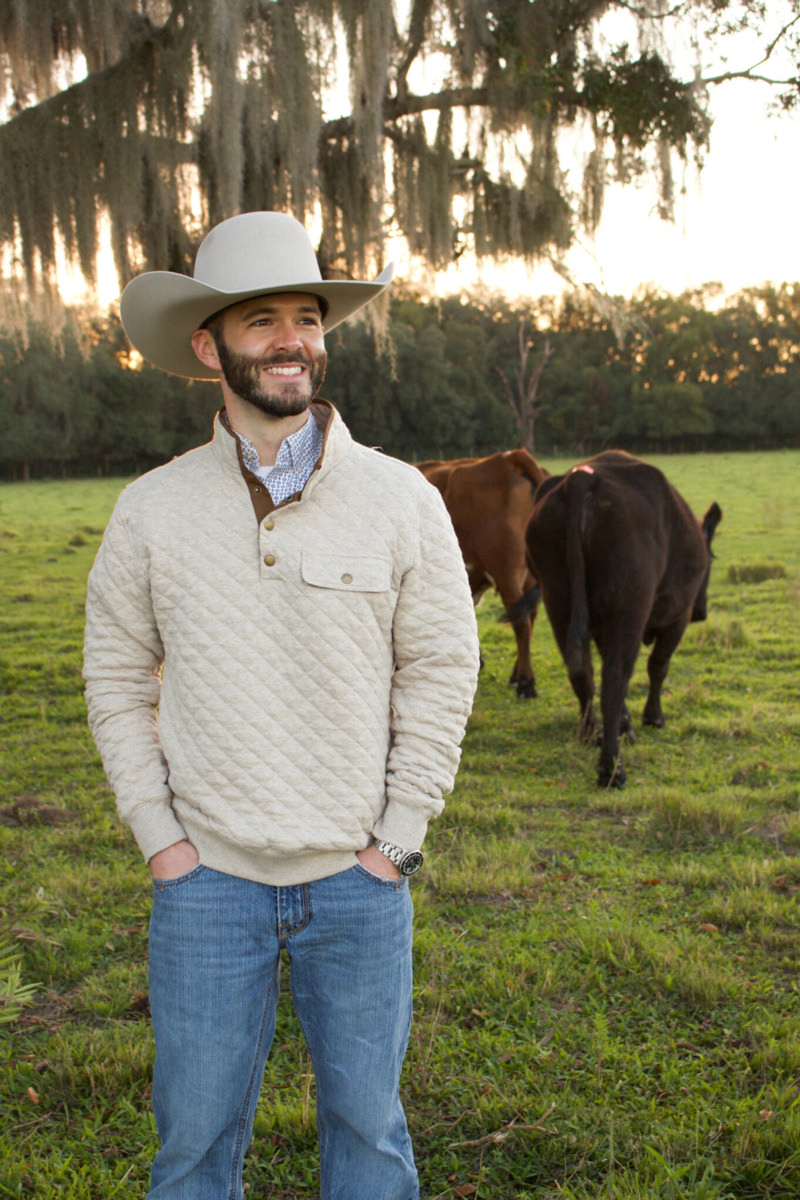 Mental health advocate Marshal Sewell, who grew up on a Florida fruit farm and lost his father to suicide, says talking to a farmer about routine topics and then asking how they are may help them to share their struggles./Photo courtesy of Marshal Sewell
The summit included remarks from Georgia Department of Behavioral Health and Developmental Disabilities (DBHDD) Commissioner Kevin Tanner.
Tanner said getting help is easier now than it ever has been, noting the rollout last year of the nationwide 988 crisis hotline. Tanner said it has received significantly more calls in 2022-23 than in previous years.
According to DBHDD, suicides in rural Georgia increased by 12% between 2019 and 2020, but overall suicide rates in Georgia declined during the COVID-19 pandemic.
Tanner emphasized the importance of talking about mental health to chip away at the stigma, and he said he's working to address "A shortage of mental healthcare workers."