GFB News Magazine
Heavy rains flood portions of Chattooga County
---
Posted on November 13, 2022 7:00 PM
---
By Jay Stone, Georgia Farm Bureau
In the early hours of Sept. 4 some areas of Chattooga County received about 12 inches of rain, overwhelming the Chattooga River and its feeder streams in what the National Weather Service called a 500-year flood. Much of downtown Summerville was flooded leaving numerous houses and businesses without power and water. At least one Chattooga farmer sustained crop losses because of the flooding.
Chattooga County Farm Bureau (CCFB), located on U.S. Highway 27 in Summerville, sustained about $50,000 worth of damage. CCFB continued to function despite being forced to temporarily relocate until Oct. 5.
CCFB President and GFB 1st District Director Bill Bryan counted the organization fortunate the damage wasn't more extensive.
"I told our board it could have been a fire or a tornado," Bryan said. "We'll survive."
The floors were ruined in the CCFB building, which also had internal water damage to lower portions of its walls and water damage to ceiling tiles resulting from a roof leak. The building's air conditioning unit started running while submerged and was damaged beyond repair.
CCFB staff temporarily relocated to the First Baptist Church pastorium located behind the CCFB office. Bryan said the county records being computerized prevented any major problems.
"Ten years ago, when everybody had a [paper] file and we filed everything by hand, it would have been devastating. With everything being on the computer, I think we'll be all right now," Bryan said.
Meanwhile, Chattooga County farmer Garrett Hurley, who grows cotton and soybeans along with his father, Greg, lost about 50 acres of cotton, representing about 15% of the farm's overall crop. The Hurleys had fields next to Racoon Creek and Perennial Creek, which come together to run into the Chattooga River. Garrett estimated the fields were under 12 feet of water. The plants in the soybean and cotton fields were submerged, laying them over; soil was washed away from the roots of the soybean plants.
"It basically took the top end out of our yield," Garrett said. "It turned a great crop into a below-average crop."
Like Bryan, Garrett was counting his blessings in the wake of the storm.
"I guess we're really fortunate that we're talking about crops and not homes," Garrett said. "There are hundreds of people here in Chattooga County who had multiple inches of water in the floor of their house. It's hard for me to call it that bad with some of the other destruction that I've seen."
The flood also affected parts of Floyd County.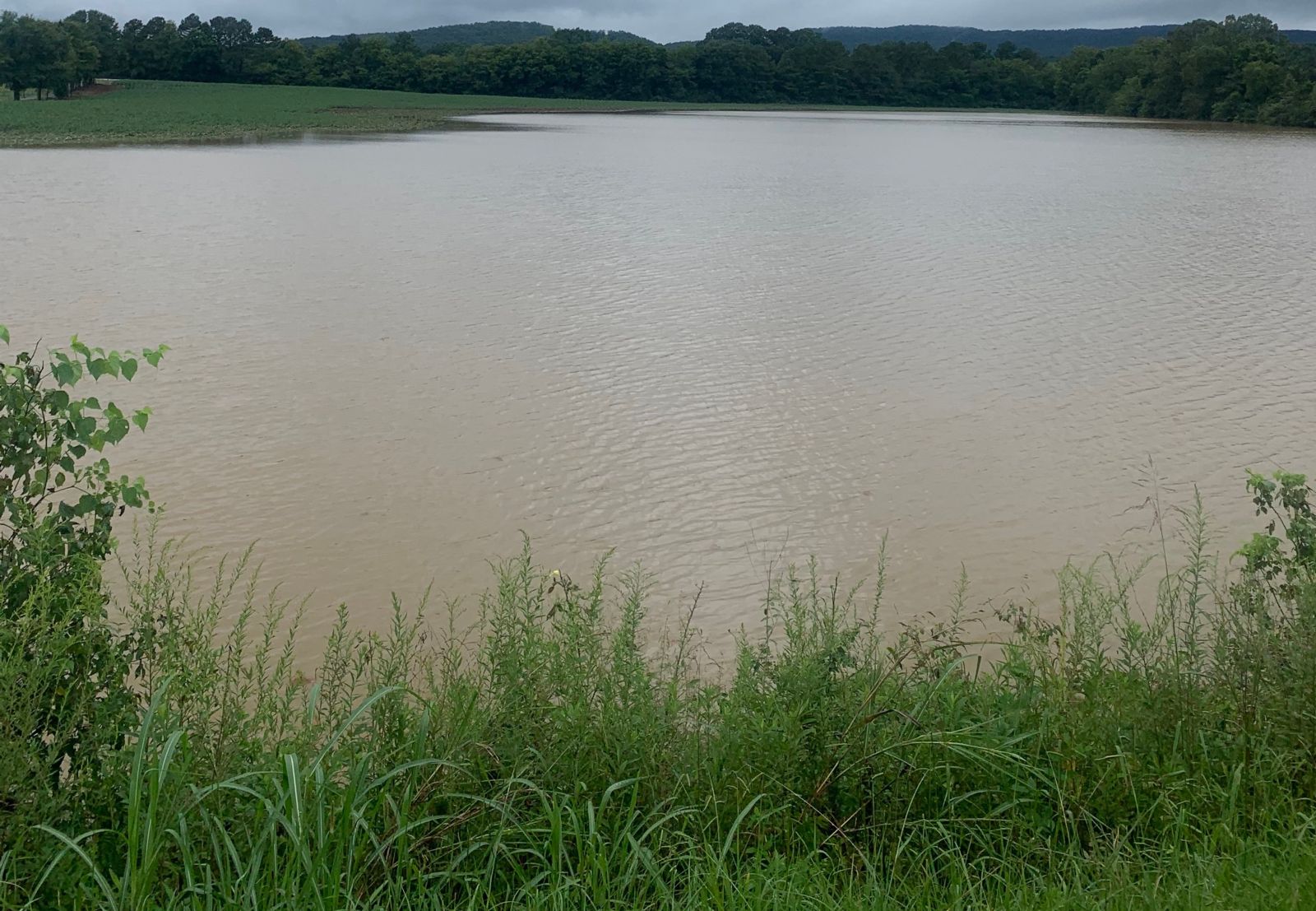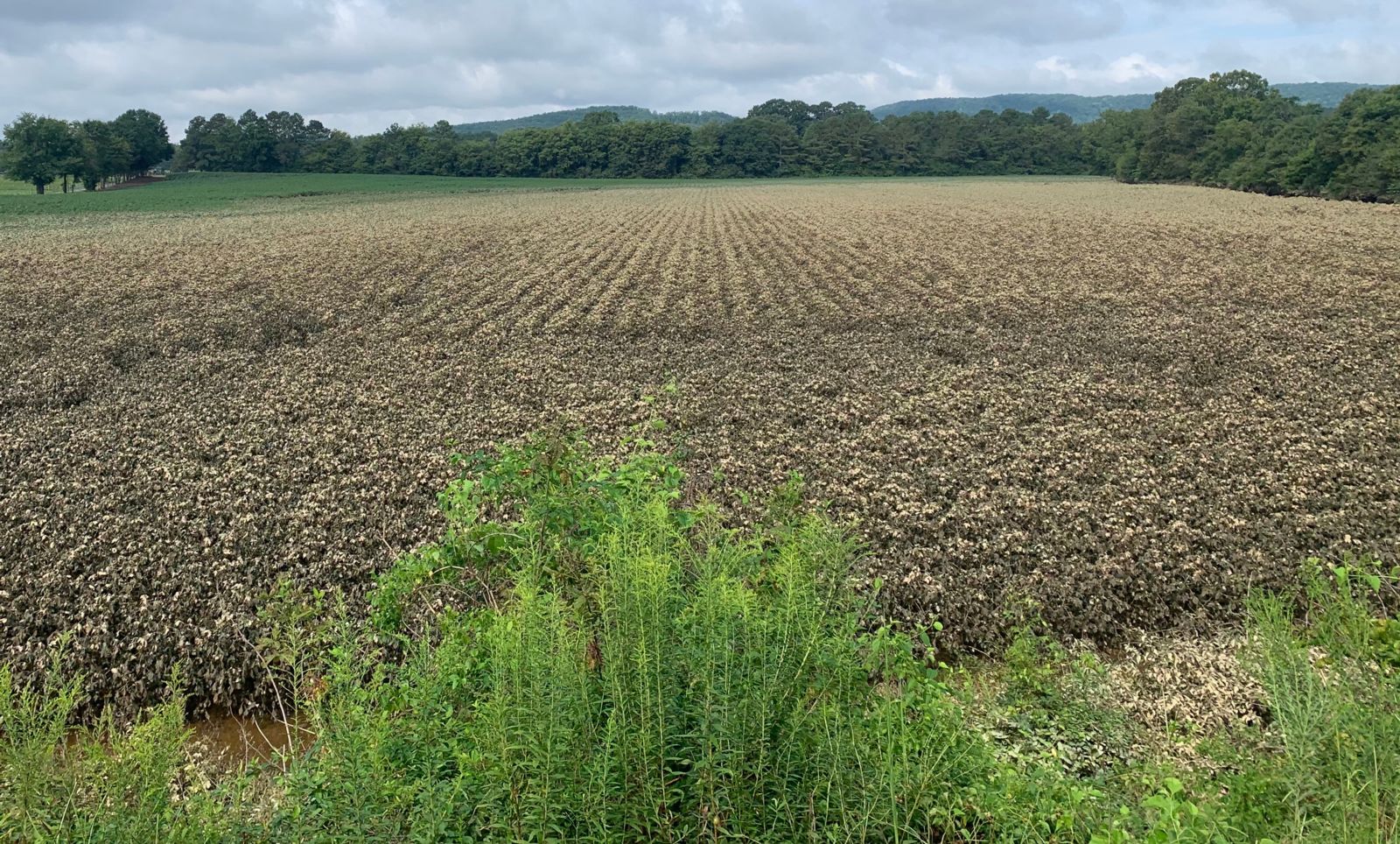 Left - A field of Hurley Farms cotton during the flood. Right - Same field after the flood. / photos by Garrett Hurley.