GFB News Magazine
GFB Young Farmers & Ranchers experience D.C.
---
Posted on May 23, 2020 8:00 PM
---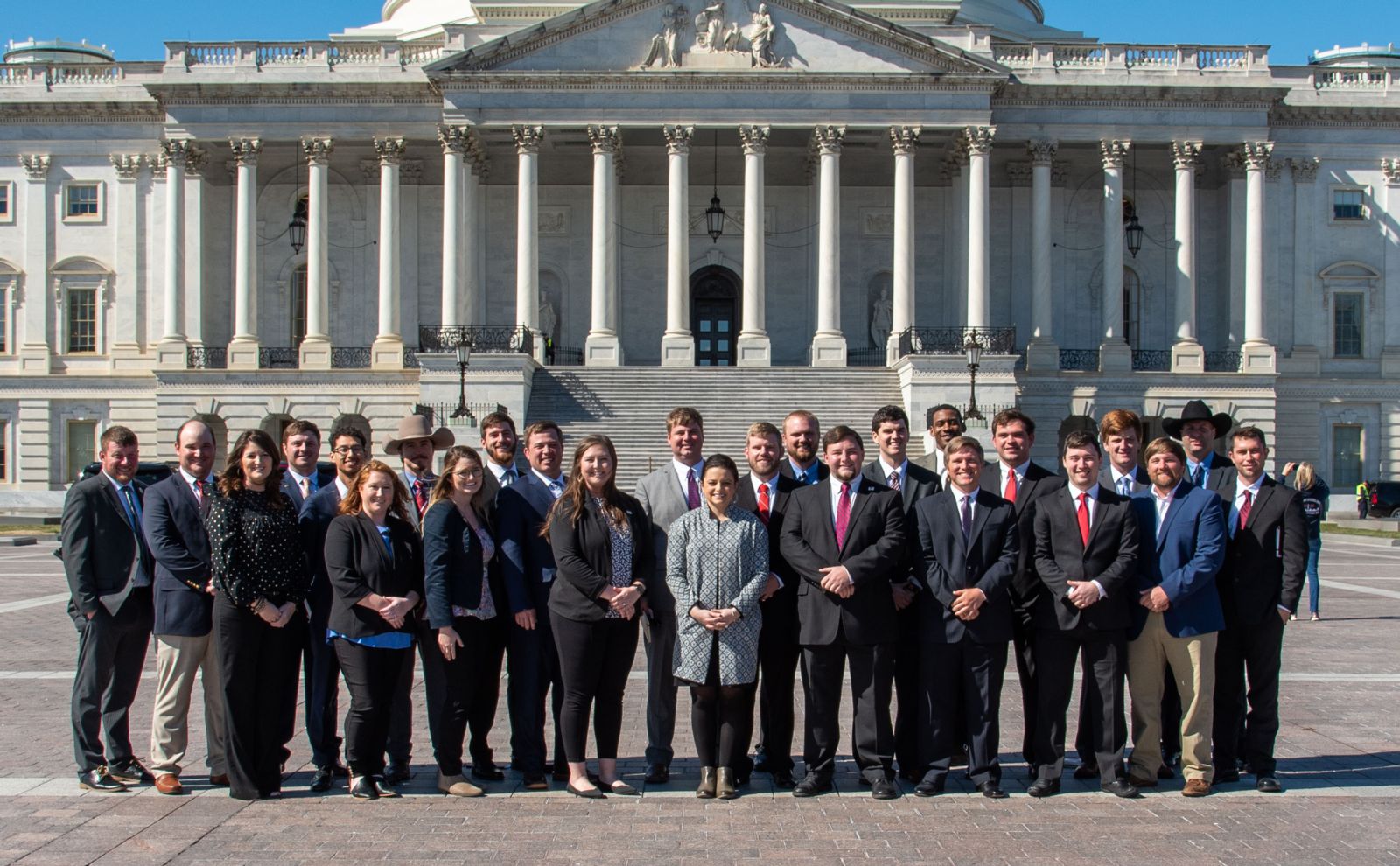 For the 35th year, Georgia Farm Bureau took a group of Young Farmers & Ranchers from across the state to Washington, D.C., for the organization's annual YF&R to D.C. Trip, March 3-6. This year, 30 YF&R members participated in the four-day program that included meetings with American Farm Bureau Federation (AFBF) lobbyists, AFBF President Zippy Duvall, USDA, Environmental Protection Agency (EPA), members of the House Ag Committee, 10 representatives and staff from both senate offices.
YF&R members started their D.C. experience with briefings from the AFBF lobbying team on hot ag topics in preparation for visits to Capitol Hill the following day. AFBF staff provided extensive insight into labor and immigration, trade, regulatory reform, farm policy, and a state-based tax update. President Duvall discussed the impact young farmers can have in agriculture and the influence GFB's YF&R program had on his life and career.
The following day, all YF&R members participated in congressional visits. The day was packed with meetings, picture ops in front of the U.S. Capitol, and lunch with many elected leaders and congressional staff members. After a day of congressional visits and an informative meeting at the EPA, the group closed the day with a two-hour night tour of the Capitol hosted by Rep. Doug Collins.
"I felt like this was one of the most enthusiastic groups of Young Farmers and Ranchers who were genuinely engaged," said GFB YF&R Chairman Will Godowns. "I really enjoyed hearing Representative Woodall and Representative Collins cheering us on and encouraging us to be heard and to be passionate about our way of life and its importance."
On the last full day of the trip, U.S. Army Captain Harold Earls, current commander of the Tomb of the Unknown Soldier in Arlington National Cemetery, spoke to the YF&R group. A West Point graduate and Mount Everest Summit expedition climber, Captain Earls moved the group with his harrowing tale of courage during his Mount Everest expedition. He left the group in awe by detailing the regime and routine soldiers selected to guard the Tomb of the Unknown Soldier must follow.
Georgia Farm Bureau YF&R Coordinator Erin Nessmith may be reached at ennessmith@gfb.org or 478-474-0679, ext. 5232 for more information. Contact your county Farm Bureau if you'd like to get involved with your local YF&R program.