GFB News Magazine
GFB Day at the Braves a home run!
---
Posted on November 4, 2022 8:00 PM
---
By Jennifer Whittaker, Georgia Farm Bureau
Georgia Farm Bureau members made Oct. 2 a night to remember as they cheered the Atlanta Braves to a 5-3 victory over the New York Mets at Truist Park. The inaugural GFB Day at The Braves sold 660 tickets to raise $6,600 for the Georgia Foundation for Agriculture.
The number of GFB members attending the game - 660 - was 1.545% of the sellout crowd of 42,713. This is close to the 1.4% of America's population who are farmers according to USDA stats.
Many GFB members attending the game hoisted clever signs that increased ag awareness, plugged GFB insurance or the foundation. The following each won a $100 gift card for their creative signs: Best Ag Education Promo: Stetson Branch; Best Commodity Promo: Brittney Turner; Best Ag Importance/Baseball Promo: Lindsey Morgan; Funniest Foundation Promo: Jason Lee Thompson; Best Insurance Promo: Kristi Cook. Visit www.gfb.ag/gfbbravesday to see these posters and more.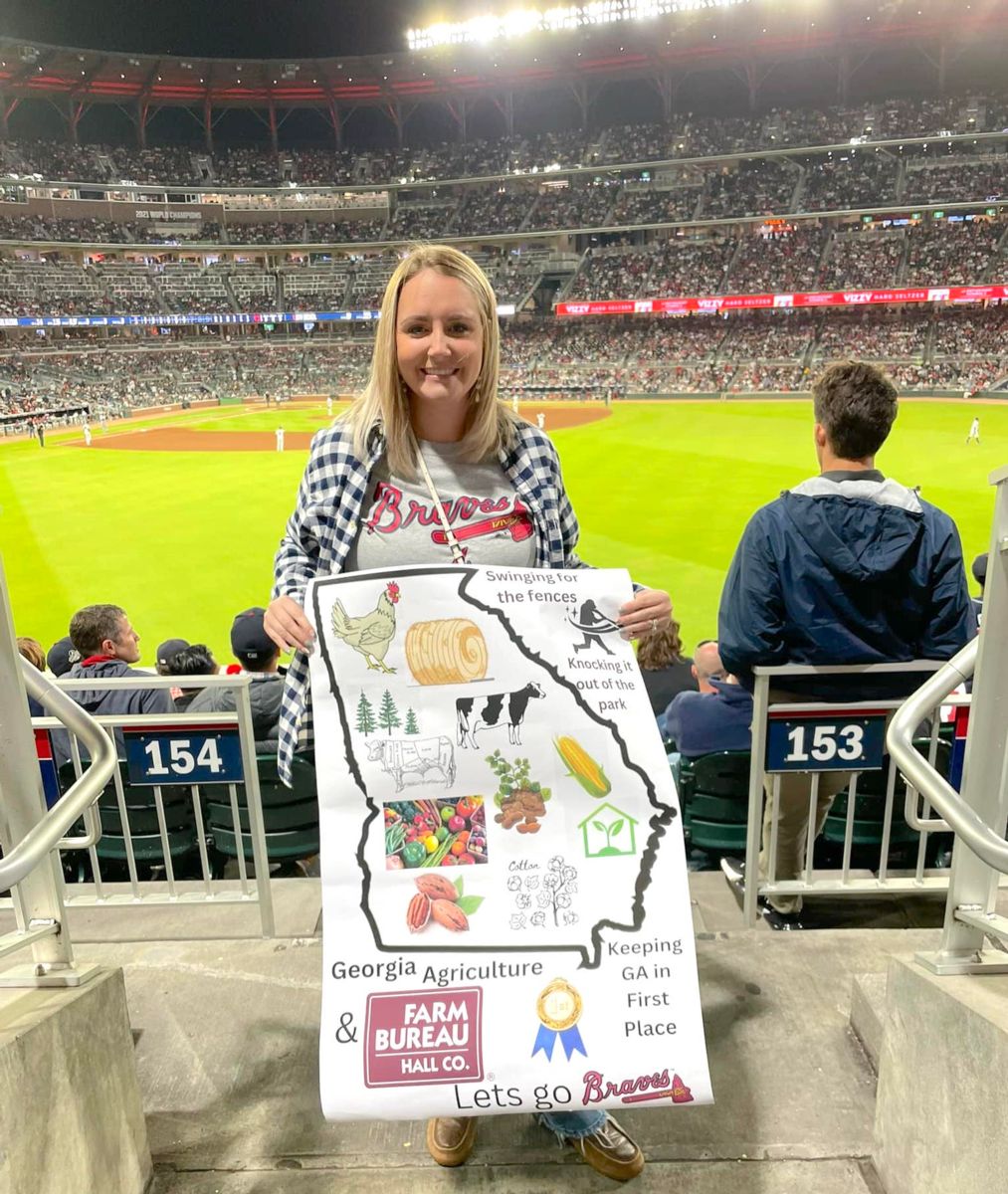 Brittney Turner of Hall County won the best commodity promo award for her poster. /Photo courtesy B. Turner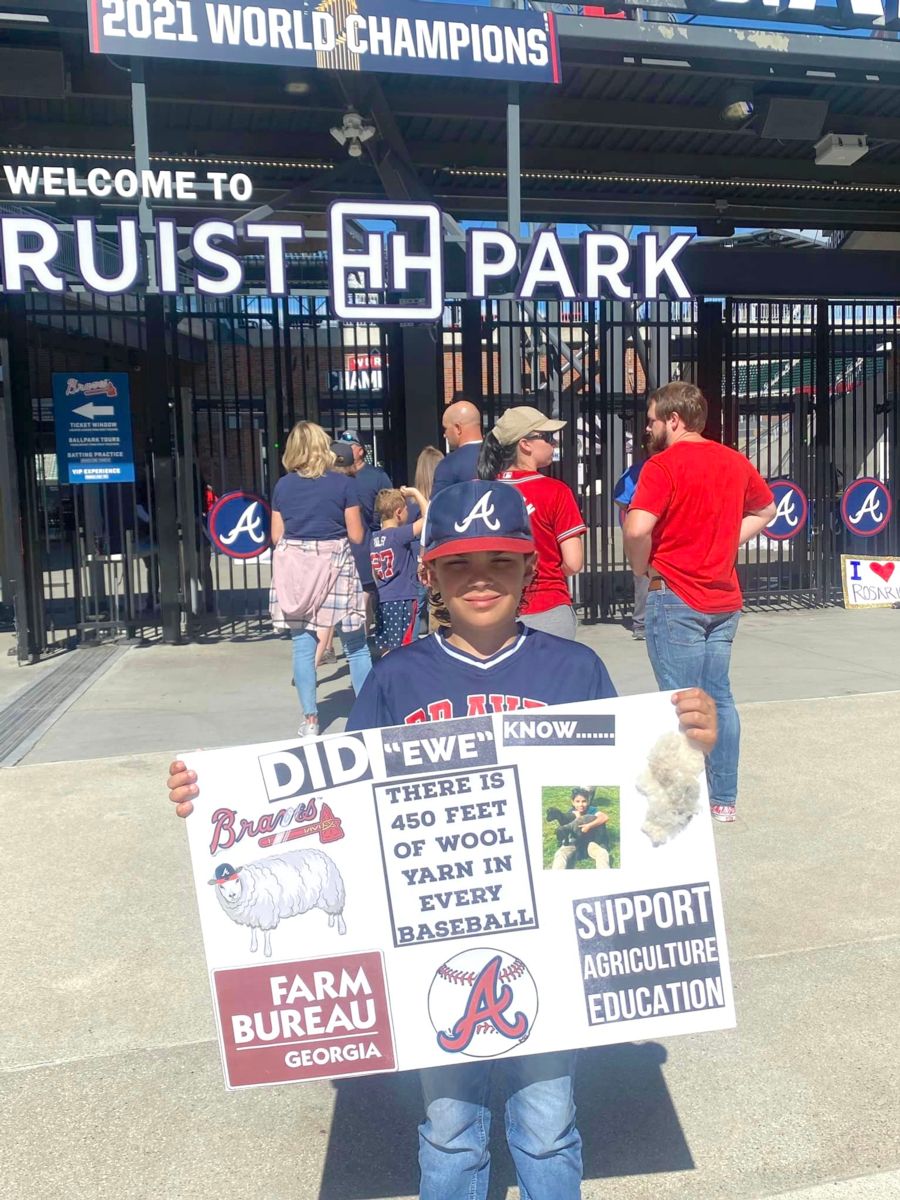 Stetson Branch won for best ag education poster. /Photo courtesy Stephanie Branch.