GFB News Magazine
Georgia National Fair honors outgoing Ag Commissioner Black
---
Posted on November 16, 2022 7:00 PM
---
By Jay Stone, Georgia Farm Bureau
The 2022 Georgia National Fair (GNF) offered all its normal activities - rides, livestock shows and exhibits - with agriculture putting its best foot forward. Georgia Farm Bureau (GFB) had a significant presence at the fair sponsoring the daily concerts, prizes for the youth livestock shows and livestreaming of these shows.
The fair, which ran from Oct. 6 to Oct. 16, drew 543,120 visitors, the second-largest attendance in its history behind 2019, when 565,533 attended. A total of 40,327 patrons went to the fair on Oct. 7, the highest daily attendance for the event's first Friday.
During opening ceremonies at Reaves Arena, the Georgia Agricultural Exposition Authority honored Georgia Agriculture Commissioner Gary Black, who finishes his term at the end of the year, with a plaque.
During Black's 12-year tenure as ag commissioner, the GNF opened the Georgia Grown Building, where the state's key agricultural stakeholders maintain a presence, and the Georgia Grown Baby Barn, which gives fairgoers a firsthand encounter with cattle and hogs giving birth.
Gov. Brian Kemp praised Black for his lifelong commitment to the state's farmers.
"He has put his heart and soul not only into the fair board and this facility but in our entire state. To Lydia and his family, we're just so grateful for their service and how hard they've worked on behalf of all Georgians," Kemp said.
Even as he nears the end of his time as agriculture commissioner, Black continued his advocacy, leading Georgia's Consul Corps on a tour of the fair, with an informative stop at the Baby Barn.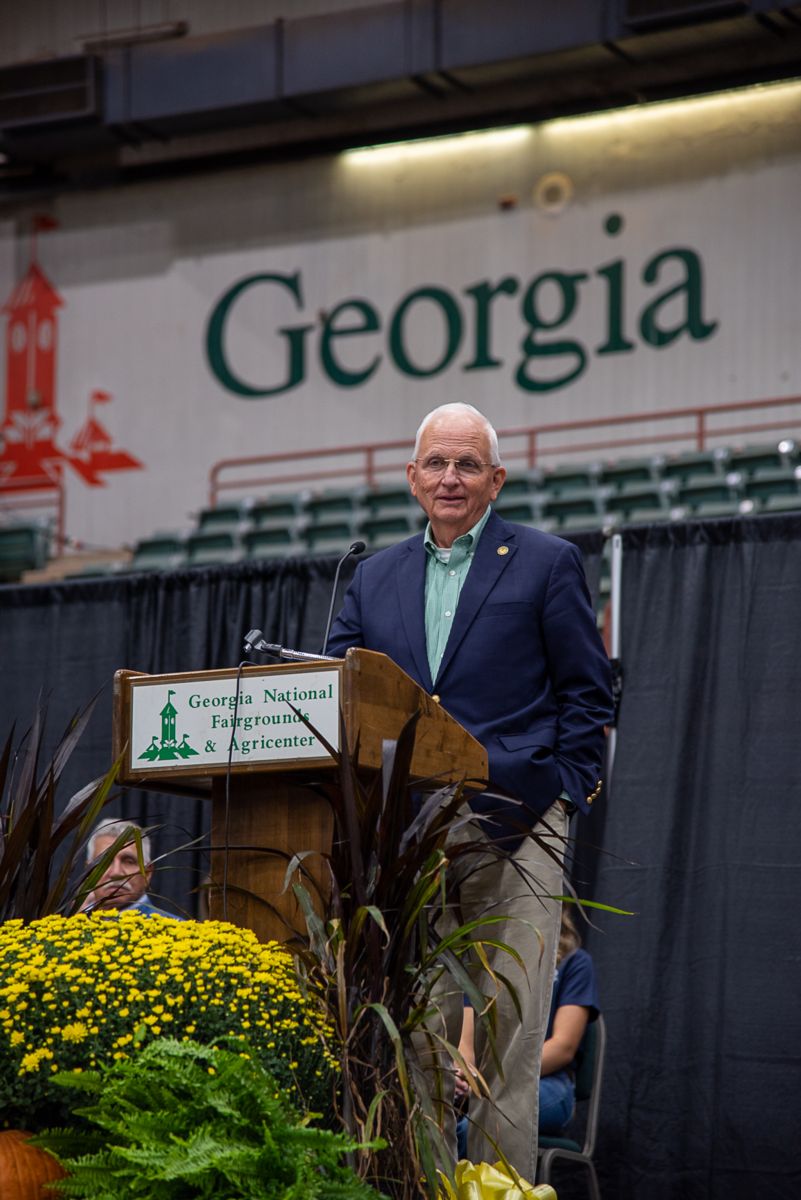 Outgoing Georgia Commissioner of Agriculture Gary Black was honored during the Georgia National Fair opening ceremony. / Photo by Logan Thomas
The group included representatives from the Bahamas, Belgium, Brazil, Canada, India, Israel, Japan, the Netherlands, Nigeria, Taiwan and the United Kingdom.
While offering almost $850,000 worth of entertainment for the price of admission, the fair used digital ticketing for the first time and instituted a clear-bag policy and other security measures. A nightly concert, petting zoos, magic shows, fireworks displays and more entertained visitors all 11 days of the fair. Reithoffer Shows provided more than 80 rides and 8 armband nights to guests.
The 34th Annual Georgia National Fair is set for Oct. 5-15, 2023. For more information visit www.georgianationalfair.com.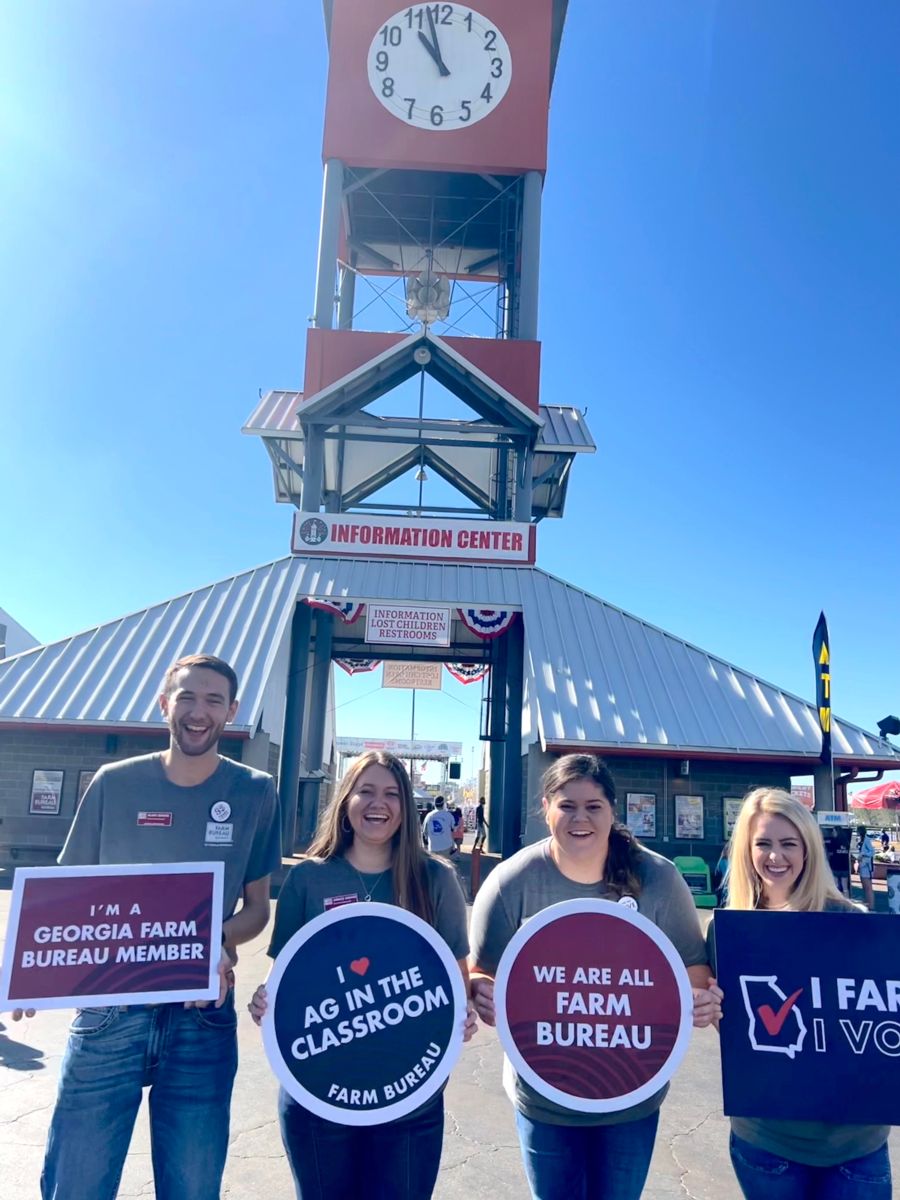 The inaugural GFB Ambassador team promoted the benefits of membership to fairgoers. The eight ambassadors, all college students, recruited 101 new members during the two weekends of the fair. Pictured from left are Blake Segars, Gracie Grimes, Bailey Rayfield & Abbie O'Steen. Not pictured are Sage Barlow, Allison Cook, Lorene Parker & Kylie Wentworth. / Photo by Slayten Carter