GFB News Magazine
Farmtastic Day!
---
Posted on August 23, 2022 8:00 PM
---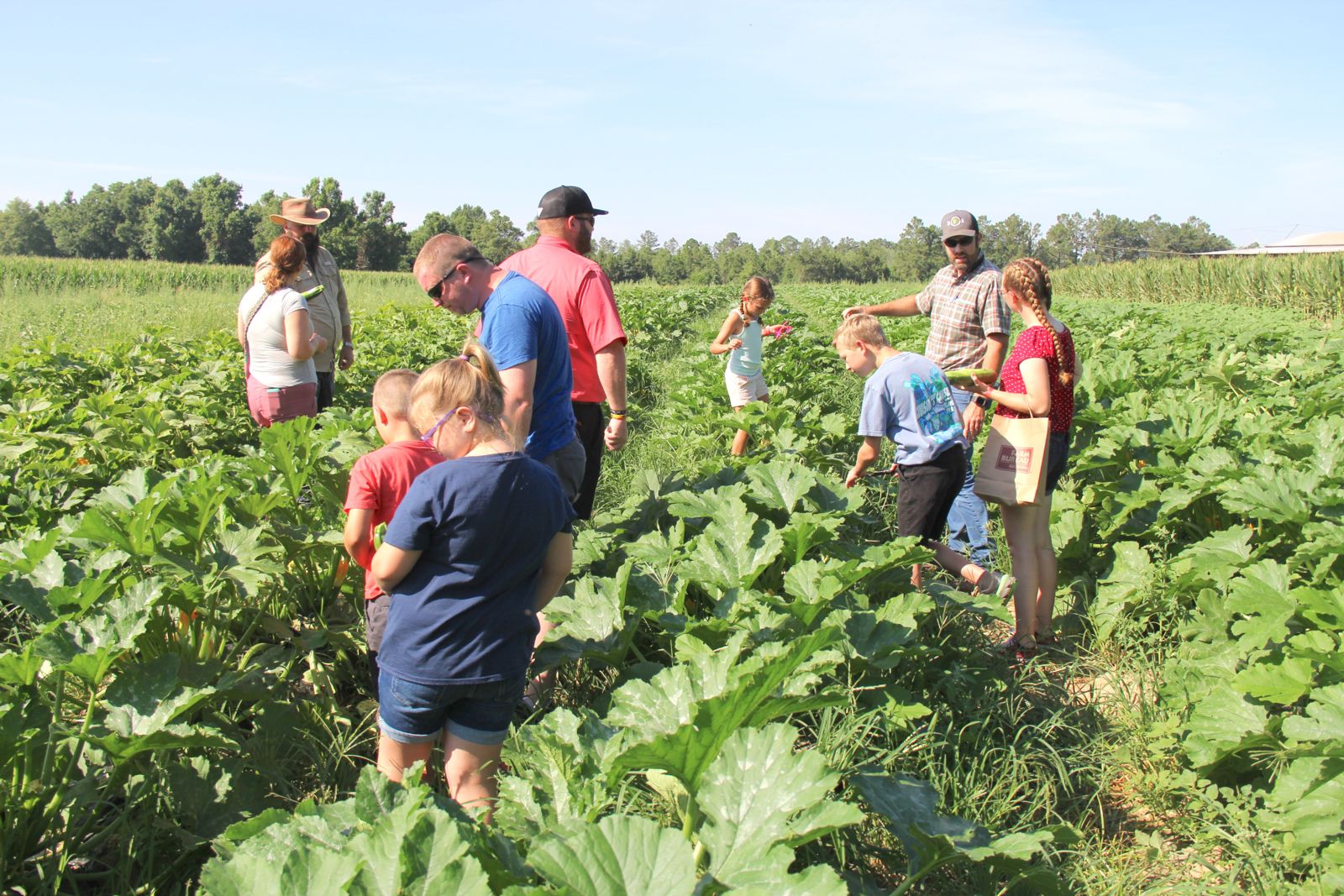 Text and photo by Jennifer Whittaker
Pittman's Family Farm was buzzing on June 10 as it hosted the 2nd Annual Farmtastic Family Fun Day organized by the Georgia Foundation for Agriculture and Georgia Farm Bureau Ag in the Classroom Program. The event centered around the children's book, "How to Grow a Monster." Authored by Kiki Thorpe, this book introduces children to vegetable gardening, especially growing zucchini.
Mitchell Pittman, second from right, gave guests a tour of a zucchini patch while discussing how his family raises zucchini, squash and sweet corn for their on-farm market along with larger acreage of cabbage, Vidalia onions, and watermelons sold to grocery stores. Pittman discussed how bees pollinate crops and encouraged the families to buy produce grown in the U.S.
Families attending enjoyed a variety of hands-on activities such as making creative paper monsters and colorful flowers; planting zucchini seeds; mixing up a yogurt ranch dip; taste-testing blueberries, strawberries and watermelons; and viewing an observation beehive.