GFB News Magazine
Courage over Comfort
---
Posted on February 21, 2022 7:00 PM
---
By Jay Stone
Although Marji Guyler-Alaniz didn't grow up farming, as an Iowa native, agriculture was all around her. Now in her second career as
part documentarian, part brand ambassador for female farmers and ranchers, she's immersed herself in all things ag.
Speaking at the 2021 Georgia Farm Bureau Educational Leadership Conference, Guyler-Alaniz shared her story and those of female farmers she's met.
Guyler-Alaniz started the FarmHer project in 2013, after seeing the Super Bowl commercial that featured Paul Harvey's "So God Made a Farmer" poem. She noticed the commercial had little female presence, which paralleled her own experience.
"I had a great career in agriculture leading up to that, but many times I was the only woman in the room," Guyler-Alaniz recalled. "I realized that you don't see enough of these women who are out there doing this."
The Des Moines Register soon ran a story asking, "Where are the women?" noting that 27% of U.S. ag producers were women according to the 2012 Census of Agriculture. After reading this, Guyler-Alaniz settled on her new career: Finding female farmers, taking their photos, and telling their stories.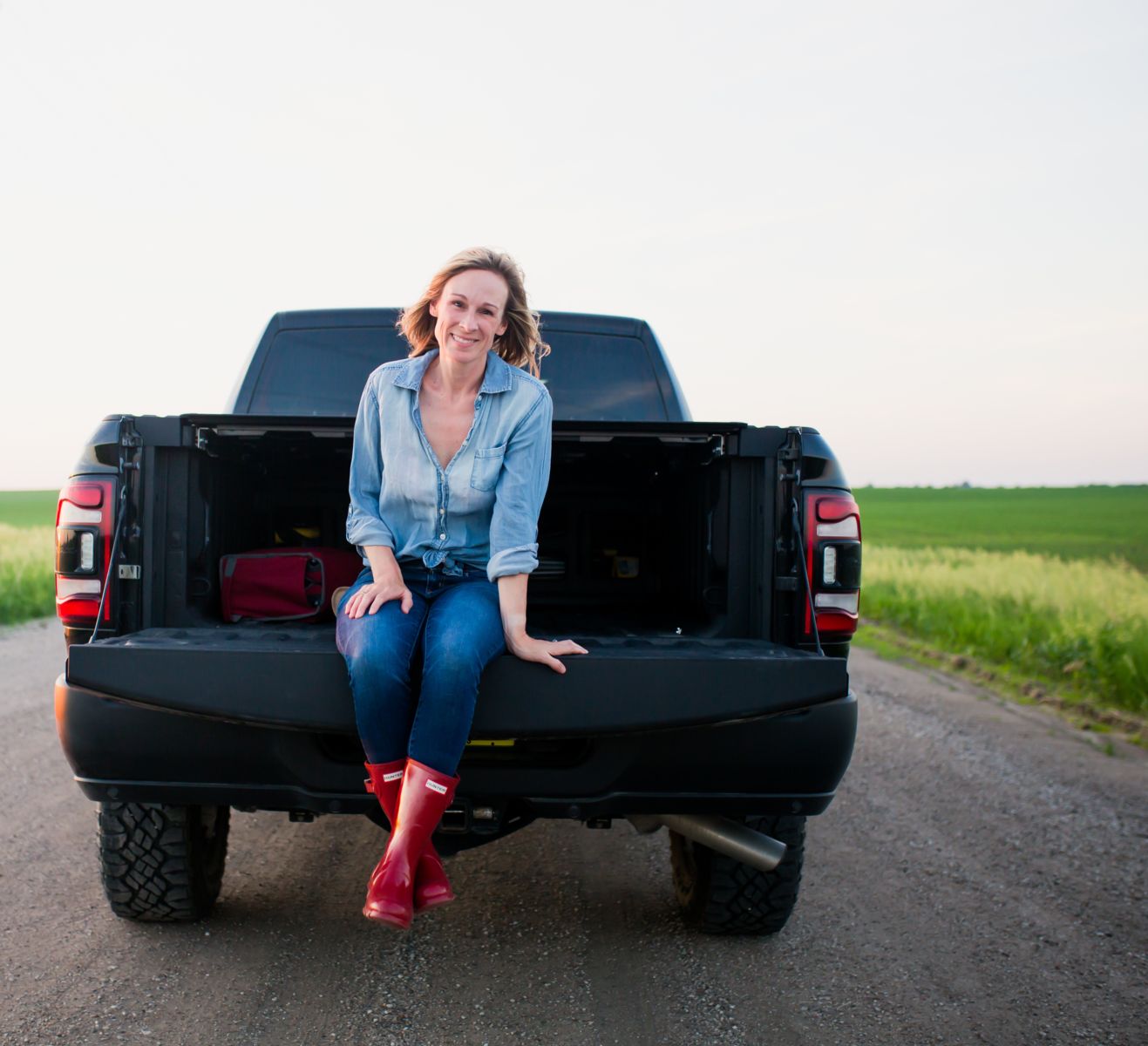 FarmHer founder Marji Guyler Alaniz values telling female farmers' stories.
Photo courtesy of FarmHer
When she launched her website and social media accounts, the response was immediate.
"I realized it wasn't just me who cared about this," she said.
She has shared the stories of more than 460 female producers: both the feel-good and heart-breaking variety.
"It's been one of the greatest things in my life," Guyler-Alaniz said. "I will tell you that every step of this journey has been far outside my comfort zone.
Leaving her comfort zone was a skill Guyler-Alaniz developed as she started her business and learned to handle payroll taxes, establish trademarks and take business meetings with strangers.
"Putting courage over comfort leads to great things," she said.
In 2015, RFD-TV approached her about a television show, and she signed on for five years. FarmHer has aired 125 episodes, featuring more than 350 women who farm a wide range of commodities. More episodes are in the works.
Guyler-Alaniz points out that the number of female producers documented by the Census of Agriculture grew by 26% from 2012 to 2017. She emphasized the importance of women participating in the Census of Agriculture.
"If you have something to do with farming or ranching, being counted matters," she said. "More women made the effort [in 2017] to make sure they were counted in the agriculture census. This is how funding gets distributed in the USDA. This is how companies see who their customers are."
Guyler-Alaniz also encourages women to remember why they farm.
"What is it that makes you do what you do?" she asked. "What is it that keeps you getting up and keeps you going every single day, even when things are tough, when things don't go your way? What is your why? We all have it. Ask yourself how you can adjust your life so you can live more of your why."