GFB News Magazine
County Farm Bureaus celebrate GFB 85th Anniversary
---
Posted on August 21, 2022 8:00 PM
---
County Farm Bureaus marked Georgia Farm Bureau's 85th anniversary in various ways between June 17 and July 31 – the dates in 1937 when GFB founders held meetings to establish our organization.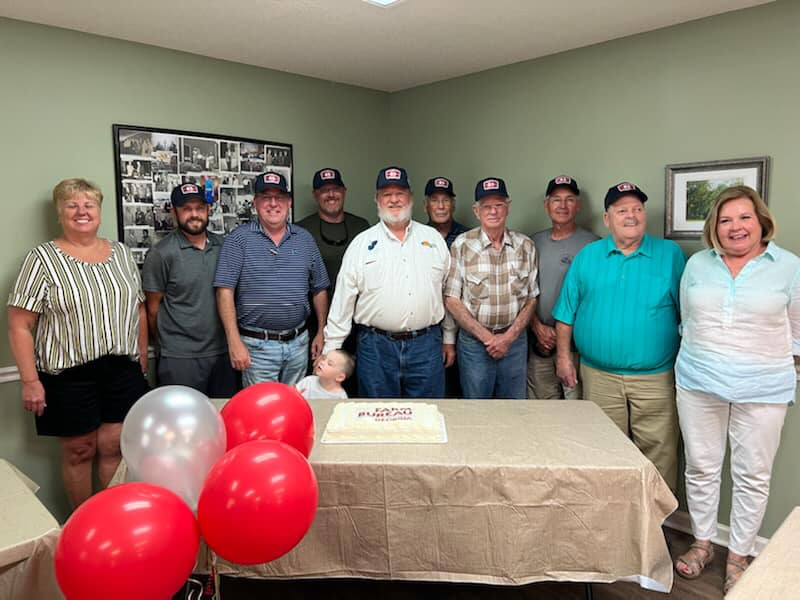 BACON COUNTY
Held a reception on June 17.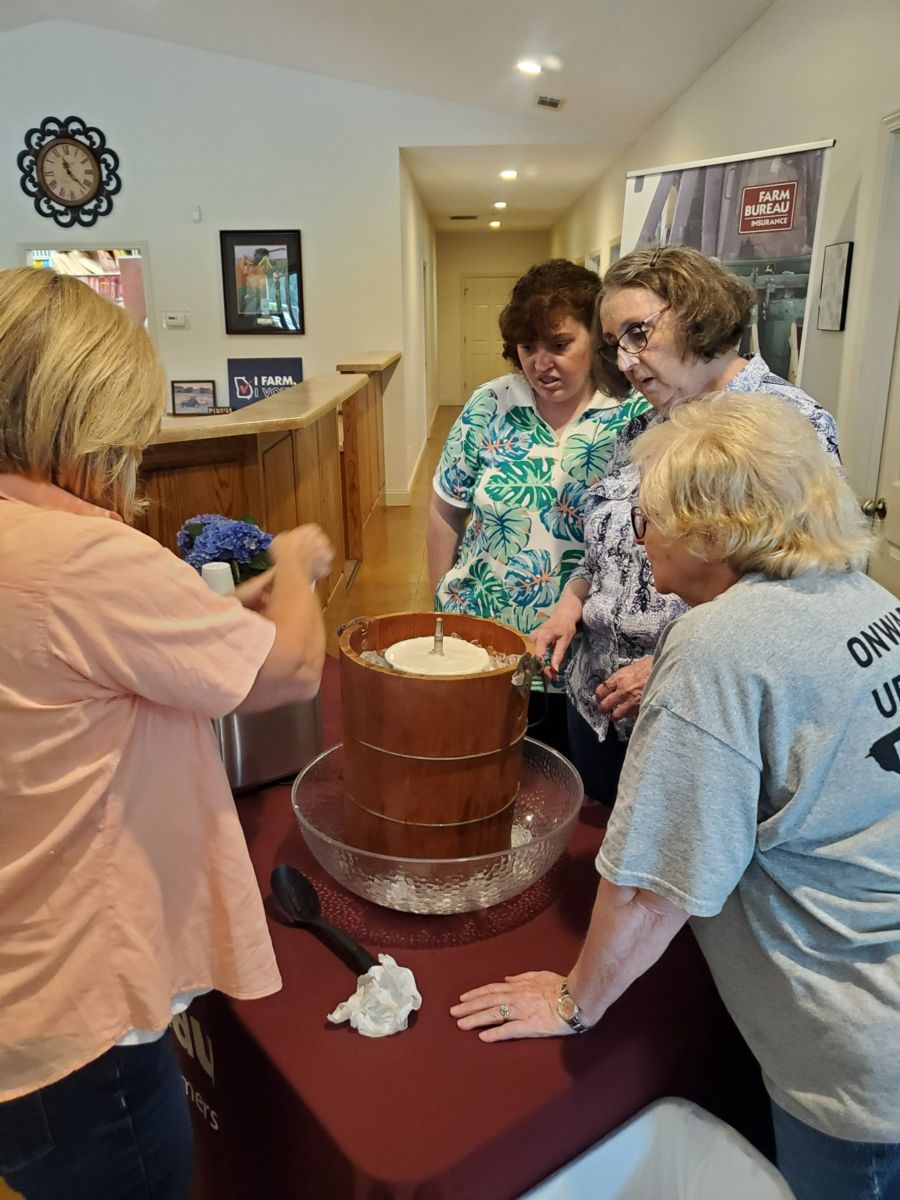 BANKS COUNTY
Hosted an ice cream social June 17 serving homemade vanilla and peach ice cream to beat the heat.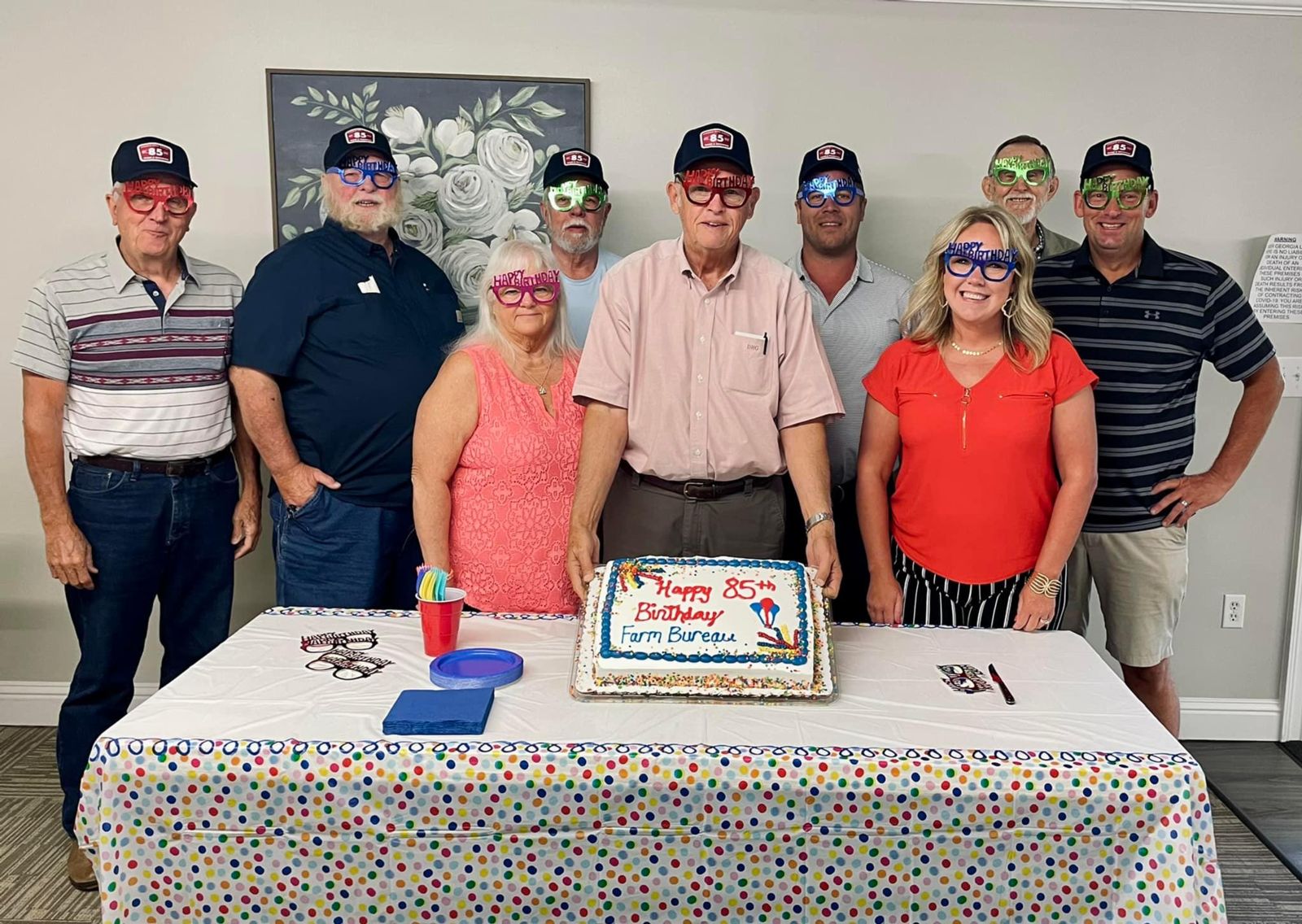 BARROW COUNTY
County Farm Bureau leaders celebrated in style with festive glasses.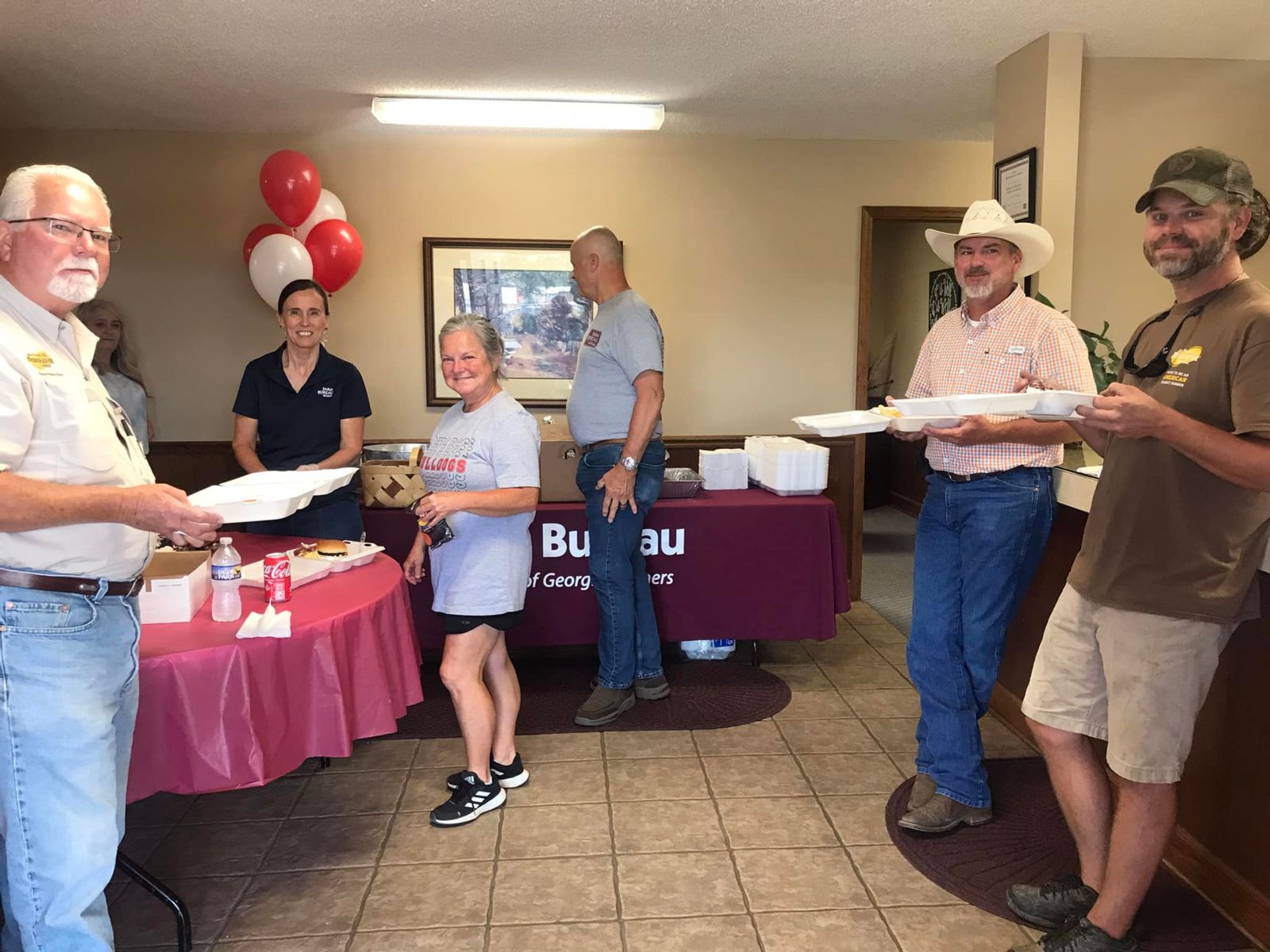 GRADY COUNTY
Celebrated June 17 with a hamburger & cake lunch open to the community.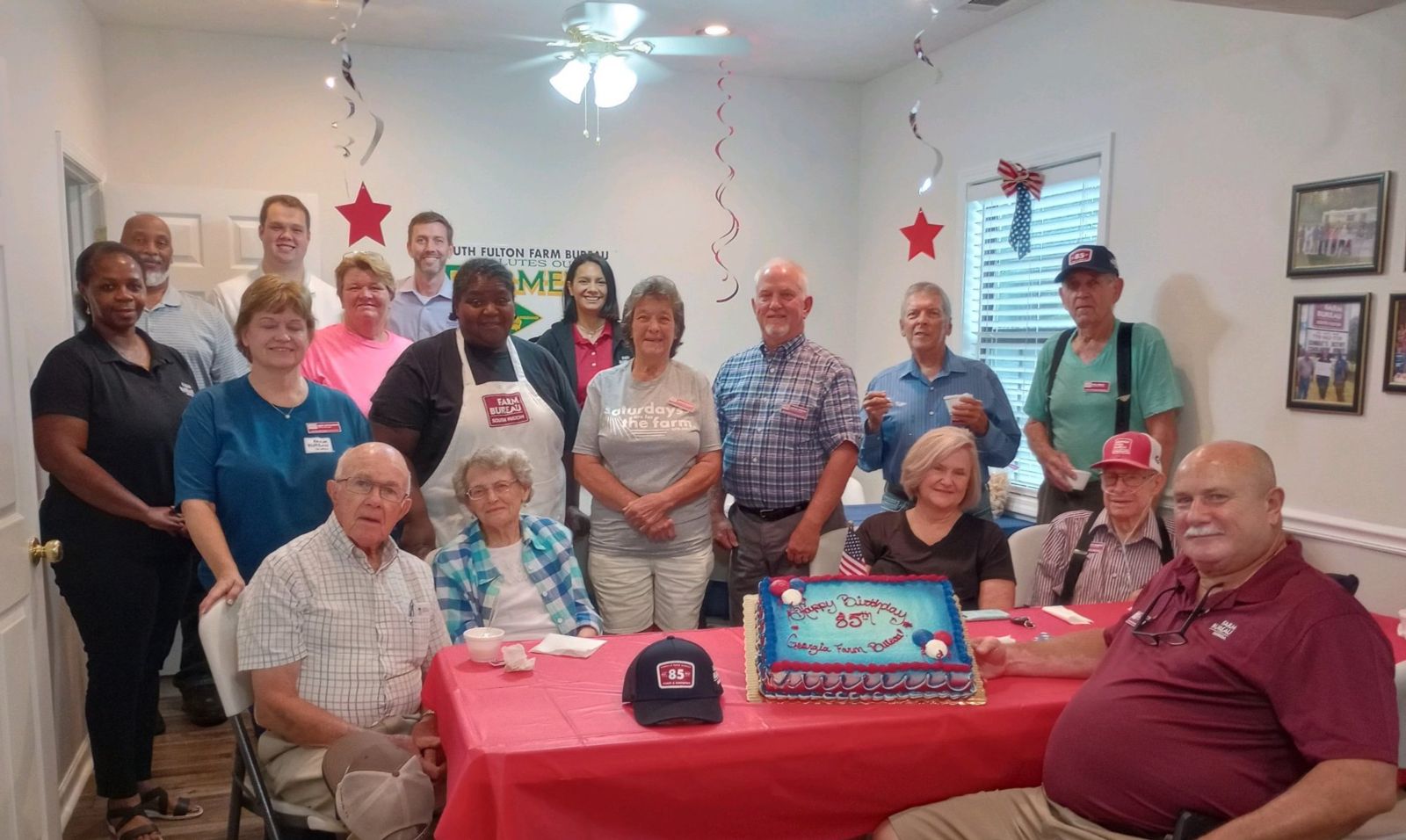 SOUTH FULTON COUNTY
Membership appreciation/anniversary party offered cake, homemade ice cream and door prizes. New members joined during event!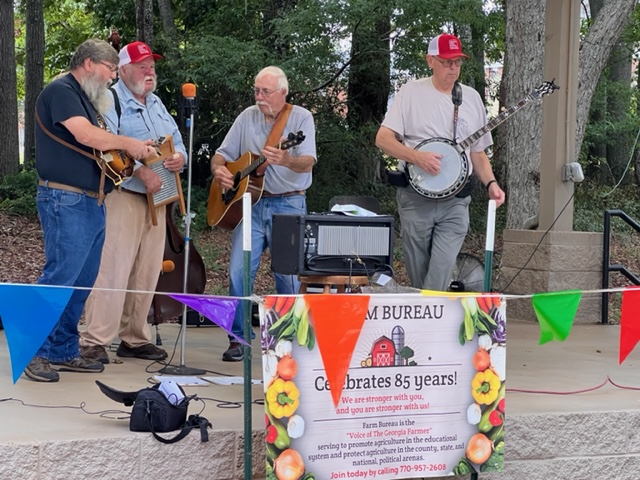 HENRY COUNTY
Rain stopped in time for the concert held at Claude Gray Park July 30. HCFB President Ross McQueen's Wildwood Bluegrass Band performed. Strickland Farms sold wildflower bouquets and displayed a 1937 John Deere tractor. Southern Belle Farm provided strawberry ice cream.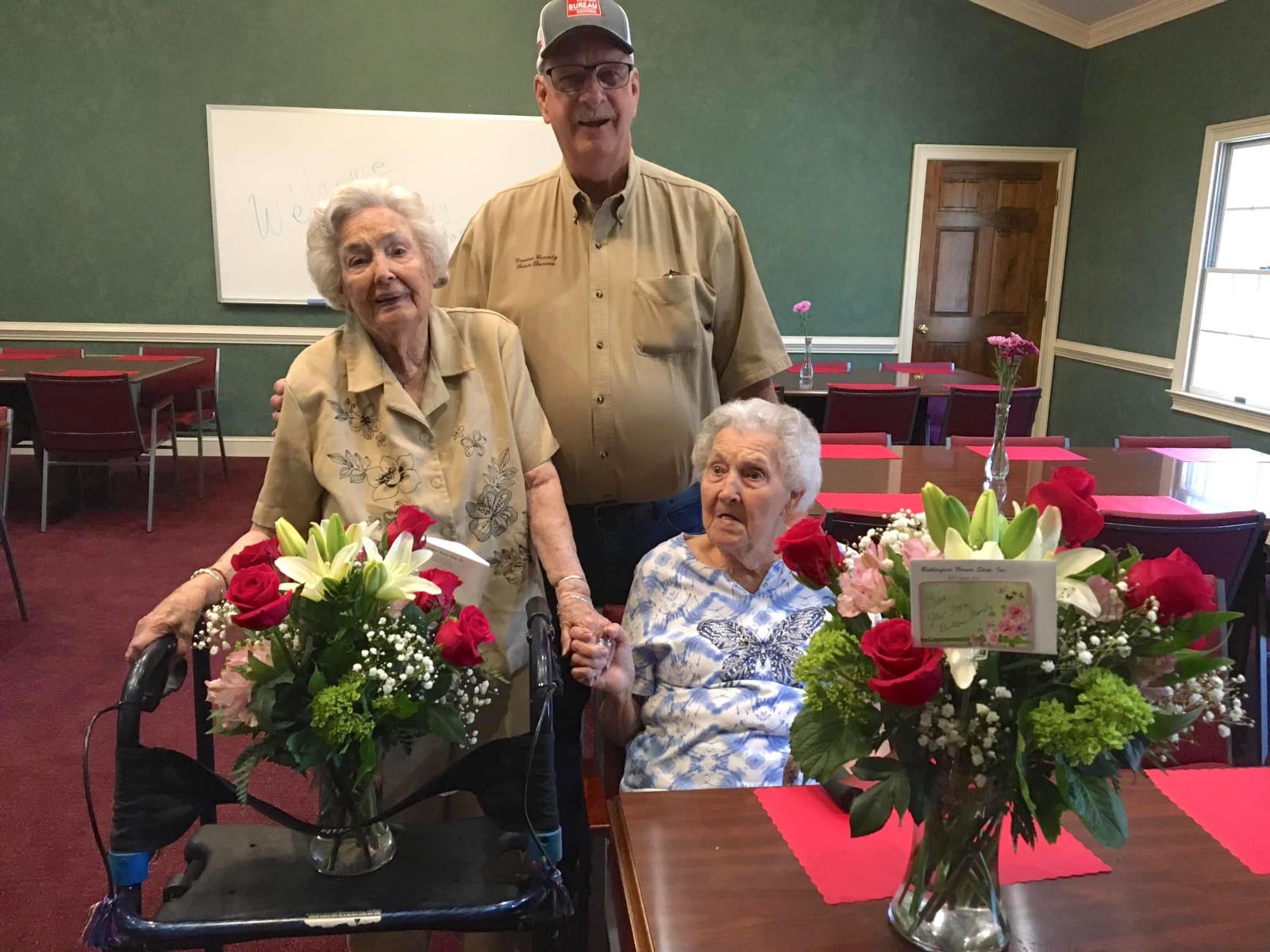 GREENE COUNTY
Hosted a hotdog cookout prepared by young farmer & women's committee members. GCFB President Dene Channell thanks Beverly Copelan (left), widow of Charles Copelan, & Myrtle Copelan, widow of Frazier Copelan, for being Farm Bureau members since the mid-1940s.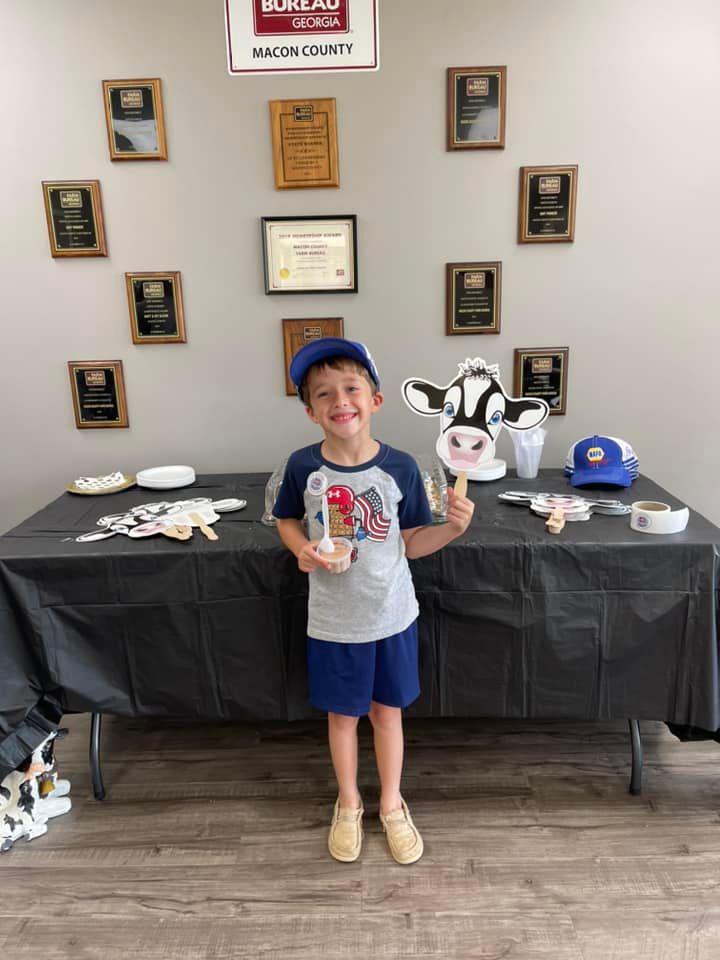 MACON COUNTY
Lane Oliver enjoyed cake & ice cream at a drop-in reception June 30.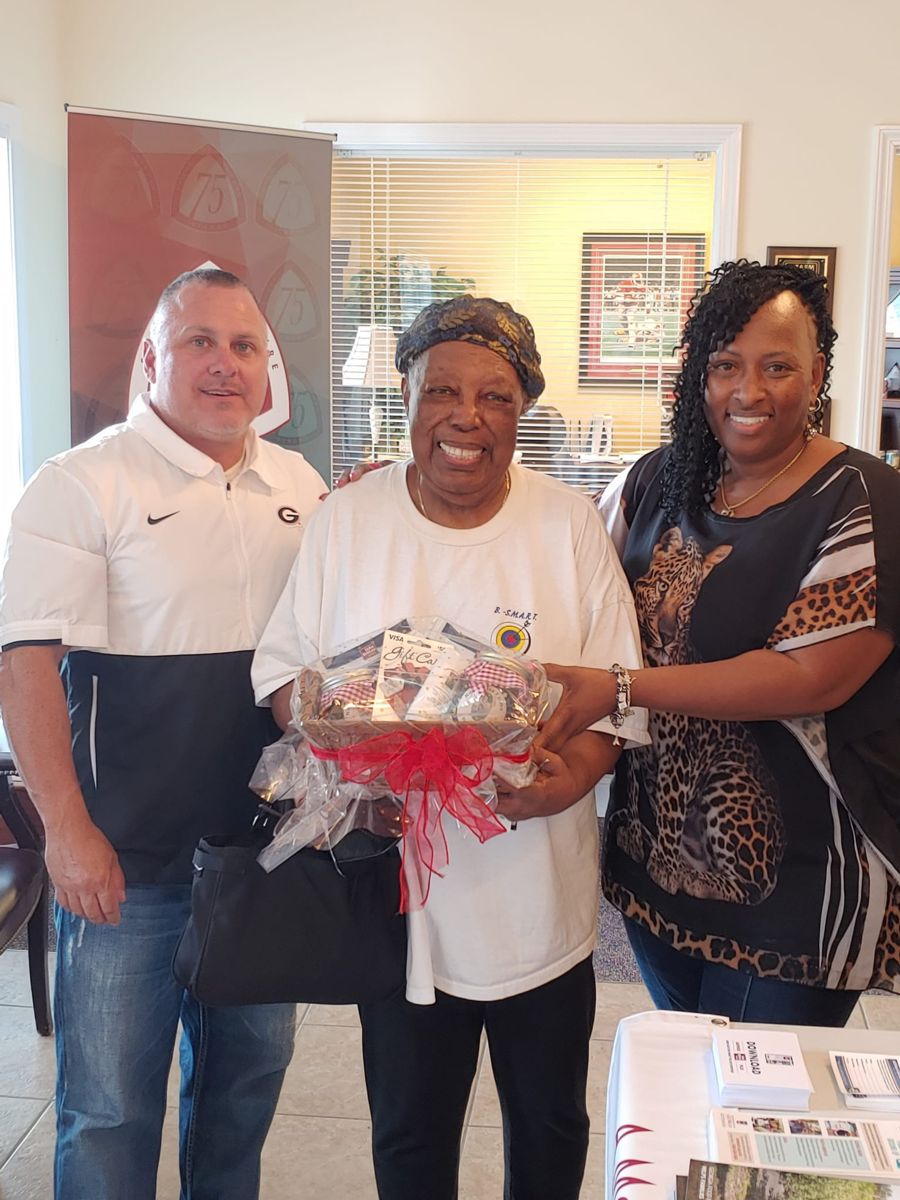 SPALDING COUNTY
Held a drawing for a gift basket of items from local Nu Sunrise Farms. SCFB 19-year member Annie Walker, center, accepts the prize from Agency Manager Matt Murray and then-agent Deborah Ellis.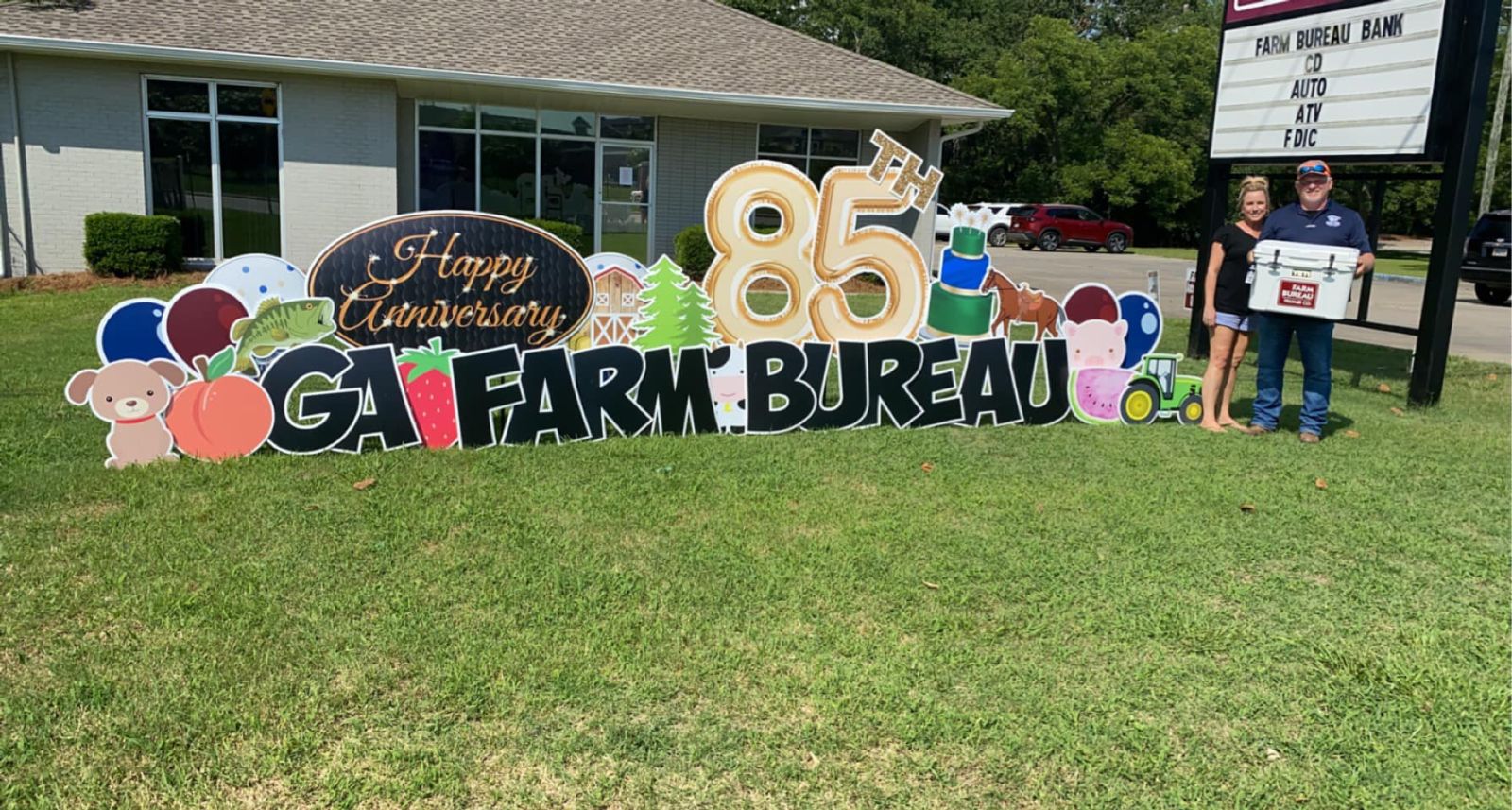 TELFAIR COUNTY
These jolly lawn decorations greeted members who attended Telfair's June 17 Chick-fil-A lunch. Door prizes were awarded throughout the day including a Yeti cooler won by Denise & Edwin Haley, pictured.