GFB News Magazine
China, COVID-19 continue as major factors for livestock
---
Posted on March 5, 2021 7:00 PM
---
By Jennifer Whittaker, Georgia Farm Bureau
There's no question that 2020 knocked U.S. livestock markets for a loop, predominantly because of disrupted supply chains caused by a sudden, drastic change in consumer eating patterns. What could this year bring?
American Farm Bureau Federation Public Affairs Economist Michael Nepveux provided the following outlook regarding how U.S. livestock markets will fare this year.
1) CHINA'S DEMAND FOR PROTEIN
U.S. pork exports to China increased 45% from 575,000 metric tons (MT) in 2019 to 836,000 mts by Oct. 2020, mostly due to China's pork herd being decimated by African Swine Fever in 2018. U.S. beef exports increased 132% from 11,000 mts in 2019 to 25,000 mts by Oct. 2020. China's demand for quality beef is growing as its middle class expand. Australia, which has supplied a lot of China's beef, struggled in 2020 with drought and wildfires.
2) WILL COVID-19 CAUSE FUTURE SLAUGHTER PLANT DISRUPTIONS?
Nepveux thinks most meat plants have figured out the best way to deal with COVID.
"Even though we might still see some disruptions, I don't believe we'll see it to the same magnitude we saw in last spring and early summer of 2020," he said.
3) FOODSERVICE RECOVERY
Pre-COVID-19, U.S. food supply chains were established to channel the food supply to restaurants since prior to COVID, the majority of money spent on food in the U.S. was spent away from home. When COVID hit the U.S. last year, it took time to move the food supply back to grocery stores.
4) DROUGHT & COST OF FEED
At the start of 2021, 50% of the U.S. – mostly from Texas to California – was in severe to exceptional drought conditions, Nepveux said. If the drought continues, it could increase feeding costs for livestock producers in portions of Mid-Western and Western states where a large percentage of beef production occurs.
5) FIGHT OVER PRICE DISCOVERY IN LIVESTOCK MARKETS
The Holcomb plant fire in Kansas in late 2019 and the COVID-19 pandemic caused meat prices to skyrocket while the price paid to farmers dropped, Nepveux said. Many producers began to demand price discovery and requiring a certain percentage of livestock to be sold through cash trade with delivery in 14 days. AFBF voting delegates adopted policy to support increased transparency in livestock pricing and an increase in negotiated sales in fed cattle markets.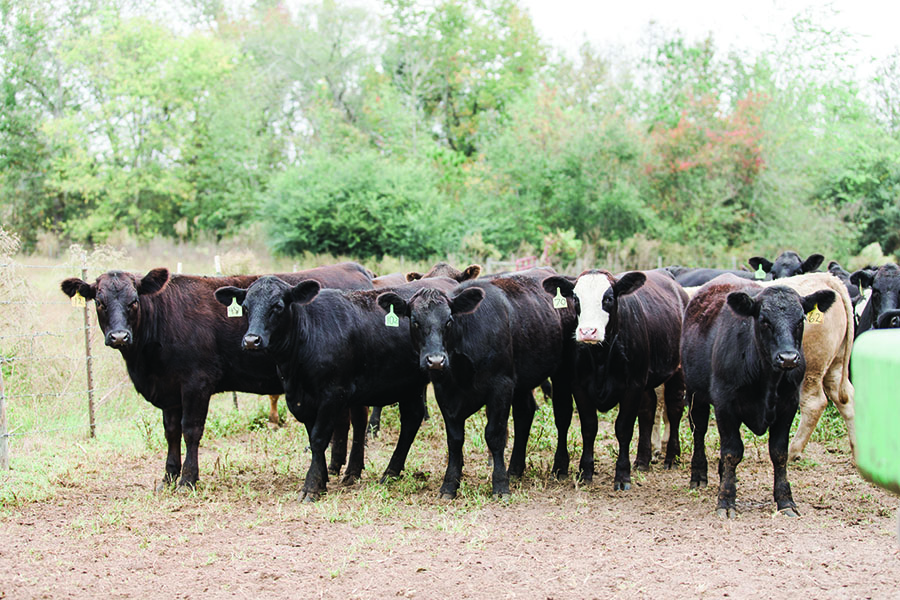 Photo by Sidney Middlebrooks
GEORGIA LIVESTOCK NEWS
Despite production disruptions, 2020 broiler production is estimated to have been 2% greater than 2019 and aggregate prices rose about 10%, said Georgia Ag Forecast speaker Todd E. Southerland, Truist Bank senior vice president for food and agribusiness. Prices could remain higher in 2021.
Beef cattle prices are expected to rise as production trends down and liquidation continues. Beef demand is expected to increase as the economy recovers. Milk production is expected to expand, but low milk prices and higher feed costs will hamper profit margins.
Nepveux spoke at the AFBF convention. Southerland spoke at the Georgia Ag Forecast.