GFB News Magazine
Bermuda grown in drought won '22 GFB Hay Contest
---
Posted on August 7, 2023 8:00 PM
---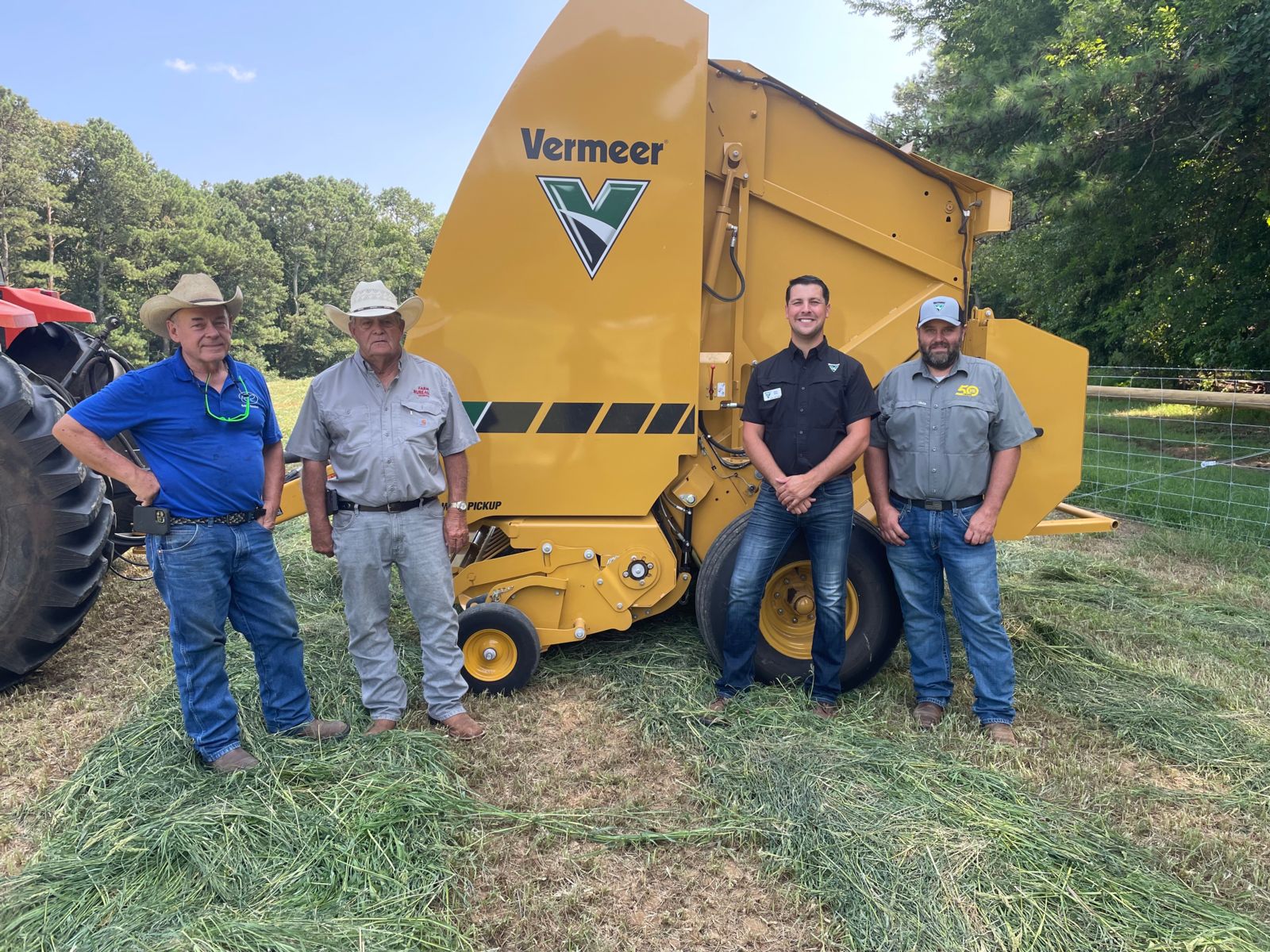 From left, Franklin Dowell accepts the Vermeer baler from GFB Hay Committee Chairman Harry Thompson, Vermeer Territory Sales Manager Alex Bone and Michael Smith with Smith Family Farm Equipment, a Vermeer dealer. / Photo by Damon Jones
By Jennifer Whittaker, Georgia Farm Bureau
Congratulations to Bartow County Farm Bureau member Franklin Dowell, the 2022 GFB Quality Hay Contest winner! Dowell received a year's free use of a Vermeer 604R Baler, with the option to purchase it at a reduced price at the end of the year.
Dowell manages Rollins Ranch where he grew the winning hay using his production decisions.
The 2022 contest drew 30 entries. Dowell's sample of Jiggs Bermuda hay had a Relative Forage Quality (RFQ) score of 155. The average RFQ score for all entries was 119.
Dowell said he was surprised when he won because the hay he entered was grown in drought conditions last year with only about an inch of rain in two months.
"I was shocked that it had that much protein in it due to the drought, but Jiggs Bermuda is drought resistant and grows on almost any soil type," Dowell said. "Jiggs is a good grass."
He brought the Jiggs variety from Texas to plant in Georgia in 2002 and says the variety is easy to establish.