GFB News Magazine
Bart Davis named Georgia Farmer of the Year
---
Posted on August 18, 2023 8:00 PM
---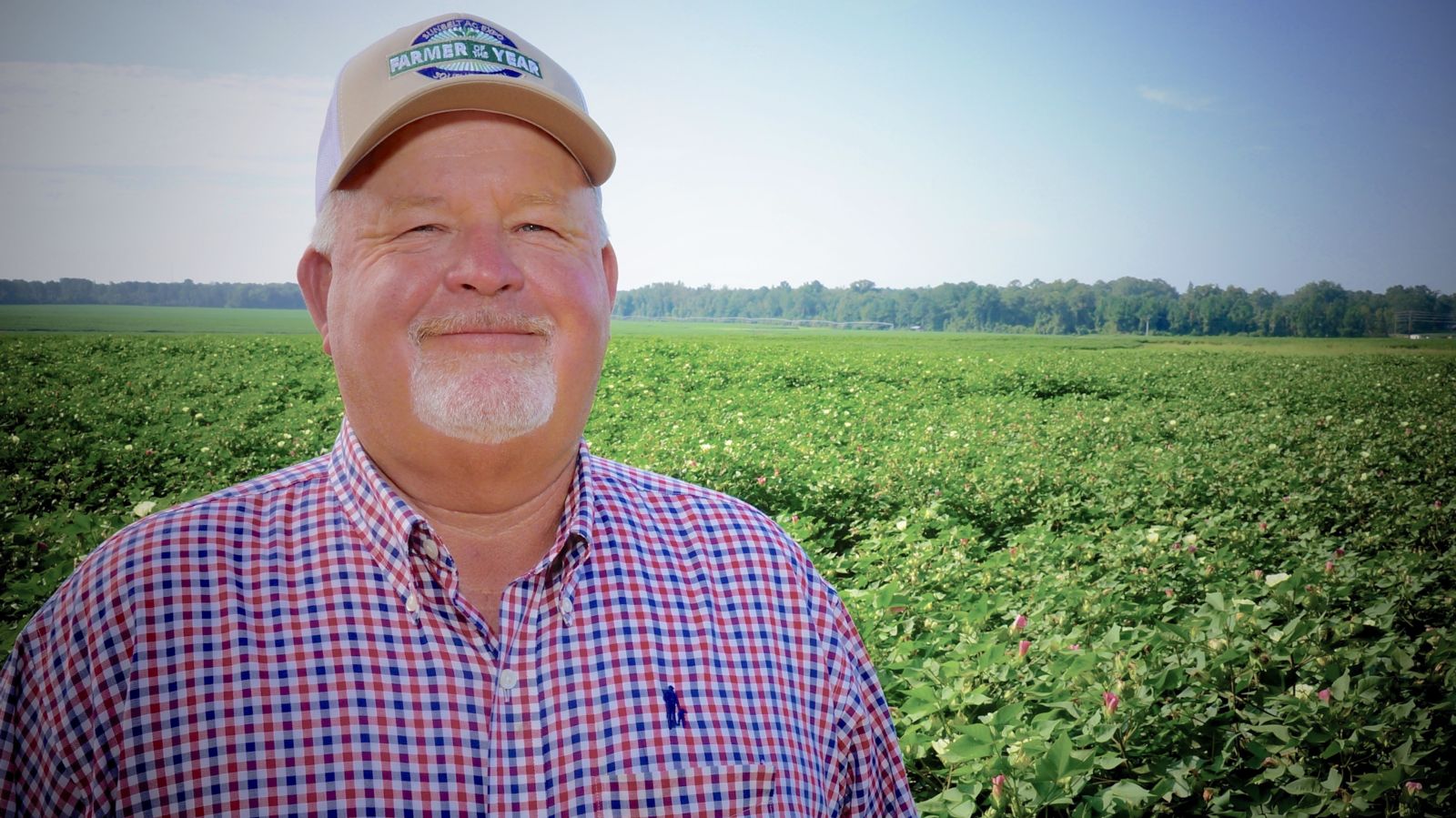 2023 Georgia Farmer of the Year Bart Davis is in the running for the Sunbelt Ag Expo Southeastern Farmer of the Year Award. / Photo courtesy of Oak + Willow Creatives
By Amanda Budd, UGA CAES
University of Georgia Extension has selected Bart Davis of Davis Family Farms in Colquitt County as the 2023 Georgia Farmer of the Year. He will represent Georgia in the Sunbelt Ag Expo Southeastern Farmer of the Year award program.
In August, judges visited the farms of the farmers representing the 10 southeastern states that participate in the program - Alabama, Arkansas, Florida, Georgia, Kentucky, Mississippi, North Carolina, South Carolina, Tennessee, and Virginia. The winner will be announced on Oct. 17 at Sunbelt Ag Expo during the award program's annual lunch.
UGA College of Agricultural and Environmental Sciences Dean Nick Place announced Davis as this year's Georgia farmer at the Georgia Ag Forecast event Jan. 27 on the UGA Tifton campus.
"It's a great honor to be nominated as Georgia's farmer of the year. I'm not one that's ever been real big on recognition. I'm sure there are farmers out there that deserve it more than I do, but my family and I are honored about it," Davis said.
Davis began farming 41 years ago in Doerun following the loss of his mother and father during his senior year of high school. Since then, he has grown the then-500-acre operation to encompass 5,000 acres. Today, he focuses on cotton, peanuts and corn, while also managing a cattle operation.
"Farming's been my life. As a child, that's all I ever wanted to do is farm and farm for my father," said Davis. "My wife and I together have built a farm; a row crop farm and cattle operation. We've got three kids that are really involved. It's just an honor to do every day what you love to do."
Davis has made impressive strides in using precision agriculture technology to ensure the efficiency of his farm, including the use of soil moisture sensors and irrigation in most of his fields. Because of his work with precision agriculture and wildlife stewardship, Davis was recognized as Quail Forever and Pheasants Forever's Precision Farmer of the Year in 2021.
Davis holds various agricultural leadership roles. He has served on the Georgia Cotton Commission Board for the past 10 years and is the current chairman. He is also chairman of the Georgia Boll Weevil Eradication Foundation. Nationally, he serves as a voting delegate to the National Cotton Council and represents Georgia on Southern Cotton Growers and Cotton Incorporated.
"The recognition of the Georgia Farmer of the Year allows us the opportunity to celebrate the 'cream of the crop' in Georgia agriculture," said Mark McCann, assistant dean UGA Extension. "These farmers are innovators, early adopters and entrepreneurs who are both lifelong learners and environmental stewards."