GFB News Magazine
Ag & textile leaders collaborate to bring manufacturing back to U.S.
---
Posted on May 18, 2021 8:00 PM
---
By Jennifer Whittaker
The Medical Scrubs Project is simple: use Georgia-grown cotton, mostly processed in Georgia, to clothe Georgia healthcare workers. The project's long-term goal is revolutionary: bring textile manufacturing using U.S. cotton back to America.
Field to Closet (FTC) – an initiative created by cotton seed company Deltapine® and Jernigan Global, a cotton/textile consulting firm - has been working in recent years to spark demand for premium U.S. cotton by retailers and make cotton growers, ginners and millers aware that the quality of U.S. cotton has improved.
Last year, FTC launched the project by buying cotton from three Southwest Georgia families to make the 100% cotton scrubs: McCleskey Cotton in Bronwood, Mims farms in Donalsonville and Davis Family Farms in Doerun.
"I hope this is the beginning of a lot more programs like this. It could benefit all of us in cotton from seed dealers to cotton growers to manufacturers," said Bart Davis, who farms in Colquitt County with his wife, Paula, sons Trey and Jedd, and daughter, Lakyn.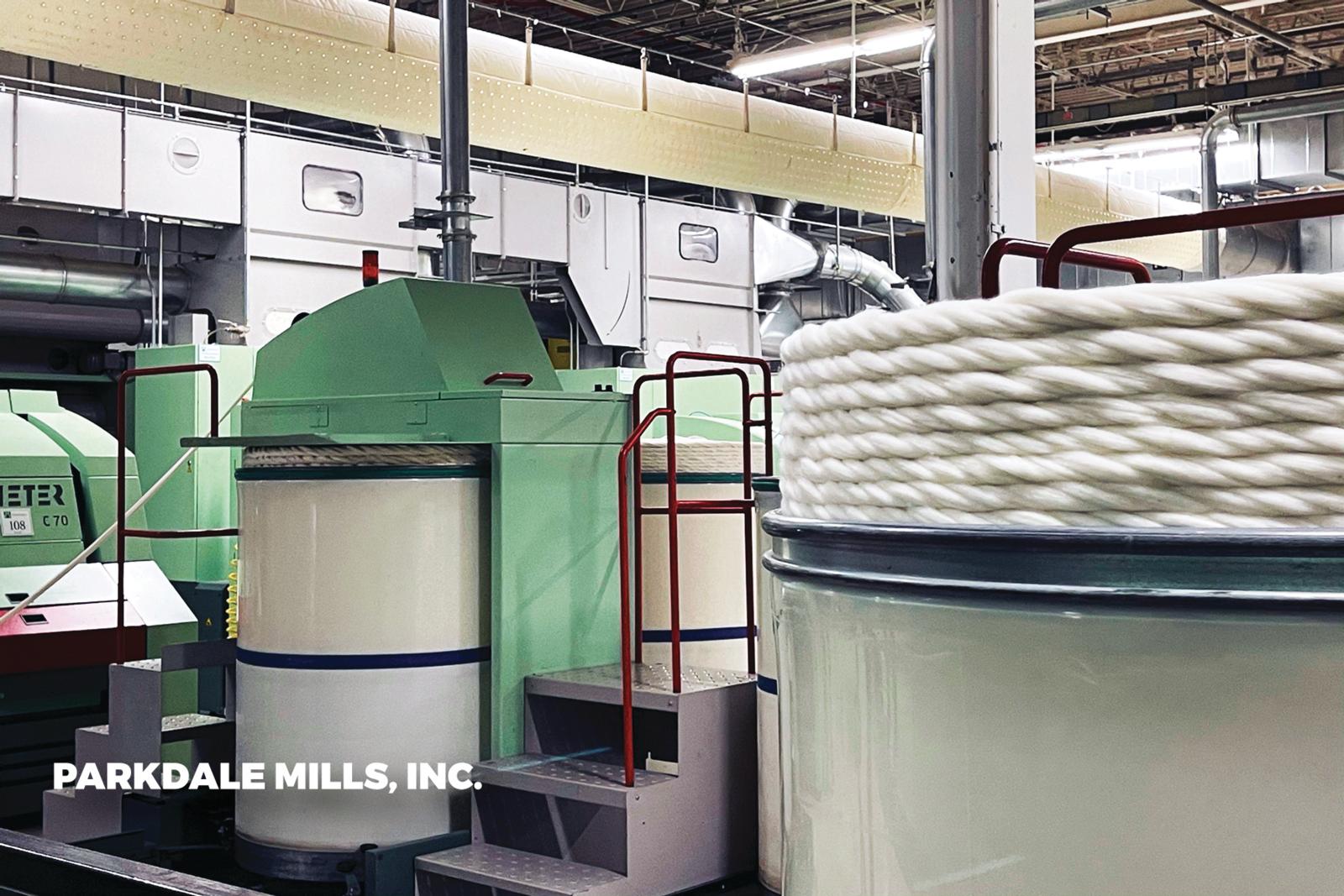 All photos courtesy of The Big Picture
Davis, who also chairs the Georgia Cotton Commission, added "We grow the best quality cotton here in Georgia, and Georgia is the second biggest cotton producer behind Texas. We need to be manufacturing here. We need to get back to being independent."
According to the USDA, about 35% of the cotton grown in the U.S. is exported. In 2019, the cotton lint and seed from the nearly 20 million bales grown in the U.S. had an estimated $7 billion value. In 2019, cotton's overall economic impact to Georgia's economy was more than $3 billion and provided about 53,000 jobs, the UGA College of Agricultural & Environmental Sciences (CAES) estimates. Cotton ranked as the third most valuable commodity grown in Georgia that year, CAES research shows.
Neil Lee and his dad, Ronnie, of McCleskey Cotton, were another of the three cotton farms that sold 10 bales of cotton to the project. Neil said his family didn't have to alter their production practices to participate in the program.
"Cotton quality is so much better now because of seed improvements that our cotton meets the program requirements for fiber quality," Neil said.
The Lee family plants Deltapine seed for about 90% of its cotton crop, Neil estimates. The Lees primarily grow the 1646, 2055 and 2038 varieties.
After being ginned, the cotton was transported to Parkdale Mills in Rabun County where it was spun into yarn that was woven into fabric at Hornwood Inc. in Lilesville, N.C. America Knits in Swainsboro is cutting and sewing the fabric into scrubs.
"This initiative is exciting. There was a time when an end-to-end U.S. supply chain for cotton garments would have been considered a pipedream," said America Knits President Steve Hawkins. "This project aligns with our focus on providing prosperity for rural communities and creating quality, environmentally sustainable products in the United States."
Hawkins, who has decades of textile manufacturing experience, and his lifelong friend Dr. David Talton employ about 70 employees at the business they started in 2019.
"Before NAFTA, there were mills everywhere," said America Knits co-founder David Talton. "It's nice to bring it back."
By summer's end the scrubs will be delivered, at no cost, to 15 rural Georgia hospitals in Berrien, Brooks, Bulloch, Burke, Cook, Crisp, Colquitt, Decatur, Early, Emanuel, Irwin, Jeff Davis, Jenkins, Mitchell and Pulaski counties.
"It's been nice being part of this project to get to see the cotton our family grew end up helping nurses in rural Georgia communities," Neil said.
A key component of this project is its Farmer Giveback program, which includes cotton growers in the profit of sold goods made with their cotton.
"Field to Closet was founded to work with brands and retailers to increase the use of cotton in products, change the economic distribution of the supply chain to include the farmer, and allow people access to sustainably produced, 100% natural cotton fiber with traceability to farms where Deltapine cotton was grown," said Ed Jernigan, founder and CEO of Field to Closet.
In the last 40 years, the U.S. cotton crop has become more environmentally friendly thanks to growers adopting new technologies and production methods developed by researchers. Pesticide use in cotton has become 50% more efficient and growers apply 45% less irrigation water while simultaneously improving the fiber quality of their crop and increasing their crop production on the same amount of acreage, according to Cotton Inc.
Other partners in the scrubs project include Helena Agri-Enterprises, Nutrien Ag Solutions, and Georgia's Center for Rural Prosperity & Innovation.
To celebrate the project, Georgia's Rural Center hosted a kick-off event on April 9 at the Georgia Agriculture Museum in Tifton attended by Gov. Brian Kemp.
"We want everyone pulling the plow in the same direction to return manufacturing to the United States. This is something we need to do, not only as a state, but as a country," Kemp said. "One of the things we saw during the pandemic was we were being held up by other countries for Personal Protection Equipment. We need to diversify our supply chains in Georgia and the United States."
The governor said the medical scrubs project is an example of the economic development projects and jobs his Rural Strike Team is working to bring to rural Georgia communities.
"I'm as positive as I've ever been for the opportunities we have in rural Georgia," Kemp said.