GFB News Magazine
Ag in the Classroom Update
---
Posted on May 4, 2023 8:00 PM
---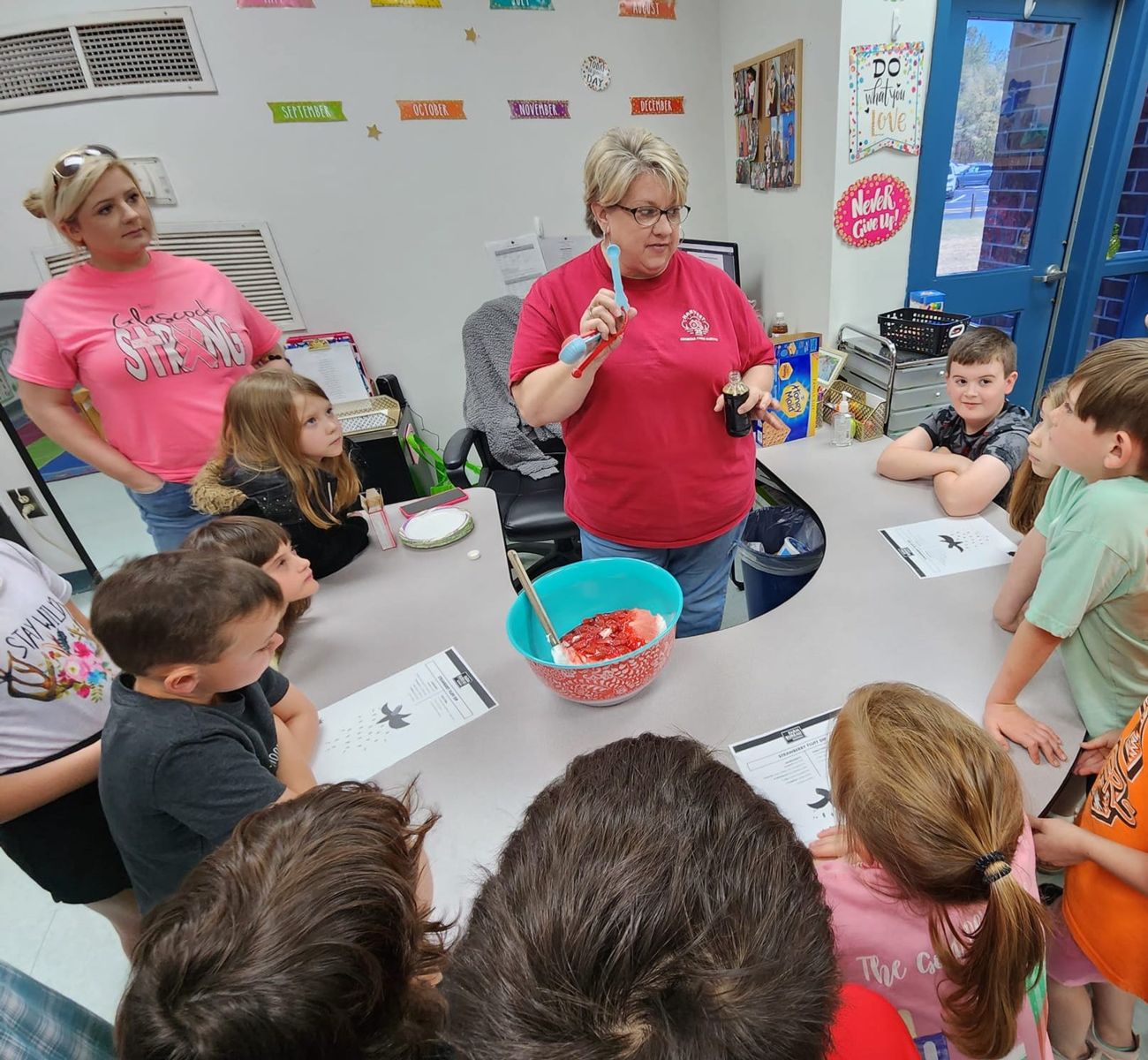 Glascock County Farm Bureau Office Manager Meg Williams helped local elementary students celebrate Ag Week by teaching them about the strawberry life cycle, making a strawberry dessert and letting them taste strawberries.

By Lauren Goble, Georgia Farm Bureau
To celebrate farmers and the many contributions they make to our state, Georgia's agriculture community celebrated March 20-26 as Georgia Ag Week. Each day had a special theme for participants to explore. This year marked the 50th anniversary of National Ag Day.
County Farm Bureaus and agricultural organizations held events in their local communities as schedules allowed throughout the month of March to raise awareness of agriculture.
Georgia Farm Bureau (GFB) provided resources and videos highlighting the featured commodity, strawberries. Approximately 600 teachers, Farm Bureau staff and volunteers used these resources during Ag Week.
article continues below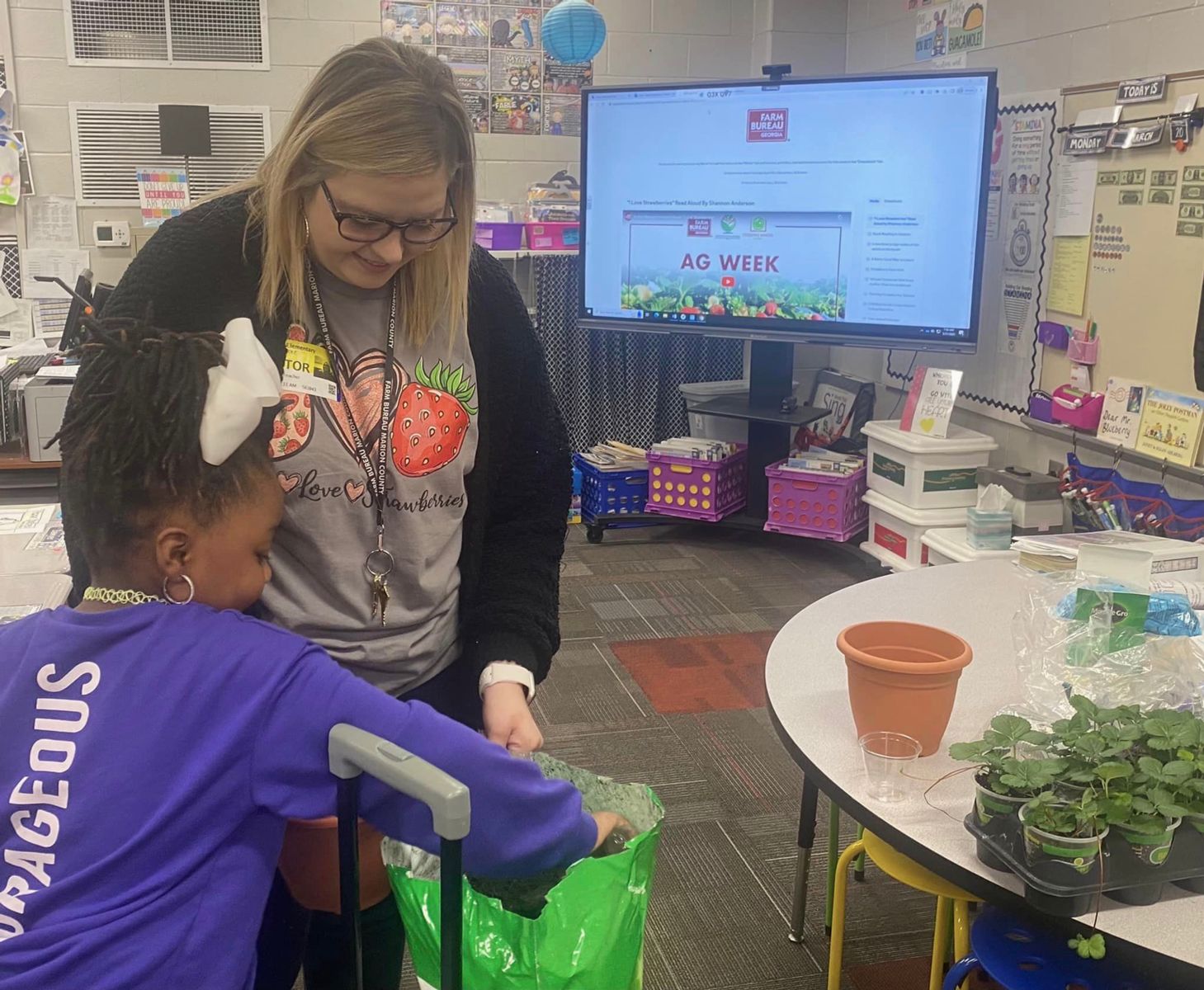 Marion County Office Manager Brianna Weber celebrated National Ag Day with second graders at L.K. Moss Elementary. Weber and the students watched a time-lapse video that shows how a strawberry plant grows in 30 days. Weber then helped students plant strawberry plants for their class to observe as they grow.
Teachers who celebrated Ag Week and posted about it to social media were entered into a drawing for a copy of the book "I LOVE Strawberries" and accompanying educator guide, provided by GFB and a class set of pencils, provided by the Georgia Department of Agriculture.
The "Hands-On Garden Day" video for March 20 featured Laurens County Extension Agent Raymond Joyce demonstrating how to plant strawberries.
The video for March 22, "Ag Hero Day," introduced students to Justin Long, a Decatur County strawberry farmer.
On "Ag Literacy Day," March 23, GFB worked with several partners to create videos to showcase the 2023 American Farm Bureau Foundation Book of the Year, "I LOVE Strawberries" by Shannon Anderson in multiple languages.
You can see Anderson read her book and discuss how strawberries are grown and harvested at gfb.ag/ShannonAnderson. If you'd like to hear Liset Romero, with South Fulton County Farm Bureau, read the book in Spanish visit gfb.ag/spanishstory . To see Forsyth County Public Library staff teach students to sign some of the key words of the book visit gfb.ag/signlanguage .
Georgia Farm Bureau Educational Program Coordinator Lauren Goble may be reached at ldgoble@gfb.org or 478-474-0679, ext. 5135. Visit www.gfb.ag/AITC for the latest AITC news & for resources to teach children about agriculture.