GFB News Magazine
AFBF hosts historic virtual convention
---
Posted on February 27, 2021 7:00 PM
---
By Jay Stone & Jennifer Whittaker, Georgia Farm Bureau
Georgia Farm Bureau (GFB) was prominently featured throughout the 2021 American Farm Bureau Federation (AFBF) Virtual Convention in January. The event, originally scheduled for San Diego, California, went online in response to COVID-19. Stronger Together was the theme of the event held Jan. 10-13.
GFB received state awards of excellence in: advocacy; engagement & outreach; leadership & business development; and membership value. GFB received the American Farm Bureau Foundation for Agriculture Scholar Award, given to state Farm Bureaus which made the largest total donations in each of six membership groups.
story continues below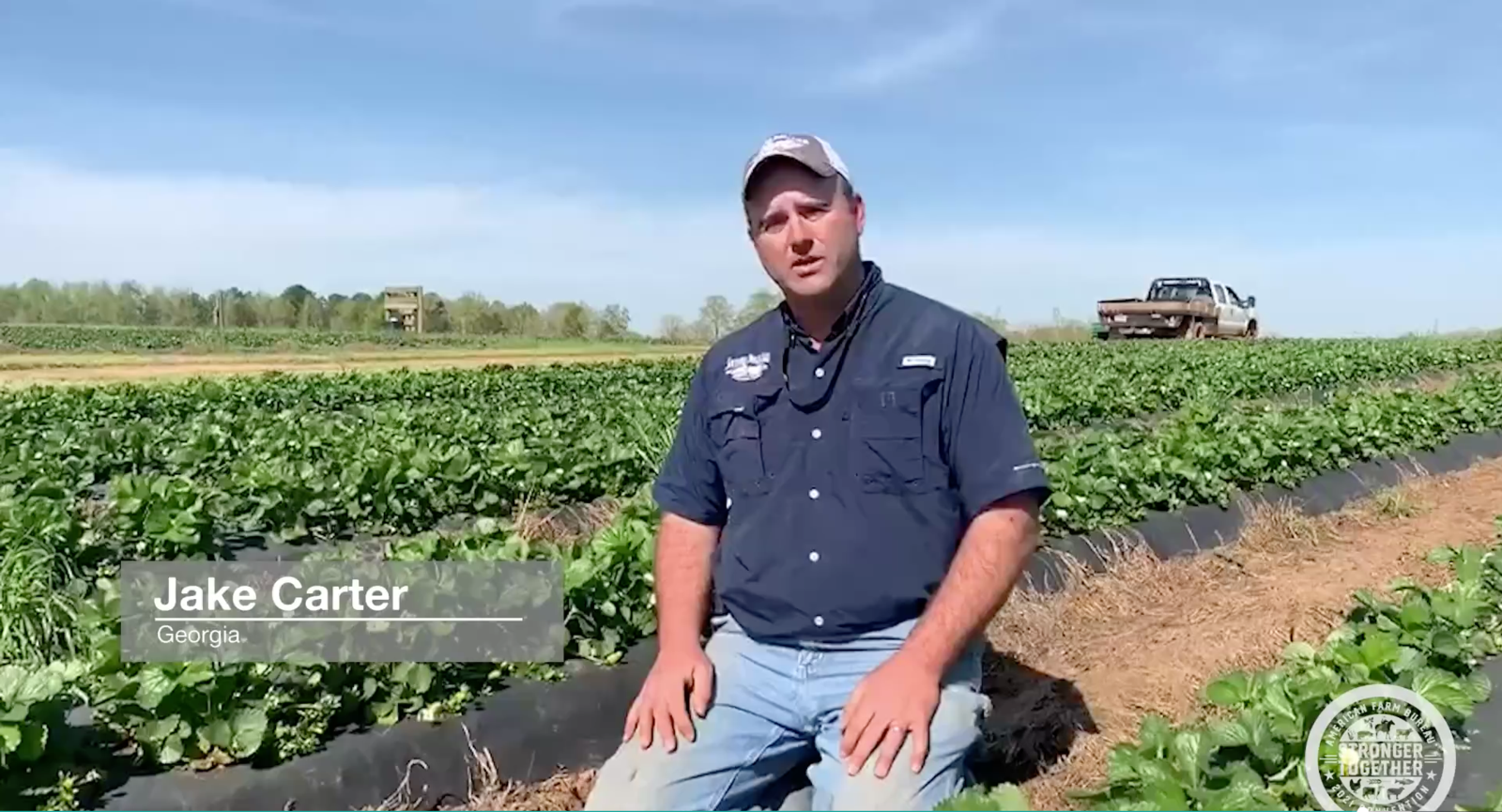 Henry County Farm Bureau Director Jake Carter spoke during an AFBF convention video detailing how farmers are still farming through the pandemic. He was also a panelist in the workshop "Communicating to Consumers During Extraordinary Times."
Karen Garland, GFB's 2020 Ag In the Classroom Teacher of the Year, was featured during the Foundation Night In session. Garland, who received one of the AFB Foundation's White-Reinhardt Ag Literacy grants, shared how she and Clark Creek Elementary in Cherokee County used the grant to develop an ag literacy curriculum for the school's science lab.
The American Farm Bureau Foundation for Agriculture Book of the Year was Tales of the Dairy Godmother: Chuck's Ice Cream Wish illustrated by Ward Jenkins of Atlanta. In an interview that aired during the Foundation Night In, Jenkins thanked GFB Ag in the Classroom for arranging tours of Georgia dairy farms that inspired his illustrations for the book.
In his annual address, AFBF President Zippy Duvall noted that while the past year had enormous challenges, America's farmers continue to meet high standards, and AFBF has continually pushed Congress to help farmers keep going. Former Agriculture Secretary Sonny Perdue thanked Farm Bureau for its support of federal farm policy implemented by the USDA during the Trump Administration.
Former GFB President Gerald Long, who served on the AFBF board from 2016 through 2020, was among the retiring AFBF board members honored in the closing session.
Navy SEAL Commander Rorke Denver and TV personality Mike Rowe addressed Farm Bureau members. Denver emphasized seeking self-improvement, staying calm and taking care of each other. Rowe commended farmers for being successful masters of many different skills and stressed the importance of encouraging young people to pursue skill-based careers such as plumbers, welders and electricians.
If you registered for the convention by Jan. 13, you may access ALL convention content until April 12. Visit www.gfb.ag/afbfvirtualconvention & enter the username/password you were provided from AFBF after you registered. For those who didn't register, a great selection of workshop content can be found at www.gfb.ag/ afbfconventionyoutubevideos. Email conventions@fb.org with any questions.