GFB News Magazine
A View from the Field
---
Posted on May 18, 2023 8:00 PM
---
By Tom McCall, Georgia Farm Bureau President
Now that most of our attention is turning to the growing season during the hot months of summer, it is a good time to catch you up on some legislative news.
Your Georgia Farm Bureau Public Policy staff has been busy monitoring ag issues in Atlanta and D.C.
GFB held our annual Farm Bureau Day at the Capitol on Valentines' Day and after a couple years of holdup from going to D.C. because of the pandemic, we were able to resume the GFB Presidents' Trip in February, and our YF&R group traveled to Washington in late March.
All of these events are designed to make certain we're engaged and talking to our elected officials about the important ag issues that directly impact you and your farms.
As most of you already know, every five years, Congress drafts the legislation that sets national agriculture, nutrition, conservation, and forestry policy in our country. The document is most commonly referred to as the "farm bill". The 2018 bill expires this year.
The Senate and House Committees on Agriculture, Nutrition, and Forestry formally kicked off the process for the 2023 farm bill with field hearings last fall in Michigan and Arkansas and additional meetings have taken place in recent months.
I know you realize the importance of the farm bill as it connects the food on our plates, the farmers who produce that food, and the God-given natural resources of soil, air and water that we've been blessed with that make growing possible.
Since Georgia Farm Bureau is the leading advocate for family farmers and sustainable agriculture, it's our job to make sure that this important bill is good for farmers and consumers.
Please join me in being part of the process and helping shape the aspects of this next farm bill that most likely will be voted on by year's end. Feedback is ongoing and you can comment by logging onto www.agriculture.senate.gov/farm-bill-input.
Thank you for staying connected to the essentials in Georgia agriculture and thank you for allowing us to serve you.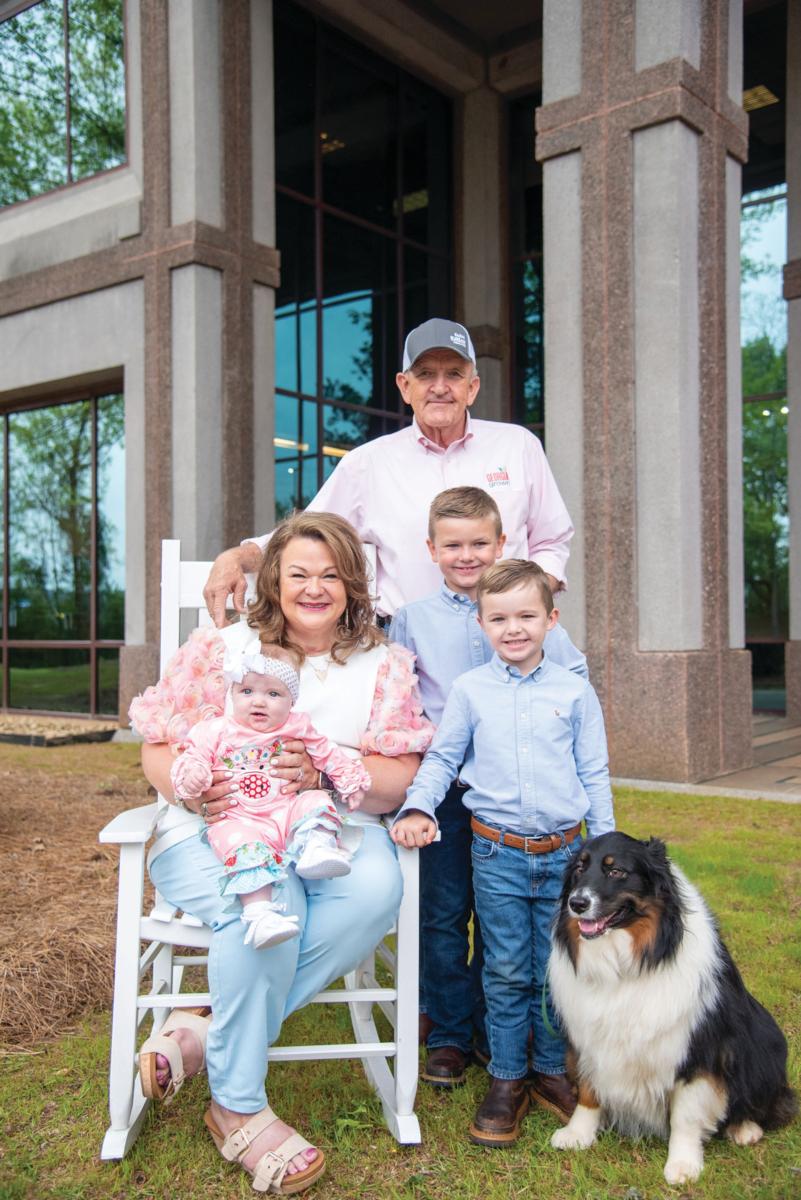 GFB President Tom McCall, his wife, Jane, granddaughter, McCall, grandsons Winn & Wilkes and GFB mascot Lucky. / Photo by Logan Thomas