GFB News Magazine
A View from the Field
---
Posted on March 5, 2023 7:00 PM
---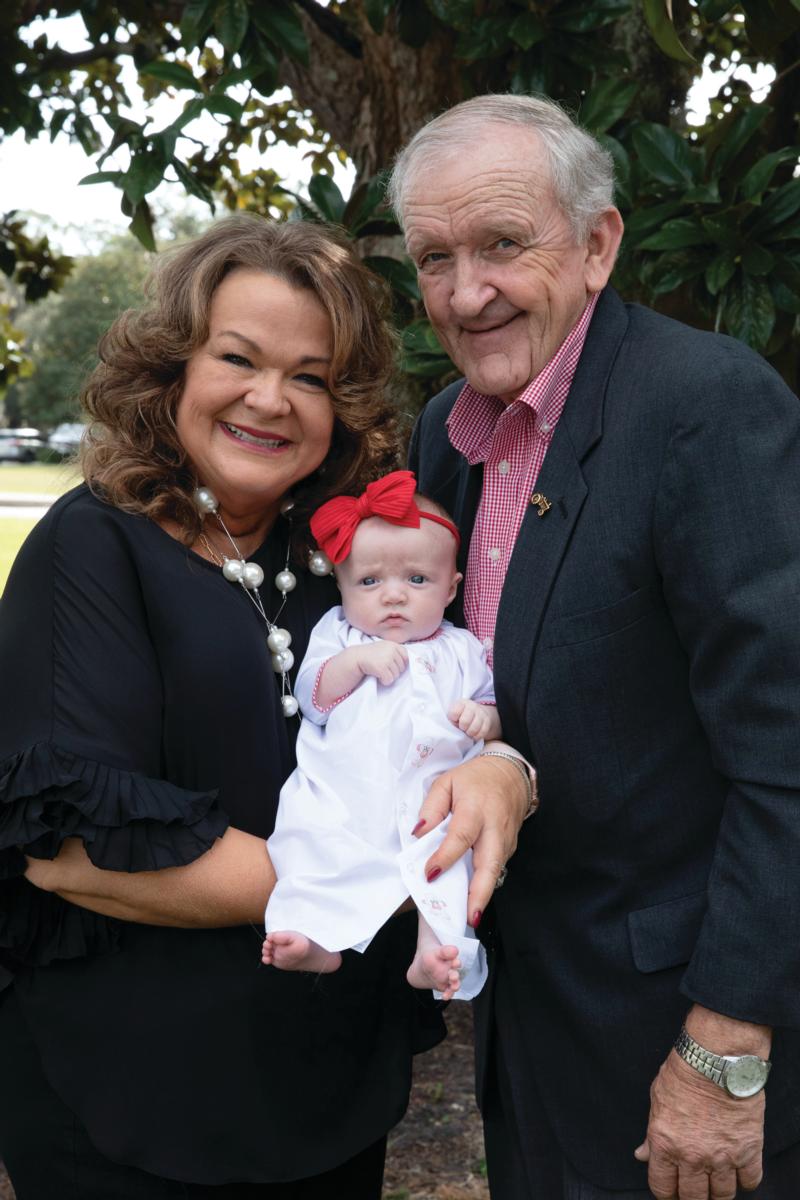 GFB President Tom McCall, his wife, Jane, and granddaughter, McCall.
Photo by Dana Nunnery
Warmer weather is at our doorsteps, and it is time to get back to the outdoors and do some of the things we love best; plant, grow, and harvest.
Before too much more of the year passes, I wanted to reflect on some good news.
First, our family enjoyed a wonderful Christmas season, and I trust you all did, too.
Jane and I welcomed our first granddaughter, McCall, last October and that made spending time with our family even more meaningful.
In January, it made me proud at the annual American Farm Bureau (AFBF) Convention in San Juan when it was announced that John Deere had agreed to a memorandum of understanding (MOU) regarding Right to Repair.
All of us saw first-hand how valuable it is to have a strong membership base representing Georgia Farm Bureau (GFB) and an accomplished staff that helped shape the discussions between John Deere and AFBF.
Georgia farmers can join producers, equipment owners and independent mechanics around the country in celebrating this news announced by AFBF President Zippy Duvall and John Deere Senior Vice President of Ag & Turf Sales and Marketing David Gilmore.
For several years, it was my honor to serve on the advisory board that gave input on the MOU. It has been our priority to secure right-to-repair access for farmers.
Members of our GFB public policy team spent many hours working with folks at AFBF in D.C. to make certain this had a positive outcome.
A major component in the agreement is that it is a working document. This means it can be adjusted situationally to help meet the needs and assist producers as they arise.
This MOU has the potential to serve as the model for other companies and I know AFBF has already started those conversations. I'm hoping other manufacturers will follow suit and join us in helping farmers supply food and fiber to Georgia and the world.
I encourage you to read the entire MOU online by visiting: https://gfb.ag/afbfjdmou.
Thank you for allowing us to serve you all.