GFB News Magazine
A View from the Field
---
Posted on November 16, 2021 7:00 PM
---
By Tom McCall, GFB President
Harvest time and Christmas are special to me. December seems to bring people closer, and this year's Georgia Farm Bureau convention will focus on our re-engagement with one another and the activities that support our organization's mission.
Aren't you ready to head down to Jekyll Island for our 84th annual convention? Jane and I cannot wait to see all our friends and members gathered again.
GFB's theme for the next 12 months is Reconnect and that is just what we are doing.
Despite this year's challenges, I'm proud to say GFB's policy development process was not disrupted and is another example of us reconnecting with one another. It began at our commodity conference in August and will end at convention.
The GFB Policy Development Committee met Oct. 4 and Nov. 1 in Macon. This group of farmers reviewed over 200 policies submitted by our county Farm Bureaus and commodity advisory committees. Recommendations ranged from preparing for the upcoming farm bill,
to stepped-up basis and estate tax issues, to state water policy.
The next step for these important policy suggestions is the GFB convention floor Dec. 7. Delegates from each of our counties will discuss these and other issues to determine GFB's 2022 policy. This helps us carry out the purpose of GFB in representing farmers in the legislative arena.
As we finish up 2021, let's all send best wishes to GFB 4th District Director Marvin Ruark and Chief Administrative Officer & GFB Corporate Secretary Jon Huffmaster. After serving on our state board for 48 years, Marvin is not seeking another term. Jon, who has been with GFB for more than 40 years will retire Jan. 28 next year. We appreciate the contributions both have made to GFB and will miss them both.
I hope you all enjoy Christmas and the New Year on your farms and will make it to Atlanta for the American Farm Bureau Convention in January.
Thank you for allowing me to work with you for the past year. Jane and I look forward to the future together with all our members.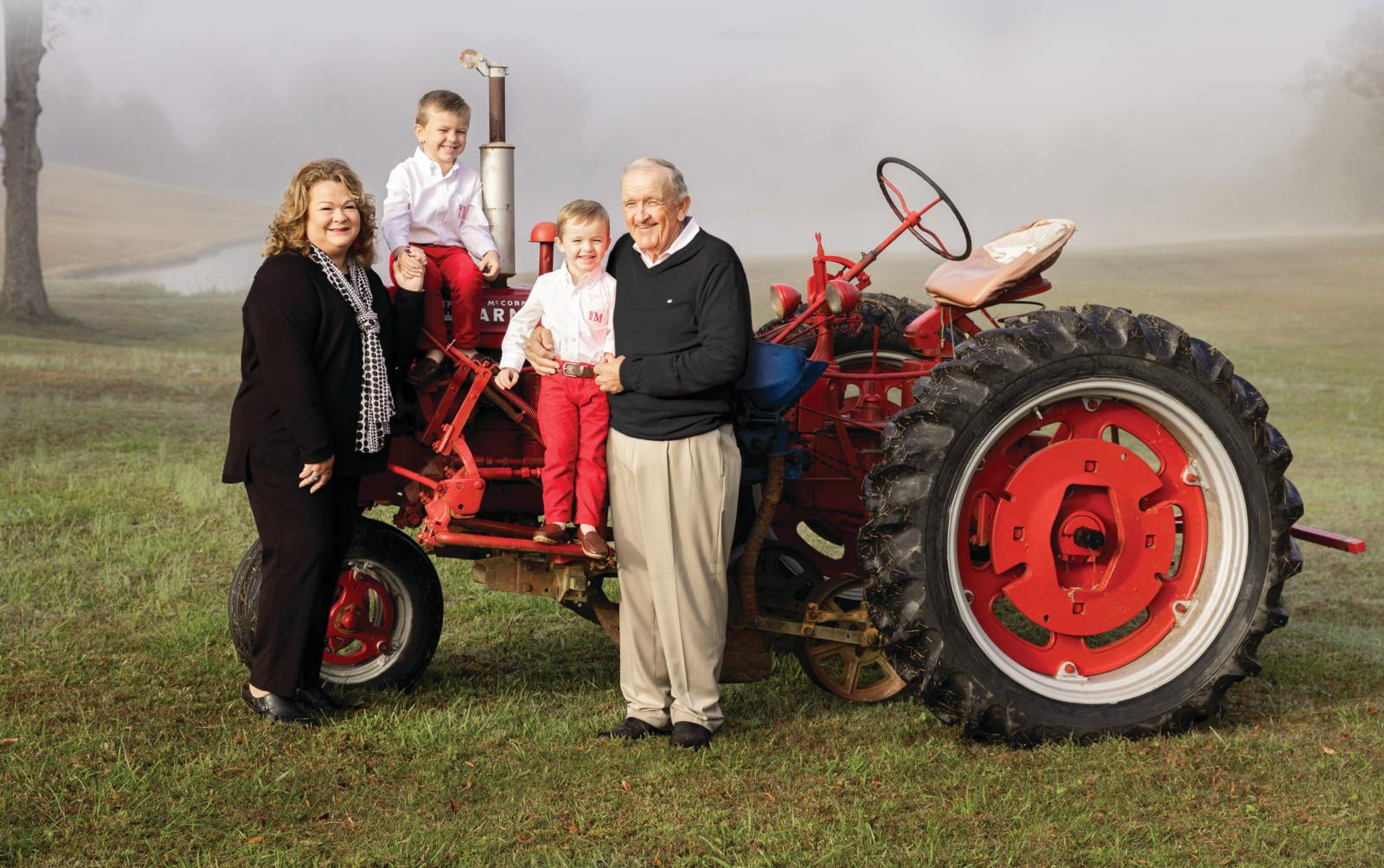 GFB President Tom McCall with his wife, Jane, and grandsons | Photo by Mandy Williams
GFB President Tom McCall with his wife, Jane, and grandsons | Photo by Mandy Williams