Wild Adventures
DISCOUNT TICKETS
Spending time with our families is one of our most prized commodities. Take advantage of every moment, and enjoy discounted tickets at the great park below as an added value of your Georgia Farm Bureau membership.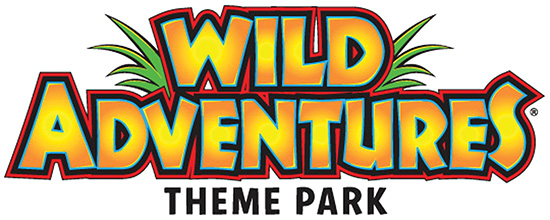 Wild Adventures Theme Park in Valdosta, Georgia is a theme park, waterpark, zoo and concert venue families can enjoy for a single, low price. Enjoy thrilling rides for all ages, one of the Top 30 Waterparks in the Country,* hundreds of exotic animals, and incredible shows and all-star concerts each season.
*Named among Top 30 Waterparks in the Country in 2018 by U.S. News & World Report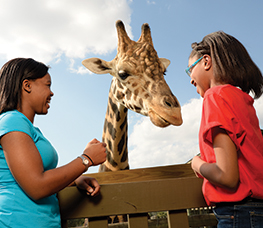 ---
WHAT TO EXPLORE
Introducing Island Falls
Discover the newly re-imagined Island Falls! A thrilling trip to the top of a tropical cliff followed by a harrowing 50-foot drop into the cool waters below. Take the journey yourself or get drenched on the new observation deck as you watch your family and friends take the plunge!
Discovery Outpost
Discovery Outpost is a 3-acre adventure area featuring Alligator Alley, a new and expansive alligator habitat where you'll learn about American Alligators from Wild Adventures zookeepers and even have the chance to hold and feed them!
The adventurous can brave the Gator Bridge, a netted rope bridge suspended seven feet above the alligator habitat at Alligator Alley.
Discovery Outpost also features six family-friendly rides and leads directly into the Alapaha Trail, where you'll meet native and exotic species on an boardwalk that snakes through a real Georgia swamp to the home of Wild Adventures' oldest and largest alligators, Twister.
---
Pricing and Member Discount Information

Prices do not include sales tax
Click here to obtain your WILD ADVENTURES members-only discount code
ALL DISCOUNTED TICKETS MUST BE PURCHASED IN-ADVANCE ONLINE
For additional information, please contact your County Farm Bureau, call Member Services at 800-633-5432 (option 1) or send an email to websites@gfb.org.