Property Protection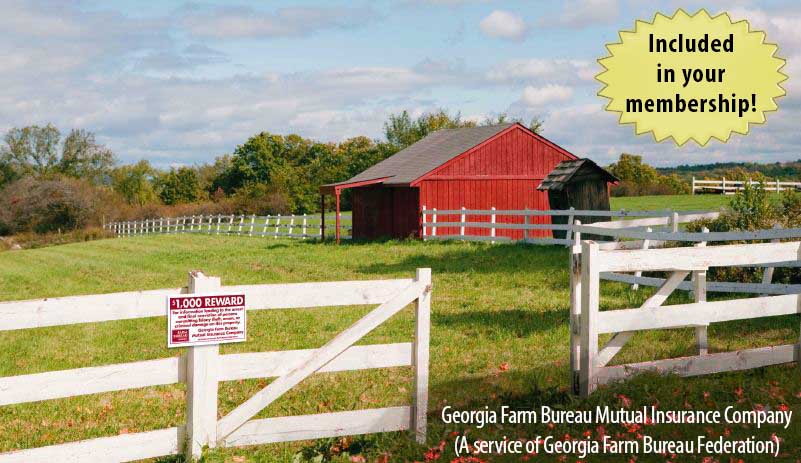 $1,000 REWARD
Georgia Farm Bureau members' property is protected by a $1,000 reward. Some conditions apply. See below for details.
$1,000 Reward to the first person who furnishes information that leads to the arrest and final conviction of a person(s) committing felony theft, arson, or criminal damage on posted property owned or rented by the county Farm Bureau member.

Reward sign must be posted at the main entrance of property.

Post the sign at other places of entry and utilize decals on vehicles, farm tractors and equipment including irrigation pivots.

Farm Bureau member shall give immediate notice to law enforcement and to the county Farm Bureau office when an offense has been committed. Member shall also assist in the investigation, collection and preservation of evidence relating to the crime.

Final conviction shall mean that the judgment rendered has been final and not appealed.

Farm Bureau member, their immediate family, their employees and law enforcement officers are not eligible to receive the reward.
Please visit your local County Farm Bureau office for signs and decals, (Charges may apply)
For additional information, please contact your County Farm Bureau, call Member Services at 800-633-5432 (option 1) or send an email to websites@gfb.org.