Choice Hotels Discount Program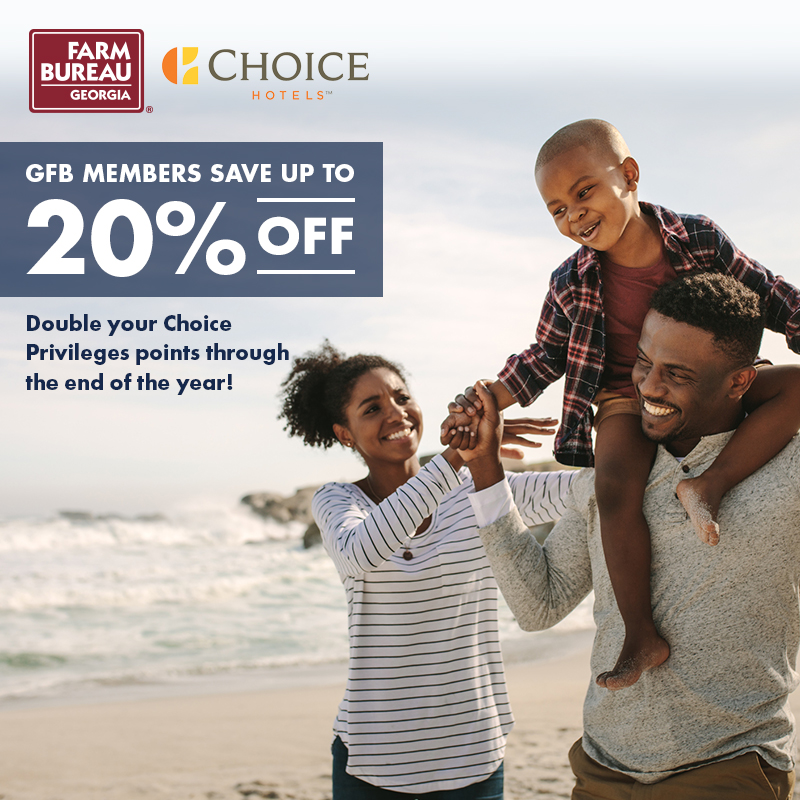 Get packing and save!
Traveling to see the important people in your life should be easy. As a Farm Bureau member, it can be. Our members save up to 20% off at over 6,400 participating Choice Hotels locations worldwide.
So whether it's a business trip, a long weekend or a family vacation... you save with Choice!
You must make your reservation in advance. You may book online or by calling 800-258-2847.
Click here to get your CHOICE HOTELS members-only discount code.
Please note: You must provide the Farm Bureau special rate code to receive your discount.
You can also get the code from the back of your membership card or by calling your county Farm Bureau office.
If you choose to make your reservation by phone, be sure to give the agent the special rate code to guarantee that your reservation is booked at the correct discounted rate.

The Ascend Collection is a network of Historic, Boutique and Unique hotels that gives you an authentic, local experience. It was designed specifically for people who appreciate an upscale hotel with a strong local flair. Member hotels share a passion for delivering attentive service to guests seeking a more experimental travel experience.
And since the properties are independently owned and associated with Choice Hotels, you get the peace of mind that comes with a national brand.
*Some blackout dates may occur. Advance reservations required. Discount cannot be combined with other discount programs.
For additional information, please contact your local County Farm Bureau, call Member Services at 800-633-5432 (option 1) or send an e-mail to websites@gfb.org.