Ag News
Wayne County's Nolans ready for national competition
Jacob and Emily Nolan of Wayne County are set to appear in the American Farm Bureau Federation (AFBF) Achievement Award competition, to be held this week during the AFBF Virtual Convention.
The Nolans won the 2020 Georgia Farm Bureau Young Farmers & Ranchers Achievement Award. This award recognizes young farmers who derive their income primarily from production agriculture. Applicants are judged on their farming operations, Farm Bureau and other leadership activities.
The Nolans receive $500 and a farm sign sponsored by AgSouth Farm Credit and a John Deere ATV with trailer sponsored by Southern Farm Bureau Life Insurance as the state winners.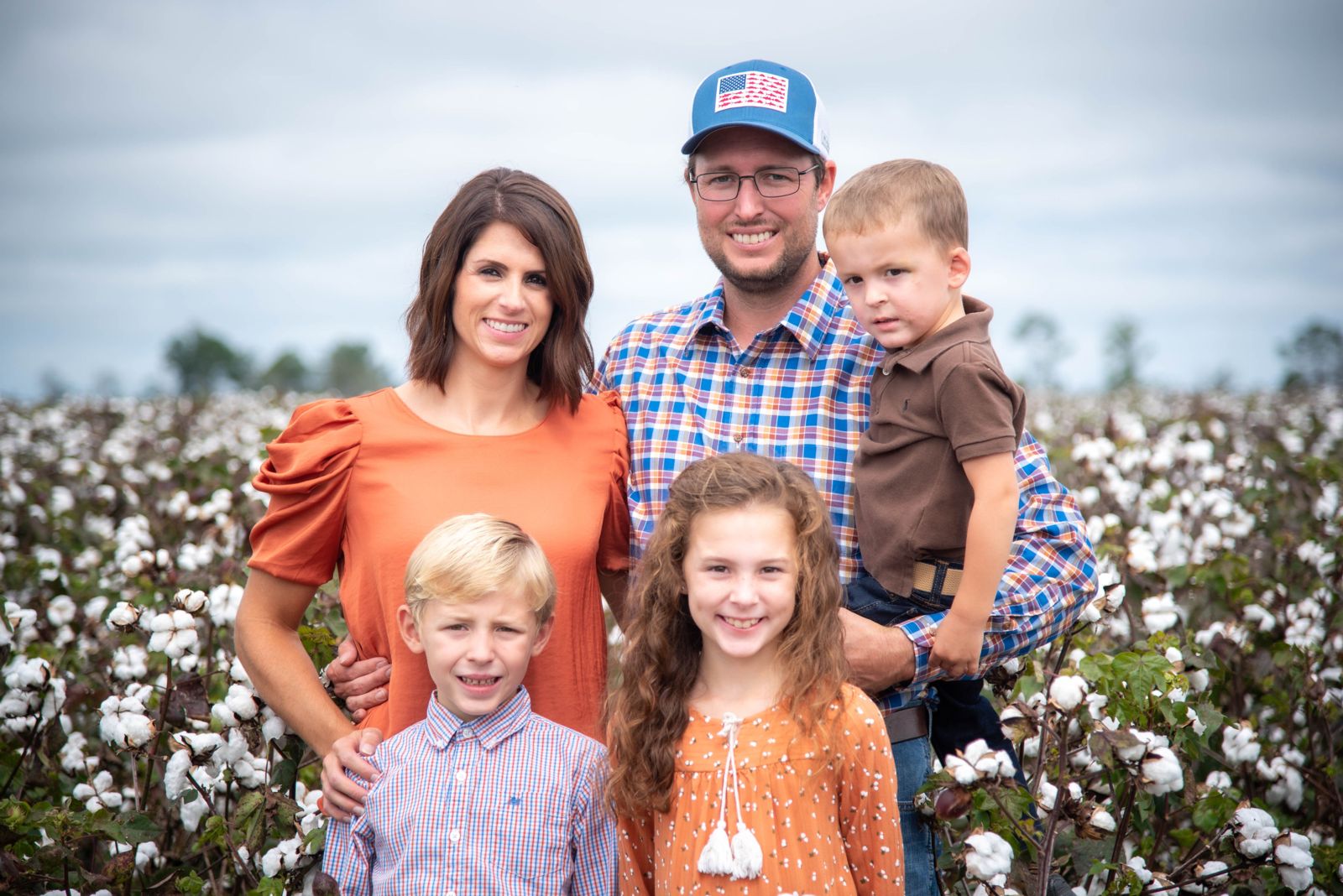 The Nolans
Jacob and Emily planted their first cotton crop in 2008. Jacob was pursuing an ag degree at Abraham Baldwin Agricultural School when his dad, Vernon, decided to partially retire. Jacob chose to move back to Wayne County and gradually take over the family farm until his dad completely retired in 2010.
"Dad had started phasing out and didn't have much equipment. The first two years I rented about half of the farm from him to grow my crops. He grew crops on the other half and hired me to harvest his crops. The third year I began renting and farming all of Dad's row crop acreage," Jacob said.
While the Nolans continue to grow cotton and peanuts as their fathers did, over the past 12 years, they've gradually diversified into pecans, satsumas and strawberries as they've been able to purchase small farms. They've diversified into the fruit crops to embrace consumers' growing demand for locally grown food. They also grow wheat and corn as part of their crop rotation and have a herd of cattle.
The Nolans started their commercial cow-calf herd in 2010 with 18 head when they were able to purchase their first 25 acres. Today, they have 180 head that include 30 purebred Herefords. They plan to grow their herd to 250 head. Using artificial insemination to improve genetics, Jacob wants to phase 50% of their cattle into a F1 Braford herd.
Emily ended her three-year banking career in 2011 to raise their children – Kenley, Reed and Tanner – to handle the farm's bookwork. She's also completely responsible for planting, managing and harvesting the farm's half acre of strawberries of which 0.34 acres are grown in high tunnel greenhouses.
The Nolans are active Wayne County Farm Bureau members. The couple served on the GFB YF&R Committee in 2012-13. Follow their farm on Facebook at Spring Fever Farms.