Ag News
Emmanuel College to offer degree in agricultural education
Emmanuel College is excited to announce the addition of Agricultural Education to the School of Education beginning fall 2020!
This hands-on degree program will prepare students for careers in teaching agriculture to students in grades K-12. Education is a fast-paced and exciting career for those interested in making a difference in learners. Due to the variety of subjects and skills these educators need, a different approach is needed when preparing for the occupation. Students in this program will be required to complete an internship in the agriculture industry, complete active research, and higher than the traditional number of pre-service hours in agricultural education classrooms across the region.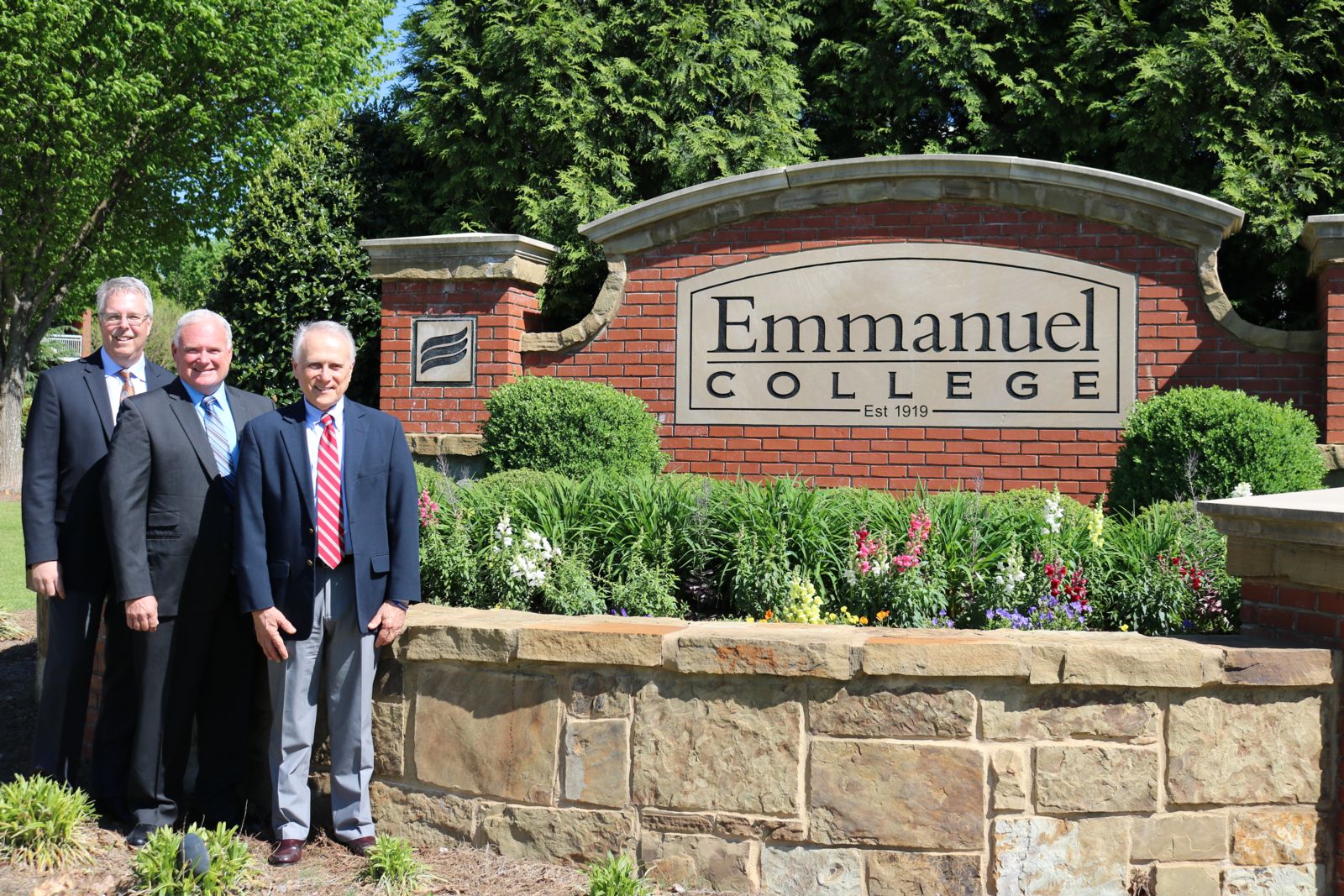 Emmanuel College Vice President for Advancement Brian James, left, Agriculture Department Chairman Owen Thomason, center, and EC President Ron White. The school in Franklin County, which began its diversified dgriculture degree program in 2016, launches a new ag education program this fall. (photo courtesy of Emmanuel College)
"The Agricultural Education degree is being offered by Emmanuel College to bring a new option to those seeking an opportunity to instruct others about agriculture," said Owen Thomason, Emmanuel College Agriculture Program Department Chair. "The unique approach used by Emmanuel for this degree will prepare students to enter the education field with a more technical skillset and a variety of learned experiences that few higher education settings can offer. Instructors with over 75 years of successful program management in Agricultural Education are waiting for eager students to enroll and learn how to become teachers, FFA advisors, and community leaders. "
Agricultural Education desperately needs more prepared teachers for job openings across the nation. Critical shortages in every state have forced many schools to either shut down programs or use unprepared educators from other fields of service. According to the National Association of Agricultural Educators, in 2018 over 140 new programs in Agricultural Education were opened and 247 new teaching positions were available.
Just in the state of Georgia, Agricultural Education has averaged over 50 job openings each year since 2015. Our state colleges with agricultural education preparation programs have averaged less than 25 graduates each year during that time. The Agricultural Education career path is at a critical stage nationwide with a 20% shortage of graduates across all 50 states.
An Agricultural Education instructor is very different from any other educational professional. Every day is different with opportunities to teach, demonstrate, prepare students for leadership, competition with FFA activities, home visits, community service activities and connecting with young people on a personal level. Agricultural Education is a way of life that offers a person more than just an income, it gives an individual a purpose in life.
About Emmanuel College
Emmanuel College is a Christ-centered, liberal arts institution located in Franklin Springs, Ga. that is accredited by the Southern Association of Colleges and Schools Commission on Colleges. Emmanuel was recently named a Top 50 Regional College (South) by U.S. News & World Report for the 8th consecutive year. For more information about this new program, contact Program Chair, Owen Thomason at othomason@ec.edu or visit https://ec.edu/ag.