Ag News
Georgia Farm Bureau mourns the loss of Bonnie Duvall
Bonnie Louise McWhorter Duvall, wife of former Georgia Farm Bureau President and current American Farm Bureau Federation President Zippy Duvall, died Jan. 18. She was 61.
Mrs. Duvall was a lifelong resident of Greene County. She was born Nov. 4, 1958, to the late Charlotte Culberson McWhorter and James Hamilton "Hamp" McWhorter. She was also preceded in death by her stepmother, Betty Dickens McWhorter.
Bonnie graduated from Nathanael Greene Academy in 1976 and was a graduate of the University of Georgia. She worked with her husband on the family farm where they raised their four children. She was a faithful member of New Hope Baptist Church in Greshamville. She was a member of the Greene County Farm Bureau Women's Committee and enjoyed accompanying Zippy on trips representing Farm Bureau across the country.
"We are deeply saddened to learn of Bonnie's passing. She was a strong Farm Bureau supporter and a true ambassador for the organization at all levels. Whether she was serving her local Greene County Farm Bureau or supporting Zippy while he served as Georgia Farm Bureau president and after he became the American Farm Bureau president, Bonnie was always at Zippy's side providing a welcoming presence wherever they went," Georgia Farm Bureau President Gerald Long said. "She was a lady in the finest sense of the word. The Farm Bureau family is praying for peace and comfort for the entire Duvall family in this time of loss."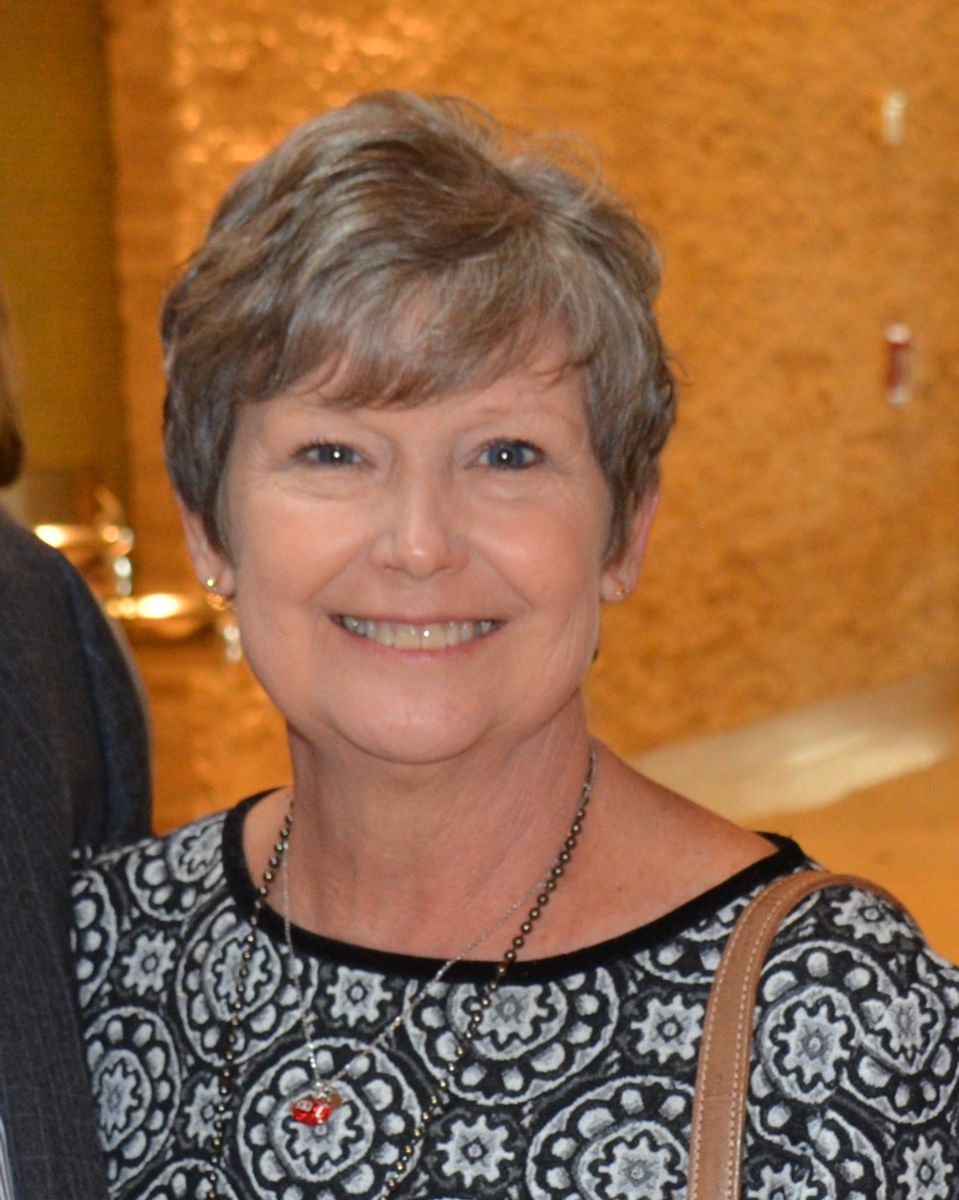 Bonnie Duvall
Bonnie's passing drew the attention of President Donald Trump, who offered condolences during his remarks at the 2020 AFBF Convention in Austin, Texas, on Jan. 19
"We want Zippy and his entire family to know we are keeping them in our thoughts and prayers," Trump said. "It was a very special relationship, and I just want to wish the family well."
In addition to Zippy, to whom she was married for 40 years, she is survived by the couple's children, Lt. Colonel Vincent Mearl "Vince" Duvall Jr. and his wife, Erin, of Acworth; Corrie Terry and her husband, Jared, of Huntsville, Alabama; Zeb Duvall and his wife, Katie, of Buckhead; and Zellie Duvall of Washington, D.C.; grandchildren, Ava Duvall, Vincent Mearl "Tripp" Duvall III, Savannah Duvall, Jocee Terry, and Gus Terry; sister, Hannah Baynes and her husband, Scott, of Greensboro and a host of other relatives and many friends.
"At moments like this our faith consoles us, knowing her soul is at peace, having gone on to our heavenly Father," AFBF Vice President Scott VanderWal said. "We will forever be inspired by her sense of humor, love of farming and optimism in the face of adversity. She taught us all what it means to make every moment count."
The family requests that donations be made to Nathanael Greene Academy, P. O. Box 109, Siloam, GA 30665.