Ag News
Georgia cattle dog competing for National People's Choice Pup title
By Jennifer Whittaker
Don't let his name fool you.
Smurf, a keen cattle dog from Madison, can clown around when his farmers – Zachary and Sydney Floyd - need a laugh, but he's all business when there's work to be done on the cow-calf farm he calls home.
"Smurf can find and bay loose cattle that have gotten out, sort and gather groups or singles, load trailers and bring cattle up alleyways to me at the head gate," Zachary said. "In the pasture he protects me from nervous mothers while I tag newborns. He's the first in the pen with an unruly cow or bull and ensures my safety. His courage and obedience are unmatched."
Smurf is competing against other farm dogs from Alabama, Idaho, Iowa, Kansas, Nebraska, Tennessee, Texas, Utah and Virginia in a social media contest to win the title of People's Choice Pup. He'll also win a $50 gift card and a Purina gift basket.
State pride is on the line, and you can help Smurf win!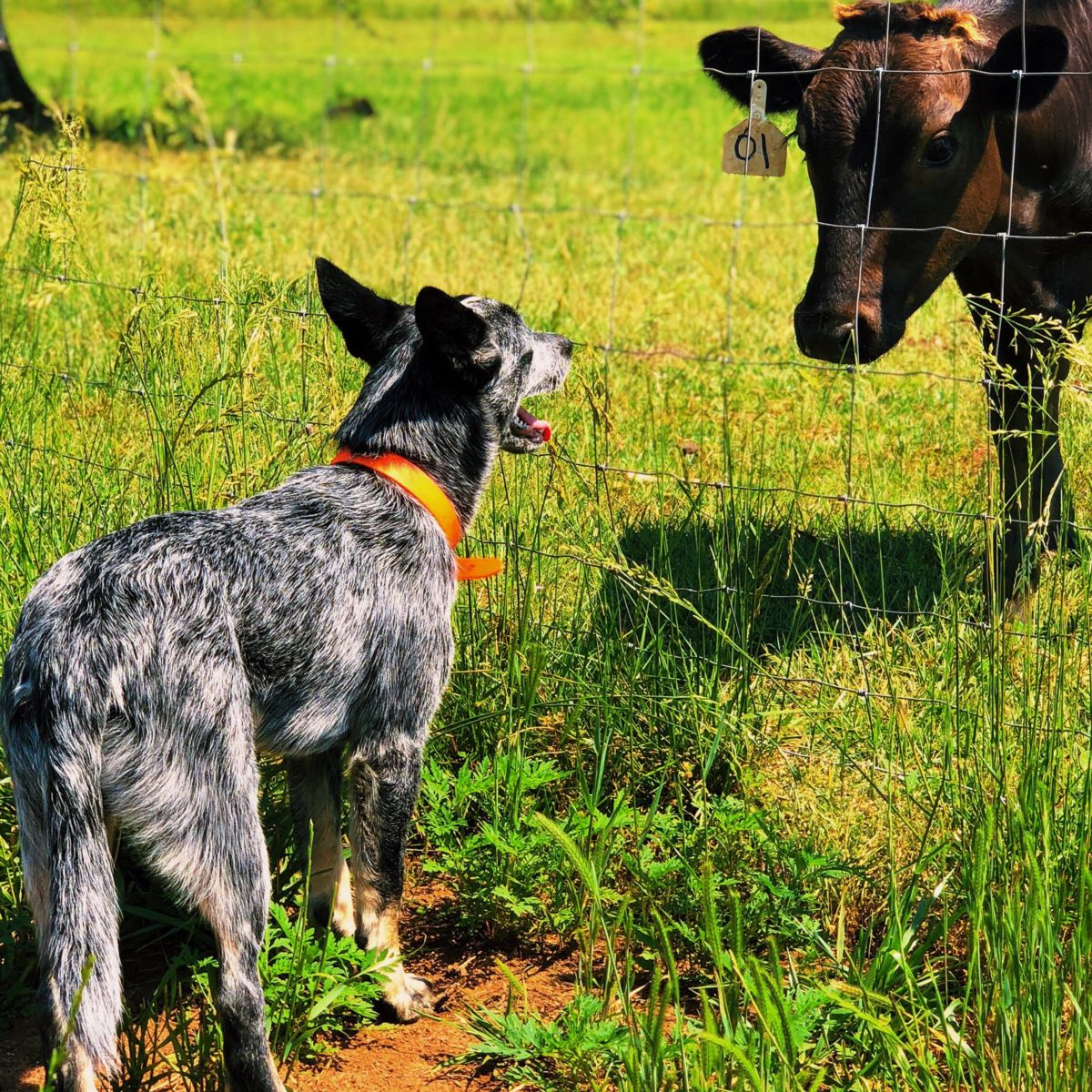 Between now and midnight Jan. 17, visit www.gfb.ag/Smurf to vote for the two-year old cattle collie on Facebook or www.gfb.ag/SmurfTwitter to vote on Twitter. Facebook and Twitter only allow one vote per account, so the more Smurf fans who vote the better.
Smurf became a contender for People's Choice Pup as one of the top 10 dogs in the 2020 Farm Bureau Farm Dog of the Year Contest. The People's Choice Pup, Farm Dog of the Year and runners-up will be announced at the annual American Farm Bureau Federation convention in Austin, Texas, in January.
Zach has had other cattle dogs, but says, "Smurf is a standout."
That's why the Morgan County Farm Bureau member entered the dog he calls his "right hand" in the contest.
Smurf inherited his namesake blue color and toughness from his dad, a "blue heeler" Australian cattle dog. His friendliness likely came from his mom, a short-haired border collie. Both breeds are known for their intelligence and herding skills.
"What's amazing to me is how good these cattle dogs are at picking up English and context of what you're saying," Zach said. "He's good at judging the situation we're in and distinguishing between domestic and wild animals. We have a pot-bellied pig and cats that he'd never harm. He's friends with them. But he's also caught and killed three wild hogs on his own volition that were about his weight. "
In case you're wondering, Smurf's fighting weight is about 35 pounds, Zach said.
Zach has trained Smurf to respond to all of the basic obedience commands of sit, stay, turn, rollover and come. Smurf can also do one especially clever trick; he can turn off light switches. Zach says his wife, Sydney, loves playing fetch with Smurf. On dove shoots, Smurf is good at retrieving birds.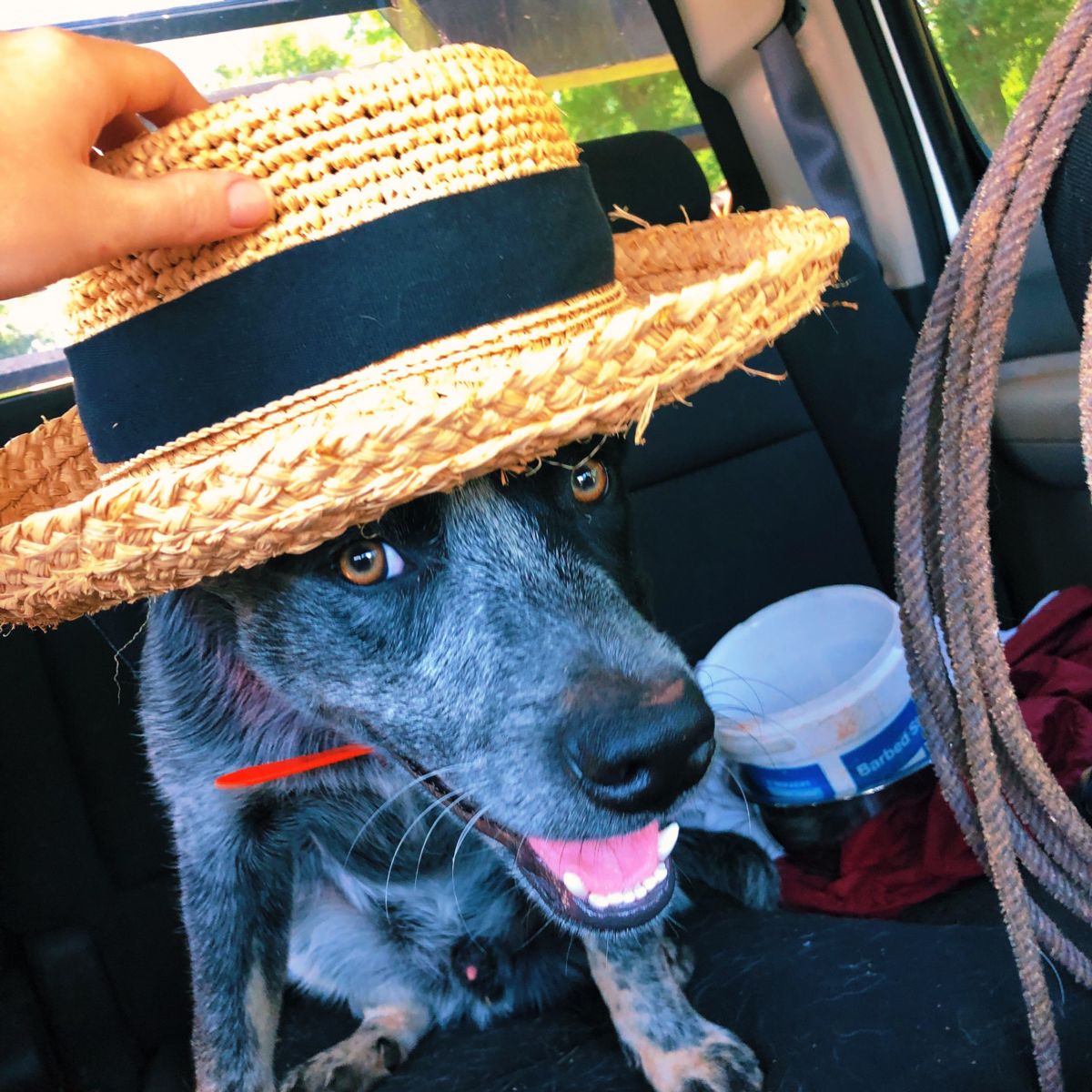 While the People's Choice Pup is selected by popular vote, the Farm Dog of the Year and runners-up are selected by a panel of judges with expertise in pet care, veterinary medicine and communications.
The grand prize winner of the Farm Bureau Farm Dog of the Year will receive one year's worth of Purina dry dog food and $5,000 in prize money for the dog's family to offset travel costs to attend an awards ceremony at the AFBF convention in January. Up to four runners-up will each receive $1,000 in prize money.