Ag News
Pruitt resigns as EPA administrator
Scott Pruitt, appointed by President Donald Trump as EPA Administrator, stepped down from the post on July 5 after 16 months on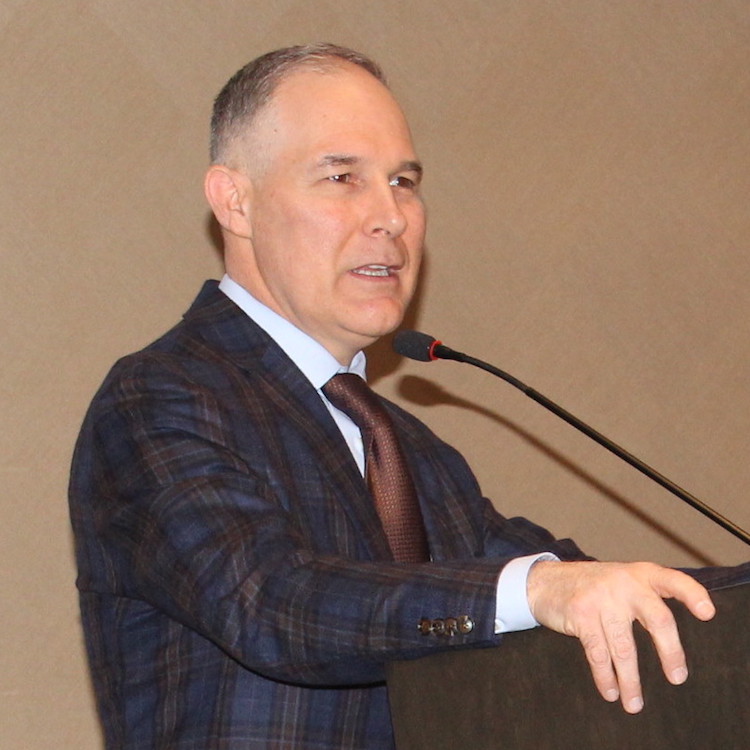 the job.
Trump announced that EPA Deputy Administrator Andrew Wheeler would serve as acting administrator.
Pruitt led the push to roll back numerous EPA regulations that many farm groups maintained were overly burdensome, but was dogged by constant scrutiny over alleged ethics violations and unrestrained spending of government funds.
Pruitt said the scrutiny had taken its toll on him and his family in his resignation letter to Trump.
Following an executive order from Trump, Pruitt repealed the Waters of the U.S. (WOTUS) rule and was working to establish a replacement rule that would return the definition of "Waters of the United States" in the Clean Water Act to the definition in place before 2015.
On Ohio native, Wheeler was confirmed as deputy administrator in April. He worked in the George H.W. Bush administration in the EPA's pollution prevention and toxics office, and he has served as an advisor for the Senate Committee on Environment and Public Works.