Ag News
Newest Centennial Farms honored at Georgia National Fair
The Georgia Historic Preservation Division of the Department of Natural Resources, honored 14 farm families Oct. 6 during the 25th annual Georgia Centennial Farm Awards Ceremony in Perry at the Georgia National Fair.
Farms hold a central role in the heritage of our state, having formed the economic, cultural and family foundation for generations of Georgians. All farms earning recognition have continuously operated for 100 years or more. More than 500 farms have been recognized through the Georgia Centennial Farm Program since its inception in 1993.
Recognition is given to farm owners through one of three awards: the Centennial Heritage Farm Award honors farms owned by members of the same family for 100 years or more and are listed in the National Register of Historic Places (NRHP). The Centennial Farm Award does not require continual family ownership, but farms must be at least 100 years old and listed in the NRHP. The Centennial Family Farm Award recognizes farms owned by members of the same family for 100 years or more that are not listed in the NRHP.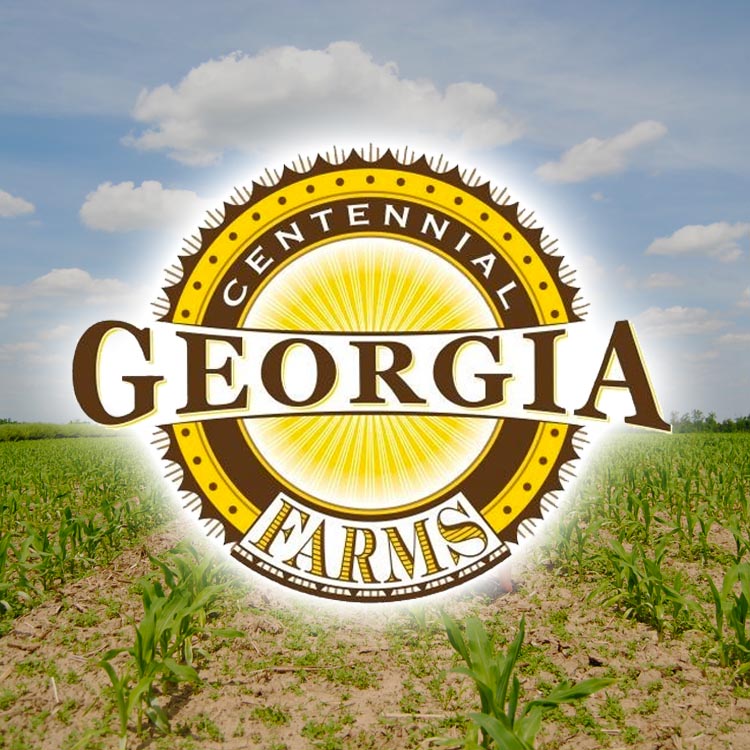 In 2017, the following farms are recipients of the Georgia Centennial Family Farm Award: Lanier Farm, Bulloch County; Olde Homeplace, Bulloch County; Mary and Ben Newsome Family Farm, Crisp County; Sandy Acres Ranch, Dade County; Swicord Thomas Farm, Decatur County; Rey-Brin Farm, Hall County; Freeman Family Farm, Jackson County; Aldred-Stevens-Smith Farm, Jefferson County; Liberty Hill Ranch, LLC, Lamar County; Bryans Family Farm, Morgan County; McLain/Hood Farms of Orndorff Place, Terrell County; Gibbs - Crumley Family Farm, Tift County; James Paul Smith Family Farm, Turner County; Alvin Pierce Henderson Farm, Ware County.
The Georgia Centennial Farm Program is a partnership between the Historic Preservation Division of the Georgia Department of Natural Resources; Georgia Farm Bureau Federation; Georgia Department of Agriculture; Georgia Forestry Commission; and Georgia National Fair and Agricenter; with support from Georgia EMC and the Georgia Farm Bureau Women's Leadership Committee.
Anyone interested in nominating a farm for recognition should visit www.georgiacentennialfarms.org to download an application, or contact Allison Asbrock, Centennial Farm Awards committee, at 770-389-7868 or allison.asbrock@dnr.ga.gov. The postmark deadline for applications is May 1 of each year.