Ag News
Sunbelt Expo celebrates 40th anniversary
The 40th Annual Sunbelt Agricultural Exposition celebrated all things ag, both new and old, with an eye toward the future.
"We recognize and reflect on the contributions of many folks," said Sunbelt Executive Director Chip Blalock. "We thank them for their contributions and for getting us to where we are today."
Georgia Farm Bureau has been a Sunbelt Expo sponsor each year of the show's run.
Rep. Austin Scott (R-GA 8th District) hosted a farm bill listening session, which drew more than 100 people.
Farmers and farm organizations had the opportunity to voice their wishes during the session, which held Tuesday afternoon. The 2014 farm bill expires in September 2018 and members of the U.S. House and Senate Agriculture Committees are seeking public input on what works in the current farm bill, what doesn't work and things they'd like to see added.
Scott was joined by fellow U.S. House Ag Committee members Rick Allen (R-Georgia) and Al Lawson (D-Florida). The trio took suggestions from a series of speakers on topics relating to crop insurance, continued funding for the National Agricultural Statistics Service (NASS), farm labor and support for 4-H and FFA. Allen aid the committee is likely to move forward with work on the farm bill late this year or early in 2018.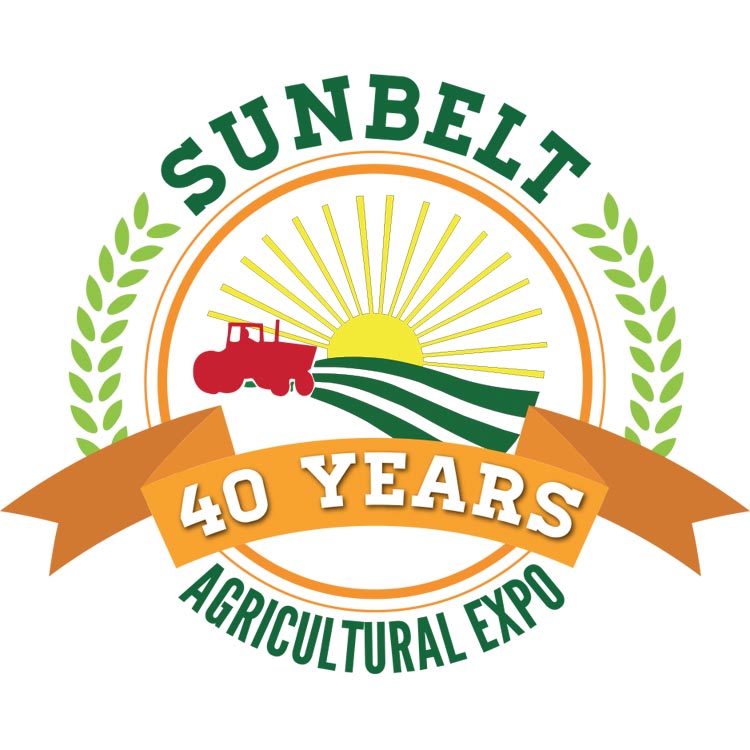 American Farm Bureau Federation President Zippy Duvall spoke during the Willie B. Withers Sunbelt Ag Expo Luncheon. Duvall said farm labor is the No. 1 issue he hears about when visiting with farmers across the country, noting that American farmers and ranchers are facing numerous challenges.
"We as farmers and ranchers can't just rely on the people we send to Congress and the people we send to the House," Duvall said. "We've got to exercise our right as Americans and pick up the phone or the iPad and send an email or call them. Tell them what you think. The people that are against American agriculture are being heard. Their people are engaged. They're out there sending emails, giving money, doing everything they can do to push their agendas forward whether it's animal rights or environmentalists. We as agriculture have got to take a piece of our day and take a picture of that calf being born, or that corn stalk popping through the ground, or the beautiful cotton fields I rode through on the way down here. We've got to let America know that we are the people that sustain them each and every day. Without you, this country becomes hungry and weak."
Kelley Manufacturing Co is one of the 23 exhibitors that have participated in all 40 of the Sunbelt Expo shows. KMC CEO Lanier Carson was among the KMC employees meeting and greeting potential customers at Expo Wednesday. Carson, who joined the company in 1972, recalled participating in the forerunner of the Expo that was originally held in Tifton at ABAC.
"It was clear to me that it [the show] was a way to show our equipment to people in the ag industry and to farmers," Carson said. "Expo is by far the best place to introduce new equipment and technology. I can't say enough about the efforts Chip [Blalock] and Gina [McDonald] have put into building up this show, making it safe, and increasing the education and family entertainment options."
This year KMC, started by C.D. Kelley in 1966, is showcasing two new products at Expo - the KMC Stalk Puller that pulls cotton stalk roots from the ground and the 2100 Series Field Cultivator.
Sunbelt celebrated Tennessee as its 2017 Spotlight State. Tennessee's exhibit followed its geography from the west, where among other things farmers grow cotton, eastward through the rolling hills of central Tennessee to the Great Smoky Mountains in the eastern part of the state. Visitors were presented with miniature Moon Pies, a Tennessee product.
The Georgia Department of Agriculture announced its 100 percent Georgia cotton t-shirt line. The t-shirts are made from cotton grown in South Georgia, ginned at Osceola Cotton Company in Irwin County, sewn at Platinum Sportswear in Wilkes county and screen printed by local screen printers, including the Georgia Industries for the Blind. The customizable shirts feature a Georgia Grown tag.
Members of the Georgia Equine Commission unveiled the new equine license plate. A part of the proceeds from the sale of the tags will be used to fund the commission's activities.
Morgan County dairyman Everett Williams was recognized as the Swisher Sweets/Sunbelt Ag Expo Georgia Farmer of the Year. Virginia's Robert Mills Jr. was named Southeastern Farmer of the Year. Mills, a first-generation farmer, grows tobacco and raises chickens and beef cattle on his farm outside Callands, near the border with North Carolina. Mills was inspired to get into farming after taking an agriculture class in the eighth grade.
As always, Sunbelt's activities included a showcase of the latest farm equipment with harvest demonstrations on the 600-acre Darrell Williams Research Farm. The demonstrations included harvests of cotton, hay, peanuts and soybeans, and patrons could test drive compact/utility tractors and John Deere Gators.