Ag News
Colquitt County students win Georgia Cotton Women scholarships
Georgia Cotton Women has awarded two scholarships to outstanding Colquitt County High School (CCHS) students. Mary Grace Edgar received the John M. and Connie H. Mobley Memorial Scholarship while Tyler Robinson received the Georgia Cotton Women Scholarship. The scholarships are for $1,500 each.
Edgar is a 2017 CCHS Merit Graduate who served as vice president of her senior class. She was both a competition cheerleader and a football cheerleader. She was named a Scholar Athlete and selected as 2016 Homecoming Queen. Edgar is active in youth activities at First Baptist Church. She plans to attend Georgia Southern University and major in nursing.
Robinson is a 2017 CCHS Honor Graduate. He was named FFA South Region Star Farmer, state winner in job interview and received 1st place in fruit production proficiency. He currently serves as the 2017-18 Georgia FFA South Region Vice President. He, too, is active in the youth activities at First Baptist Church. He plans to attend ABAC and then transfer to the University of Georgia majoring in Agri-business.
Each of these scholarships recognizes the child or grandchild of a Georgia cotton farmer who has good academic credentials, demonstrated leadership potential and participation in extracurricular activities. The Mobley Scholarship was established by the late John M. Mobley, Sr. and continues to be funded by his family. The Georgia Cotton Women scholarship is funded through the sales of the organization's two cookbooks, Georgia Cotton Heritage Cookbook and the Cooking in High Cotton.
Georgia Cotton Women, Inc. is based in Moultrie with members from across the state. The main purpose of the organization is to promote cotton and to educate children and consumers about Georgia's number one row crop.
The deadline for the 2018-19 scholarships is May 1, 2018. Applications can be obtained by emailing georgiacottonwomen@gmail.com.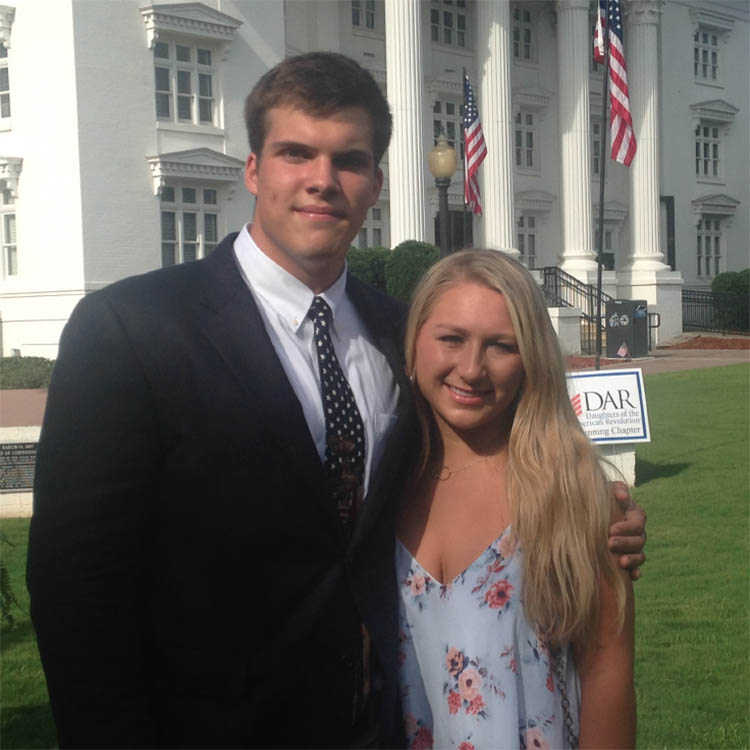 Tyler Robinson and Mary Grace Edgar