GFB News Magazine
Ag Educator Workshops show teachers how to meet STEM requirements using ag
Another crop of teachers were introduced to the Ag in the Classroom (AITC) Program during two Ag Educator Workshops held in Laurens and Paulding counties this spring. The workshops, facilitated by Georgia Farm Bureau, taught the teachers how to use agriculture as a subject to fulfill the Science Technology Engineering & Math (STEM) requirements many schools require.
All 19 elementary schools in Paulding County were represented by 26 teachers at the workshop Paulding County Farm Bureau held April 24. GFB staff introduced the kindergarten to fifth-grade teachers to the GFB Specialty Crop Ag Mag and discussed lesson plans and activities the teachers can use to meet teaching requirements while educating students how about Georgia agriculture.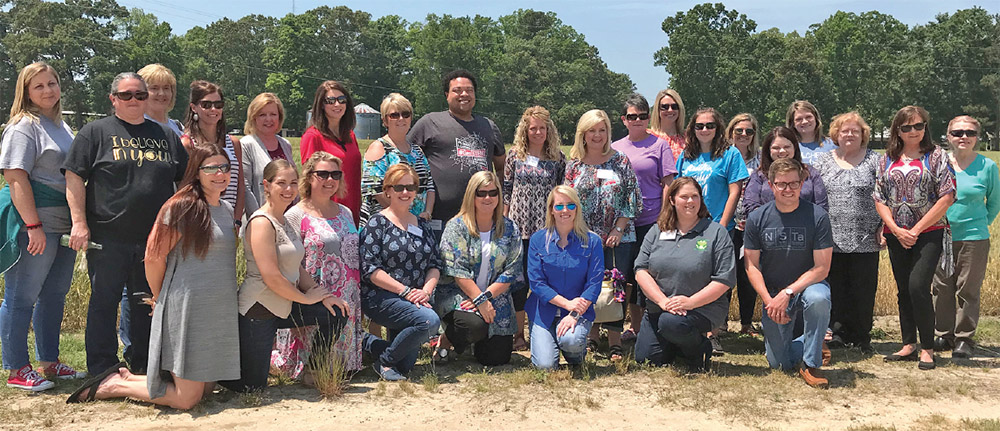 Elementary school teachers from across Middle Georgia visited the farm of David & Wallace Dean during a GFB Ag Educator Workshop in Laurens County.
The Paulding teachers enjoyed a "Georgia Grown" lunch of chicken salad, veggie pasta salad, fruit salad and strawberry cake catered by the Paulding County High Schools Culinary Arts Department. The workshop ended with a field trip to Spreading Oaks Farm in Paulding County where the teachers learned how the Cook family raises vegetables, beef cattle and free-range chickens that they sell directly to consumers.
Another 26 pre-K to fifth-grade teachers from 10 different schools in Middle Georgia learned how to incorporate agriculture into their curriculum during a workshop GFB held at the Heart of Georgia Regional Educational Service Agency (RESA) May 2. The teachers received numerous teaching materials.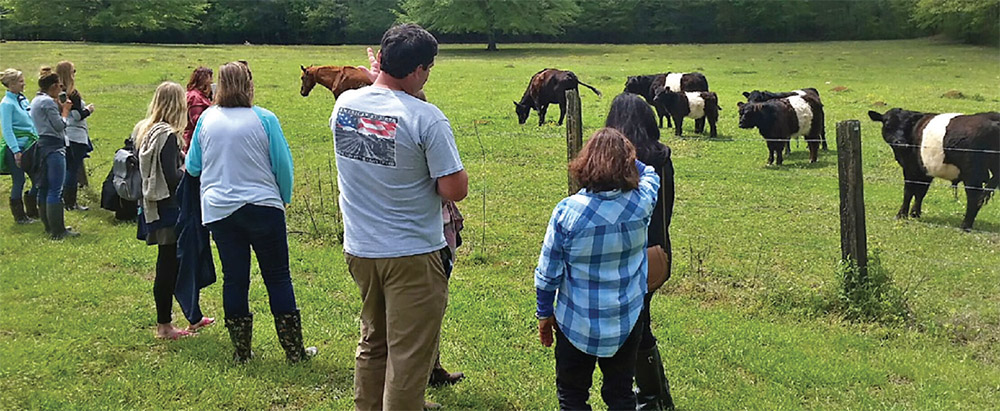 A group of 26 teachers representing all 19 elementary schools in Paulding County visited the farm of Paulding County Farm Bureau members Ken and Patty Cook during a GFB Ag Educator Workshop.
After the workshops, the teachers visited the farm of father/son team Wallace and David Dean where they learned how wheat and corn are grown. They learned about growing vegetables while visiting the Dublin Community Garden.
County Farm Bureaus interested in holding an Ag Educator Workshop should contact the GFB Field Services Department at 478-474-8411.
---
Posted: 06/11/2018 in Uncategorized
Tags: ag in the classroom,
---
Comments:
No comments have been posted.
HTML not allowed, max characters 255, * denotes required field.