GFB News Magazine
Ride a horse, help a charity
Horse enthusiasts can mount up and join the Kel-Mac Saddle Club at events it is hosting to raise money for charity. During its 47 years, Georgia's oldest saddle club has raised more than $163,500 donated to: the Georgia Equine Rescue League, the Calvin Center's Horses & Warriors, Sweet Olive Rescue, Madison Co. Mounted Drill Team, the Barbara R. Cummings Scholarship, the Morgan Co. Sheriff's Empty Stocking Fund, and the equestrian facilities of state & county parks such as A. H. Stephens, Hard Labor Creek, Watson Mill Bridge and Heritage Park.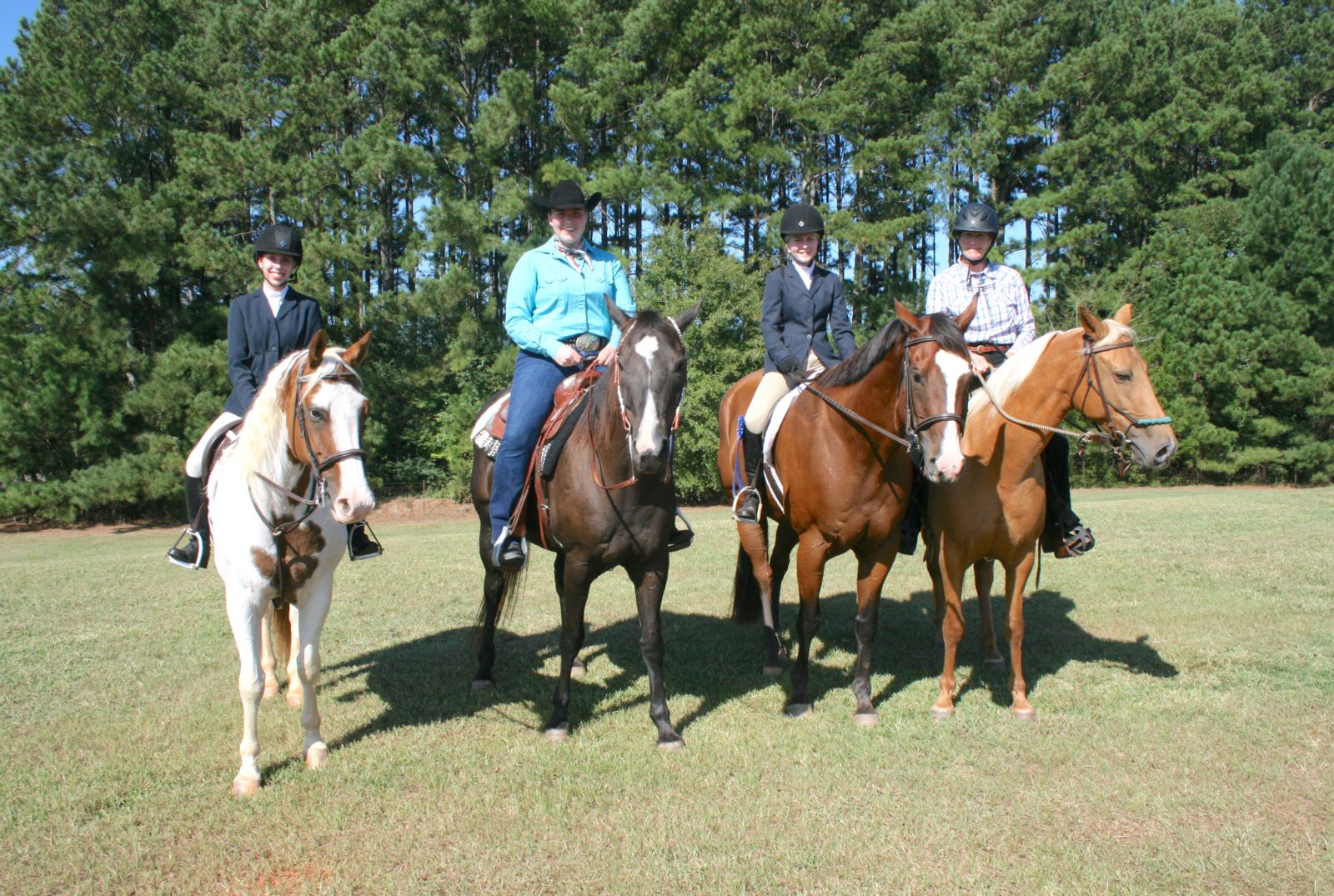 Photo courtesy of Kel-Mac Saddle Club
TRAIL RIDE & BBQ LUNCH
April 1 10 a.m. ReDux Equine Rescue Colbert
Riders can bring their horses to enjoy a trail ride and BBQ lunch at the ReDux Equine Rescue in Oglethorpe County located at 242 Mitchell Farm Rd., Colbert, 30628. Cost is $10 to ride the trails, $20 for ride & lunch or $10 for lunch only. All proceeds benefit the ReDux Equine Rescue. Rain date is April 15. Visit www.kelmac.com to register.
HORSE SHOWS
April 8, May 13, Sept. 9 & Oct. 7 Morgan Co. Ag Center Madison
These shows are open to equestrians of all ages and experience levels. Classes include hunter/jumper, western, gaited, trail obstacles, halter/showmanship, beginner, open, minis, & a costume contest at the Oct. 7 show. All shows begin at 9 a.m. - rain or shine. Entry fee per class is $10 and $12 for championship classes. General admission is free and concession food and drinks will be available. For more information call Susie Cottongim at (706) 342-3775 or visit
---
Posted: 02/19/2023 in Uncategorized
---
Comments:
No comments have been posted.
HTML not allowed, max characters 255, * denotes required field.